Rate Now
Share Your Experience
Have you seen Dr. Eric Schaffer?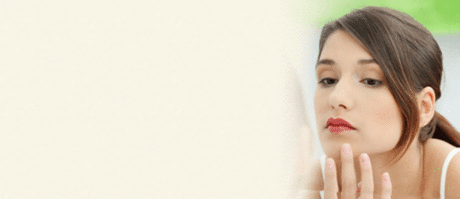 Acne
Get the important facts about acne, including the different types and what causes it.
Quality Rating
Highly Satisfied
40 Ratings with 22 Comments
5.0 Rating
June 14th, 2017
Wonderful Surgeon
I met with Dr. Schaffer at the recommendation of a friend and am so pleased that I did. I tend to be overly cautious and am the type of person to do a LOT of research before jumping into anything, but surprisingly Dr. Schaffer was the first and last surgeon I met with. I was very impressed with how cordial he is and how much time he spent with me during my consultation. Never once did I feel rushed, and I wasn't made to feel like any of my questions were insignificant or stupid in any way. He was very honest with me about what he thought would work best, and it did. Dr. Schaffer's bedside manner is excellent as well, and he was very kind and compassionate when I exhibited some nervousness on the day of my surgery. He is very easy to talk to, and truly does care about his patients. I would recommend this man highly to anyone who is looking into having a procedure done. His office staff are incredibly friendly, wonderful, and patient people. They answer questions with ease and are never judge mental. All of my experiences with them were pleasant ones,
5.0 Rating
February 27th, 2017
Great Experience!
5.0 Rating
February 23rd, 2017
Great results!!
An implant from 1977 had ruptured after a terrible mammogram. After 5 years of frustration and on the recommendation of my doctor I decided to have the old implants removed. My doctor recommended Dr. Schaffer. I totally trusted his recommendations and after a few months on consideration I decided to go ahead with the procedure. I have to say I am so thrilled that I made that choice. Implants have come a LONG way since 1977! Dr. Schaffer and his staff were great. They made me feel comfortable from the very beginning. I have taken care of my body and have stayed fit but I still was not expecting the amazing results. My husband of 50 years and I are both very happy with the results!!
5.0 Rating
January 4th, 2017
After a strong recommendation from my primary care physician, I scheduled a consultation with Dr. Schaffer for a breast augmentation and tummy tuck. The meeting could not have gone better, and my search for the right plastic surgeon began and ended that day. I'm 35 years old and after having two 8+ pound babies, an umbilical hernia, a displeasing umbilical hernia repair resulting in the loss of my belly button, and breast feeding both children, no amount of exercise and weight loss could tighten and tone my mid-section to my liking. My abdominal muscle separation, or diastasis recti, was quite severe and left me wearing loose tops to disguise my bulging tummy and umbilical hernia. Despite being 115lbs and in pretty good shape, I was hiding behind baggy clothes. Dr. Schaffer's bedside manner and professionalism was comforting and reassuring. I never once questioned my decision to move forward with him as my physician. Dr. Schaffer's lovely office staff streamlined the preparation for the procedure and the recovery process. For such an involved procedure and recovery, they made it as easy and as pleasant as possible for me. I love, love, love the results of my tummy tuck and breast augmentation. At 35 years old I'm so glad I made the decision to repair the toll having babies took on my body. I'm more confident and can now wear form-fitting clothes that I once thought I would never be able to wear again. I was very nervous about the breast augmentation. Despite continued reassurances from Dr Schaffer and his staff, I worried the size I chose would end up looking too big. Rest assured, Dr. Schaffer prefers a more natural-looking breast size (if that is what you are seeking) and balanced look. My breasts are a conservative size, they appear very natural, and truly balance my figure with my hips. Overall, I could not be happier and would recommend Dr. Schaffer to anyone and everyone. Thank you, Dr. Schaffer and staff.
5.0 Rating
October 8th, 2016
Couldn't be happier!
5.0 Rating
September 20th, 2016
5 STAR DOCTOR HIGHLY RECOMMEND
I highly recommend this surgeon he has overqualified certifications and experience. Since the first time I met this amazing doctor for my consultation he made me feel extremely comfortable. He is such a knowledgeable, patient, and humble doctor. He makes sure he answers and questions or concerns before you leave the office. You don't feel rushed or pressured into the procedure. The staff was helpful and welcoming before and after my breast augmentation. This doctor is simply the BEST! I am so happy with my results and I'm barely one week post opp. My breast are the perfect size and are very soft to the touch. I am very excited to see and feel my results in the upcoming weeks.
5.0 Rating
July 14th, 2016
5.0 Rating
January 21st, 2016
First, let me say that I am absolutely thrilled with my experience and results with Dr. Schaffer. Although I had always been body confident, in the back of my mind, I did think I would like to have larger breasts. As I entered my mid-twenties, that feeling persisted and I decided to make a consultation with Dr. Schaffer. I didn't really know anyone that had breast augmentation so I resorted to internet research; I came across Dr. Schaffer and looked through all of his testimonials and picture galleries. I was consistently impressed with the results of his patients and decided to make a consultation appointment. I went to the consultation, unsure of what to expect and with a list of questions. I was immediately surprised because I have never had a physician devote so much time to an appointment, as Dr. Schaffer did. Before he was done talking, nearly all of my questions had been answered thoroughly. We spent time discussing my body type and desired results; Dr. Schaffer and the wonderful ladies in the office were extremely patient, honest and helpful during this process. I booked my surgery date a few days after my consultation appointment. Before surgery, I had an appointment to discuss every detail of the pre-op process, what to expect the day of surgery and the post-op/recovery process. Everything was explained me very thoroughly and detailed notes were provided for me to reference as needed. Surgery of any kind can be very nerve-wracking and their efforts helped put me at ease. Surgery went great and I have completed my series of follow-up appointments since. I honestly looked forward to my appointments, not only to check my progress but also because I was always warmly welcomed and received great care. I have never felt like Dr. Schaffer was trying to rush through my appointment and get to the next and the ladies of the office were always very helpful any time I had questions- whether I was in the office or on the phone. I did have consultation appointments scheduled with other physicians but once I met with Dr. Schaffer- I knew I found the physician I trusted for this job and personally, it is one of the best decisions I've ever made!
5.0 Rating
September 3rd, 2015
BEST PLASTIC SURGEON IN TEXAS!!!
I don't even know where to being, Dr. Eric Schaffer and his staff are absolutely AMAZING! They really care about you and what you want. I went for a breast augmentation that I have been wanting since I was 16 after a lot of research I found the Doctor I've been looking for. I went in for my consult, which went fabulous; Dr. Schaffer understood exactly what I wanted. I got super lucky and as I was checking out I found out there was an opening for surgery the next day! I GOT MY SURGERY THAT VERY NEXT DAY! I'm 3 weeks post-op and I couldn't be happier!!! I LOVE LOVE LOVE my new "boobies". I feel so confident now and everything has been fantastic. It is exactly what I was going for and they look so natural. The healing process was a breeze. Dr. Schaffer and his staff make sure you're taken care of from day one and so forth. If you need a surgeon you should choose Dr. Schaffer HE IS THE BEST! 5 STARS!
5.0 Rating
June 24th, 2015
Dr. Schaffer is THE BOMB!!!!!! His warm smile and bed side manners alone.......makes his work 1000 times better.... I went to him for one thing but, he explained to me in his professional what would work better. He's the professional so I took his advice......The morning of my surgery he made me stand on this step and stared at my stomach for like an empty canvas for like 2 min!!! He began to draw on my stomach, hips and flanks like Picasso!!!!! I had no idea what those lines meant but, he sure did because, a few times he didn't like the lines and he changed them!!!!! The look on his face during this time was intense but, he still made time to share his warm smile to check to make sure that I was ok!!!!!!! Nothing or no one else mattered to him once he walked into my curtain but me!!!!! He was focused on his patient!!!!! Now almost one month after my tummy tuck....... I can finally see his vision that he saw through his weird lines (lol) my stomach is amazing!!!!! The way my stomach perfectly flows with my hips is nothing short of amazing!!!!!!! I Love Dr. Shaffer's work..... He went above and beyond his responsibilities and removed a cyst under my belly that's been causing pain almost everyday for over a year!!!!!! So now my stomach is amazing and the pain in my stomach is gone!!!!! He even requested my medical records to make sure everything was ok..... This man is the best!!!!! I honestly believe that he should have his own TV show on TLC right along with his AMAZING staff!!!!!
Nearby Doctors

Dr. Eric Schaffer is similar to the following 3 Doctors near San Antonio, TX.