Rate Now
Share Your Experience
Have you seen Dr. Eric Scott?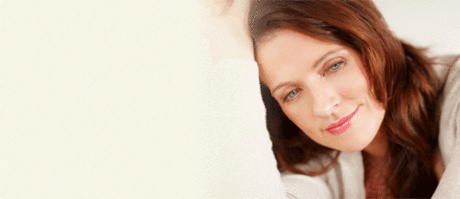 Epilepsy
Get the facts about epilepsy, including the different types, symptoms and causes of the condition.
Quality Rating
Highly Satisfied
54 Ratings with 23 Comments
5.0 Rating
July 30th, 2017
conservative approach in rx
5.0 Rating
August 13th, 2016
God lead me to a good doctor and i am changing to him!!!
Dr Scotts staff were very kind to me. I was very scared. My daughter and husband saw him this week. His staff called me at night an dtook time to re-assure me that he won t do surgery unless he needs to. He spent a lot of time with me an d my family. We spoke to our priest and he said I was in blessed hands,. If the person who wrote before me has a nasty problem she does not walk with Christ. I think she is not a good person. She did not see the Dcotor that I saw. I am not goin gback to Smed I am going to my Dr Scott.
5.0 Rating
July 17th, 2016
Afraid but convinced he was the best for me
5.0 Rating
August 6th, 2015
Best in the business
5.0 Rating
August 6th, 2015
Dr. Scott is a LifeSaver!
Dr. Scott is a godsend! His office staff are respectful and helped me when I had questions filling out the paperwork. He sat down with me and went over my MRI and showed me where the disc in my spine had pinched the nerve and explained how he would fix it with the operation. I CAN WALK WITHOUT ANY PAIN!! I can't remember I was able to bend down and walk without awful lower back pain! Dr. Scott is simply the best!
5.0 Rating
July 26th, 2015
The best surgeon ever
I did wait to be seen as dr Scott ran late from surgery. He staff kept me informed the whole time offered me a therapy dog Abby who was wonderful and we enjoyed the visit. When he arrived in the office dr Scott was excellent. He didn't mess around. He did my physical exam and showed me what he found on my Mri and then made hai recommendation. I am Not having surgery yet but will try physical therapy and injections. He laid out my options and was very compassionate and patient with my questions and my husbands . I trust him With my life and if I need surgery he is the one doing it. His staff was wonderful could not have been nicer and his wife Jennifer bent over backwards for us and called when clinic ran late and even called us at night to schedule because she didn't want us to wait another day for a call. My family doctor thinks the world of dr Scott and his staff and I completely agree. He is the best and he is there to be your doctor not you best friend and that is what we want in a surgeon.
5.0 Rating
May 7th, 2014
patient
dr scotts staff were so king to me. Miss Jennifer could not have was very nice. she called me at 9 at night to schedule me. she made sure everything happened fast to get me out of pain. Dr Scott was so kind me to, he is making a surgery for me. The staff was so kind. I feel like they are a family. I love the dogs they let me hold them. the mean comment that was written very wrong. that person is not nice. dr scott's staff was very nice to me and my family. he is smart and I trust him with my life! I am having surgery . so there mean person you are stupid!!!!
5.0 Rating
October 23rd, 2013
THANK YOU, DR. SCOTT!
I was in so much pain after slipping in the kitchen that I could barely walk. After two days of unbearable pain, I went to the ER and Dr. Scott was the angel that came in to treat me. I had an MRI and he showed me that I had protruding disks and a fracture. He told me my options and I just wanted to feel better asap! I trusted his opinion and went ahead with the surgery-even though I was scared. He HEALED ME! I can now walk with ease and even bend to reach my toes and it's only been a month since operation! His staff was really caring and always helpful, but Dr Scott is really the best! Thank you thank you!
5.0 Rating
January 24th, 2013
Attentive, compassionate and careful.
Best surgeon I have ever dealt with. Staff was courteous and caring. Waiting time was minimal compared to how much relief I am feeling after my treatment. Dr. Scott is one of the few people I have encountered whom I trust completely and respect in every way. He is a hardworking and dedicated surgeon not only to his practice but especially his patients. He deserves FIVE STARS but they would only let me fill out four! Thank you, Dr. Scott, for your excellent service and care.
5.0 Rating
January 24th, 2013
THE BEST
5.0 Rating
July 30th, 2012
Phenomenal surgeon. I've seen several other area surgeons and Dr. Scott is the only one I trusted to take me under the knife. He walked me through my options and made me very comfortable about something that is very scary - my back! It has been a life changing experience that I am forever thankful for Dr. Scott.
5.0 Rating
July 14th, 2012
saved my life
I needed emergency surgery for lumbar spine injury. He wasn't very talkative or personable, but he saved my legs and my bladder after being paralyzed for 5 days. The odds were that I would have permanent damage. I am still in pain, but went back to full time work in 10 days. I'm going back to get the fusion to help the pain soon. Thank Dr. Scott!!