Rate Now
Share Your Experience
Have you seen Dr. Eric Shoenfeld?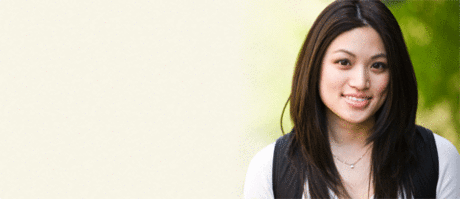 Birth Control
Get the facts about birth control so you can decide which type is right for you.
33 Ratings with 12 Comments
1.0 Rating
September 2nd, 2016
Warning
Warning if you value your life stay away from this doctor ! Around 2012 I went in for a checkup, I ask for a PSA blood test , nevertheless never heard a peep about it until 2014 , when I went back for a check up to find out I had a PSA of almost 8.0 after 2015 after surgery I went back for other medical reasons and ask him how did it go up so fast he ignored me something was wrong !! And I found out using the HIPPA laws and checking the lab reports He never took first blood test . cancer still
5.0 Rating
March 5th, 2016
1.0 Rating
July 10th, 2015
I have never met a more arrogant group of people in this office which includes the doctor. You are there at least 2 hours and when you say something about the long wait the nurse says "we certainly are not going to apologize for the wait time". This last visit was the last visit. There is only one nurse there that is very sweet, she should go elsewhere.
1.0 Rating
May 9th, 2015
Dr. Shoenfeld is inadaquate at best. He is unprofesional when speaking with the patients family members. So far on two occasions we have gone to the pharmacy to pick up medications only to find out he did not call them in. At the checkup appointment he did not even know that his patient had a triple by pass days before.
5.0 Rating
March 28th, 2013
RESPECTABLE MAN
1.0 Rating
March 21st, 2013
Egotistical & Rude!!
You will likely wait over an hour to get into the exam room, then another 10-20 minutes in exam room. He is course, abrupt and rude and barely does any exam at all. He does not spend any time listening and rushes to next appointment. Clearly overbooked. However, I do have to say all his staff is very caring & professional.
5.0 Rating
January 17th, 2013
Really Special
My family was displaced from our house during the recent storm and has spent weeks just getting things together. With my wife's mother taking ill just before the storm and having been taken to the hospital by rescue, who would have thought our MD would get to the hospital every day to treat her. But that is just what happened. It may be true that at times we have to wait, but knowing we have a doctor who is dedicated to us is special.
5.0 Rating
July 20th, 2011
Fantastic doctor and staff
I've been going to Dr. Shoenfeld's office since I moved into the area in 2007. The office staff is friendly and professional. They genuinely care about the patients and it shows. Recently, I was concerned that I had such a small window to get in and out of my appointment. The staff went out of their way to ensure I received the care I needed in the most timely manner possible. I couldn't be more pleased.
1.0 Rating
June 16th, 2011
Rude
5.0 Rating
September 20th, 2009
This is a good doctor
5.0 Rating
January 10th, 2009
A Great Doctor
1.0 Rating
November 1st, 2008
he is getting paid to do what in Oceanside