Rate Now
Share Your Experience
Have you seen Dr. Eric Steinberg?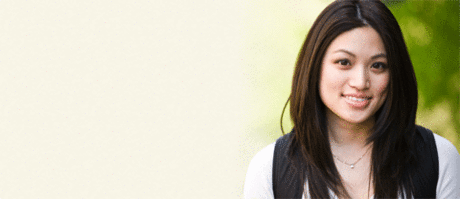 Birth Control
Get the facts about birth control so you can decide which type is right for you.
55 Ratings with 20 Comments
1.0 Rating
August 19th, 2015
He Putzed around for 6 months before I went to someone else and got results.
He is personable and likable; however, I don't go to doctors because I like them, I go to get issues resolved. I saw him for 6 months. Test after test after test. He could never find anything wrong. Finally, I call BCBS and asked spoke to a nurse there who gave me the name of another doctor. After 2nd visit, my issue was diagnosed and after a month everything is much better. His whole set up, from all the paper work, poor office communications, ineptitude in scheduling are affronts to efficiency. He drowns patients in red-tape and paper. Now that I have my issue under control by another Doctor, I see what a jerk this guy is...beware.
1.0 Rating
March 2nd, 2015
This dr did an endoscopy, and after that prescribed medicine for cronic acid reflux and told me that my esophagus was a little irritated, He spent with me like 8 min, and seem to be tired . other than than he said I had to follow up with him in a year. Next year I went and all the sudden he told me that I needed another endoscopy, and at that time I wasn't presenting any of the symptoms from before I was feeling good and just wanted to follow up like he said. And he says well I need toto and endoscopy since you have a precancerous condition called Barrett esophagus ... I was in extremes shock, and started to cry , I was at that time 27 years old, I was devastated and shock that he never mention that diagnosis the year before after that endoscopy. I guess he forgot, and he didnt shown any sympathy towards me , he was. Cold As an ice and left the office, I would never recommend this to tour to anyone , because he is not. Professional and never told me what I really had . And I had all the right to know since the beginning.
1.0 Rating
February 9th, 2015
Endoscopy=Chipped Tooth
1.0 Rating
February 6th, 2015
HORRIBLE
The office staff is okay but not the best attitudes at times. This doctor is very rude at the office visits but very overly nice at the facility while conducting procedures (maybe because he is surrounded by other medical professionals). It is very unprofessional to me for a doctor to talk to you about their other patients and their diagnosis and you don't know how much longer they will be alive. I paid a copay to see the doctor about what's going on with me not anyone else.
1.0 Rating
November 20th, 2014
BE VERY CAREFUL!
Been going to the DR for about two years; through the process, the DR requested an Endoscopy, Upper GI & testing for Celiac Disease. When the procedure was done, called and gave brief details about findings/results and then asked me to come in to the office. When I went in for the office visit, didn't give me any futher details. Doesn't really share much info on the phone; requires you to come in for everything so he can charge you for it. Charges by the way are not accepted in anything other than cash or check. He does not accept credit cards. For every procedure, you have to have a pre procedure and post procedure visit. If you want a refill, another visit. To top all of it off, he does not handle billing at all; outsources to another Company but he does instruct them to charge off balances and does not send the bill to you at all. Staff is pleasant with the exception on one person who is rude. Apparently, she hasn't figured out that customers should get treatment on their priorities and shouldn't be asked to call later because she is too lazy to take a message or she is at lunch. All in all, would strongly recommend you take your services elsewhere as this DR basically does not care about you ; only wants your money and that as well in cash or check.
5.0 Rating
April 25th, 2014
Great Doctor
5.0 Rating
March 1st, 2013
Great DR visits
1.0 Rating
February 26th, 2013
Preventive Colonoscopy additional charges to know about
Please be aware the Dr Steinberg requries an office visit prior to scheduling a preventive colonoscopy. Under the new preventive care guidelines and my insurance company this office visit is not covered by insurance. So you can expect to pay for the office visit out of pocket. Also Dr Steinberg does not accept credit cards, so you will not be able to use your Health Savings account credit card to pay for these additional services. Therefore the cost is up to 30% higher if you do not jump thru the hoops to get reimbursed by your HSA.
5.0 Rating
August 6th, 2012
Humor is not a bad thing
I saw Dr. Steinberg several years ago - before so many reviews were available online. I am surprised by all of the negative reviews online because I really liked him. He was professional and seemed very knowledgeable. Personally, I appreciated his sense of humor. It really helped me relax and feel comfortable with him, especially since he has to examine some very private parts of your body and discuss things that most people are not usually comfortable with. I am going back to see him to follow- up soon.
5.0 Rating
January 4th, 2012
Love this doctor
5.0 Rating
December 6th, 2011
Always Calls
5.0 Rating
October 11th, 2011
Nearby Doctors

Dr. Eric Steinberg is similar to the following 3 Doctors near Springfield, IL.