Rate Now
Share Your Experience
Have you seen Dr. Eric Ward?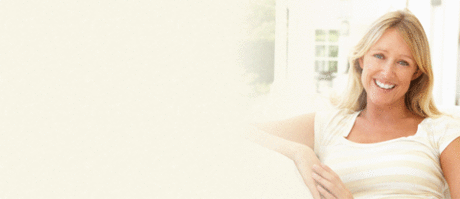 Hysterectomy
Learn about why this procedure is performed, who gets it done, and the different types of surgeries available.
Quality Rating
Highly Satisfied
29 Ratings with 11 Comments
5.0 Rating
March 22nd, 2017
Appointment + surgery
1.0 Rating
September 5th, 2016
Would not recommend Dr. Ward
5.0 Rating
January 22nd, 2016
5.0 Rating
January 27th, 2015
Marion visits
5.0 Rating
April 30th, 2014
Shocked
I am quite shocked by some of the other reviews of Dr. Ward. I honestly feel like I lucked out with my doctor team (and I have lots of doctors) and I felt even more blessed when I met Dr. Ward. He was quick and didn't waste my time, he was thorough and explained to me the necessity of all of the procedures/tests I need. I just loved how he even caught me in the hallway to give me a little more information on my way out! I will admit that I was less than fond of the front desk staff and his nurse, but otherwise was extremely pleased.
1.0 Rating
April 2nd, 2014
Doesn't follow up / doesn't provide answers
Not satisfied with this doctor. A "routine" surgery for him was not a "routine" surgery for my husband. Additional questions were asked, but no answers provided. The doctor's office was called, a rude secretary was unprofessional and told my husband to call the surgery center. My husband called the surgery center and was told his question could be better answered by the doctor. Another call was made to the doctor and the rude secretary took a message. No calls backs were made. No answers have been given to my husband regarding his "routine" surgery. No recommendations will be made to this doctor. He is very disrespectful and lacks necessary follow up for his patients.
5.0 Rating
December 3rd, 2013
We want to give Dr Ward MORE than 5 Stars!!!!
Dr Eric is the "BEST"!!! He is EXTREMELY professional, and was VERY kind and encouraging to my husband and me! He has a very positive, happy and energetic manner. He gave us all the information that we could have wanted. We felt very confident in Dr. Ward!! Our surgery just concluded out patient yesterday and the result was very positive! The whole office staff especially Dr. Ward's nurse Tiffany were so very helpful and good to work with. If any person needs a urologist, Dr. Eric is the person I would recommend. 5 stars for sure!!!!
1.0 Rating
June 7th, 2011
Stay Away
I've been to him 4 times now regarding a kidney stone. This time was 1 year after the stone for a follow up. Every time it was over an hour past my appt. time, before I saw him for the ~20 seconds that he talks to you. This time, he didn't even know how many stones I've had, he thought it was multiple times. Then he didn't even know how long ago it was, all while sitting there staring at his laptop while "talking" to me. The previous time, I waited over an hour and a half, just for him to give me a poorly photocopied list of "what not to eat, to avoid kidney stones" that anyone could google to get, yet I paid an office visit for it, and waisted time off my job for the visit. On the initial visit I had multiple questions that I forced him to answer, all while he kept backing out the door, after each question.... Do yourself a favor and find another doctor.
1.0 Rating
October 12th, 2010
Two bad experiences with this doctor
Our experience with this doctor was of very poor quality. During both of our visits, he took over an hour after our appointment time to get to us. When he finally did bless us with his presence (I will explain this later), he rushed through our concerns, failed to demonstrate care for the patient and provided absolutely no assistance in helping us get to the root of the problem. At one point, when inquiring more about the diagnosis, Ward says: "well most doctors wouldn't talk to you as much as I have about the problem". As if we're suppose to be thankful for him doing his several-thousand-dollar-a-year job. He irresponsibly prescribes antibiotics despite admitting that he was not certain he made the appropriate diagnosis. After our second appointment, my husband began to experience severe pain due to one [of the many] medicines he prescribed. I called to inquire if anything else could be prescribed. After several hours of waiting for a response, we received a call back saying that Ward suggested that he stop all medicines (reminder- he is on an antibiotic, to stop an antibiotic before it's full run seems to be risky because the infection could become stronger) and try to see someone else.Despite us having a follow up appointment and waiting on lab tests, he just cuts us off and tries to pawn us off on another doctor. Very irresponsible and disgusting way to behave as a doctor. I strongly encourage you to spend your time and money elsewhere.
3.7 Rating
June 26th, 2010
Great doctor
5.0 Rating
August 25th, 2017