Rate Now
Share Your Experience
Have you seen Dr. Eric Wolfson?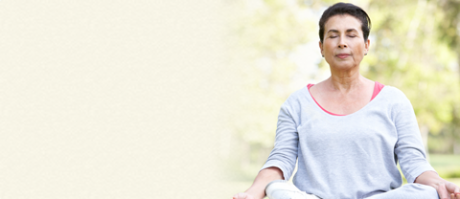 COPD
Get the facts about chronic obstructive pulmonary disease (COPD), including symptoms and complications.
67 Ratings with 27 Comments
2.0 Rating
March 2nd, 2017
Terrible follow Up
5.0 Rating
December 6th, 2016
5.0 Rating
November 22nd, 2016
1.0 Rating
November 4th, 2016
What I remember most is that the check out staff is ill equipped to deal with patients. The office mgr. is rude and two of the employees seem to have an attitude and were rudely talking about me right in front of me. I guess because Dr. Wolfson was not in the office they felt they could, well while the cat's away... after having a back fracture, unable to urinate or defecate for a week and being in the middle of a diverticulitis attack, I really expected some understanding and compassion not someone getting a "black" attitude with me and arguing with me. No, referral for the ultra sound the doctor wanted me to have. If you want to be shown respect and not be called names and talked about behind your back, Christine, don't bother with this doctor.
1.0 Rating
February 17th, 2016
Stay away
3.0 Rating
October 1st, 2015
2.0 Rating
September 29th, 2015
Is it all about the $$ ? The heck with the patient's problem
We have been with Dr Wolfson for a long time, much too long !! Finally ,we found a very good Int.Medicine doctor,who actually sits down make an eye contact with the patient & listens to find out,what is the complaints to properly diagnose. On each visit the DOCTOR is taking Vital signs. Listening to pt's lungs ,heart ,abdomen etc Head to toe assessment,taking extra few minutes. Our new Doctor has helped my husband more in 2 visits than Dr Wolfson in years of very brief visits. When the pt.must wait 60-90 minutes for a scheduled appointment,only to have the doctor treat you while standing in the doorway,not actually entering the room, shaking his head or shrugging his shoulders, as if to say "I dunno.". Something is Really Not Kosher . When we were sitting in his office, the front desk ladies were alternating between different patients-- insurance or cash patients, probably to be square with the MDCR & MDCD,another doctor told us. As he is billing for 2 min visits as Brief & 5 min.office visit as Extended . It's a shame,as Dr Wolfson used be pleasant,caring & on the spot with his diagnosis. Now that he has 3 offices,his time is too precious. So is our. No more ,being ignored,treated as if we the patients really don't matter.
1.0 Rating
June 25th, 2015
1.0 Rating
February 23rd, 2015
The Worst
Wolfson was a fairly new doctor when I first started going to him. At that time, I thought he was sweet and attentive. But he has really degenerated over the years. Instead of getting better with time and experience he has turned into an uncaring twit. His practice is only there to rake in the dough. His staff is the worst. The appointments are never on time. You can't get lab results over the phone. He gets downright catty with you. And when a really serious medical issue arose, he wasn't able to diagnose it. I had to go to a specialist on my own volition. When I went back to Wolfson after getting good news from the specialist, he wasn't even delighted that I was going to be okay after all. His attitude was almost "so what." That's when I decided to leave and I have found much better medical care. Please shop around. It won't take much to do better than this clinic.
5.0 Rating
January 6th, 2015
1.0 Rating
August 16th, 2014
Dr. Wolfson completely dismissed my complaint, did not even examine me, ask questions, etc. I basically gave him money and did not receive any service. On top of that, he was also sarcastic to me, which was exceptionally unprofessional. I really have no complaints about his staff (at least not at the Box Canyon office), but because Dr. Wolfson was so discourteous and dismissive, I don't like the idea of supporting his practice and do not recommend him.
Nearby Doctors

Dr. Eric Wolfson is similar to the following 3 Doctors near Las Vegas, NV.