Rate Now
Share Your Experience
Have you seen Dr. Erica Magers?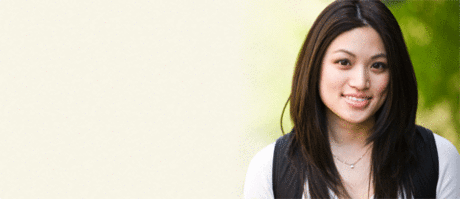 Birth Control
Get the facts about birth control so you can decide which type is right for you.
Quality Rating
Highly Satisfied
23 Ratings with 11 Comments
5.0 Rating
October 20th, 2016
Dr. Magers Made Time for Me
1.0 Rating
February 24th, 2016
Absolute incompetence-DO NOT GO
I made an appointment over a month ago. The day of my appointment I was about to leave work to drive 30 minutes to the office and her staff called to say the nurse needed to cancel my appointment because she was reviewing my chart and do not accept my insurance. Suffice to say, they asked what my insurance was prior to scheduling the appointment. Oh and the appointment was made with Dr. Magers who was to be my new primary care, not her nurse as stated. I called her office back only to be told they did not accept Medicaid. I am not nor have I ever been on Medicaid. I was placed on hold for over ten minutes and finally hung up. Even if I left the office now I would not make the appointment on time. Absolute incompetence. We all make mistakes but do not make the one I did and wait over a month for an appointment with this office. Go somewhere else. I now have to wait at least 2 months to get into a new doctor.
5.0 Rating
November 10th, 2015
5.0 Rating
September 9th, 2013
Dr. Magers is wonderful!
5.0 Rating
April 9th, 2012
5.0 Rating
January 19th, 2012
5.0 Rating
September 4th, 2010
Doctor Magers Rocks!!!
5.0 Rating
June 2nd, 2010
Thanks Dr Magers
I would just like to take the time to comment on Dr Magers. I have been with Dr Magers now for about 3 years. She sees myself and my 2 children for primary care and I absolutely love her! She is warm, caring, and very professional - a pleasure to have in our community. There are so many doctors out there who don't really give you the time of day, but Dr Magers respects you as a person. She is a doctor who is in high demand in our community so there can be a short wait, but it is worth it!
5.0 Rating
May 20th, 2010
She's the best!
Wow! I am shocked at what people have posted about Dr Magers. She is the best primary doctor in the area! I have waited a few times, but usually it is fine. Besides, you should expect to wait for quality and doctors don't have 30min for everyone. Dr Magers has only been kind to myself and our children. It seems that only negative people have posted here. Keep up the good work Dr Magers! You're great!
1.0 Rating
March 3rd, 2010
I'm a mom, not an idiot!
First of all, the office hours for this Dr. are very limited and she only sees pt's for certain things at certain times. If you have school age children and they need seen for anything besides a sick visit, then you are out of luck, if you don't want to pull them out of school for an appointment. The wait times are also outrageous. Not only do you wait in the waiting room for awhile, but you also wait in the room forever. Referrals that are claimed to be made, are never followed through, unless you happen to be lcuky and see another provider in the office. Staff seem to be very fake, and so does the Dr's repore when you speak to her regarding your concerns. Her RN makes you feel very incompetant and even though you talk to her to feel better about a problem, your actually more irritated after she talks down to you. IF you are offered the opportunity to see one of the other Dr's, I definantly recomend that you take them up on the offer.
1.0 Rating
February 2nd, 2010
Unprofessional, rude, entered inaccurate information into medical records
My 8 year old daughter had been seen at an area hospital where they indicated she likely had the H1N1 flu.In their patient directions, they recommended a follow-up with our family doctor. This was to be my daughter's first visit with Dr. Magers.Because of H1N1, her office had masks available. I had my daughter put one on for our wait in the waiting room. But she said she couldn't breathe through it. As she has asthma and was very sick, I took the mask off. I sat with her as far away from everyone else as I could and had her cover her cough.Dr. Magers had a fit because my daughter didn't have a mask on and because I had mentioned possible H1N1 on the paperwork. She even put in the medical records that I said I didn't care about the other patients. I never said anything like that. I had just explained to her that my daughter (suffering from asthma, coughing, wheezing and short of breath) said she couldn't breathe through the mask. I can understand her concern for the other patients. I probably should have asked for a different mask or asked for advice from the staff, but I didn't think about that at the time.We were shocked at her response.
3.0 Rating
January 14th, 2017