Rate Now
Share Your Experience
Have you seen Dr. Ernest Enzien Jr?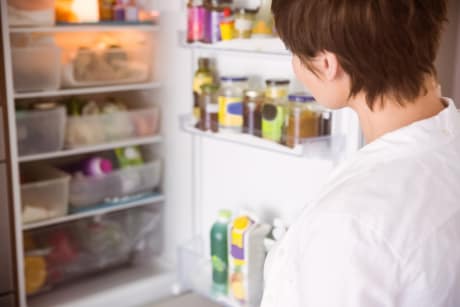 Binge Eating Disorder
Get the facts about binge eating disorder, including symptoms, causes and related conditions.
Quality Rating
Highly Satisfied
46 Ratings with 12 Comments
5.0 Rating
April 19th, 2016
Best Doctor.. Listens.. Cares.. Very easy to talk to..
5.0 Rating
April 7th, 2016
2.0 Rating
February 16th, 2016
5.0 Rating
March 22nd, 2014
Excellent Doctor
If you want a good Doctor who is kind, compassionate, caring, smart and correctly diagnose your ailments, then this is the Doctor for you! I have seen him around Babies, young people, adults to the elderly and even seen him with handicap. He is able to quickly put every person he meets at ease!! I have Many illnesses with many specialists but no one can ever top my Doctor Enzien, to me he is next to God!! Regardless to every professional person out there we have to remember that we are all human but I have NEVER seen this Doctor come to work with his own problems! You never know when he is having a bad day, he never shows it! I trust him with my life! My only fear is that I hope he will be my Doctor till it is time for me to go!! Thank You Dr. Enzien for being the Great Doctor I know you are for me!!
3.7 Rating
April 10th, 2013
Follow up to Feb 2013 review
Unfortunately I have parted company with Dr. Enzien. Requested a copy of the results of a scan from the week before. His staff jerked me around until I got really aggravated (they had the results in their hand). I explained they were going to give me the copy immediately. They did, but the doc thinks I was abusive in how I did the explaining. Remember the Feb 2013 review, I interviewed the Doc and his office manager, they agreed I could have immediate access to all my records. Guess they forgot.
5.0 Rating
February 2nd, 2013
Actually interviewed Drs and their staffs before deciding on Dr. Enzien. So far he has not disappointed. Previous Dr. lied to me about treatment options, dumped him instantly. Dr. Enzien listens to me and most importantly respects what I have to say. Highly recommend him. (maybe i shouldn't? he may get too busy to see me!).
5.0 Rating
April 1st, 2012
Dr. Enzien is an excellent doctor! The best I've ever been to.
5.0 Rating
November 28th, 2011
My favorite Doctor
I am a health care professional myself, so I have seen a great disparity in the quality of physicians I have dealt with. Dr. Enzien is one of the most caring, candid, and collaborative physicians I have ever encountered in my life as a patient. I definitely liked dealing with him better when he had his own practice and the bean counters weren't sticking their noses into his business, but I understand and respect the fact that he has a family to support. He is open and is respectful about my desires to use natural and supplemental therapies before I resort to medical (prescription) ones. He encourages me wholeheartedly in my pursuit of better health and is one of my biggest cheerleaders. He has become part of our family and has watched our kids grow up over the past 7 years. He could be more on top of things administratively and sometimes I need to light a fire under him to get labs, etc. back, but that has little bearing on the quality of his medical care. I love and respect this physician and would recommend him to all. By the way: if you have to wait for a while before he comes in to see you, be grateful - it's because he's spending as much time as he needs to with the guy ahead of you and he will do the same for you.
1.0 Rating
August 18th, 2011
Dr ENZIEN DECLINES IN PRACTICE OF MEDICINE
I used to think that Dr Enzien was the cat's meow. In recent time I have found him to be distracted, not as caring and he's been inaccurate in some diagnosing of me and my family. I don't know what is going on with him but he's not the fabulous doctor he used to be. Maybe this happens as doctors practice over time. They forget why they got into it in the first place perhaps. I wouldn't go back to him and have found someone else. I warn others to not assume he is still such a good doctor because in my opinion, he isn't!
5.0 Rating
January 27th, 2011
Dr. E is the best