Rate Now
Share Your Experience
Have you seen Dr. Ernesto Lamadrid?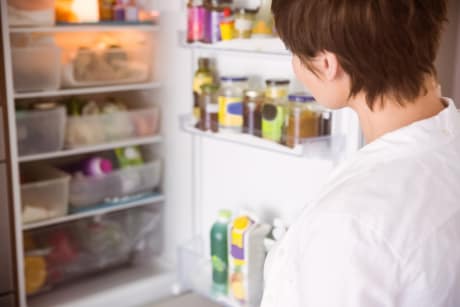 Binge Eating Disorder
Get the facts about binge eating disorder, including symptoms, causes and related conditions.
Quality Rating
Highly Satisfied
13 Ratings with 4 Comments
1.0 Rating
March 30th, 2016
Complain to the Office Manager and get Discharged.
Why should it be acceptable for a doctor's office to be consistently late with patients but the moment you miss an appointment, the relationship with the practice is severed? I was a patient for Dr. Ernesto J. Lamadrid in Gainesville, FL. For over 1 year. While he practiced at the 1026 SW 2nd Ave Ste C. Gainesville, FL 32601, from appointment to appointment, I began feeling lack of organization from his office team and regularly falling behind. Calling the office was worthless since I would had to leave a message and get a return call anywhere from 2-3 days later. My Emails via their patient portal were missed and appointments were limited to 3 days a week. I could always count on an apology for running behind from Dr. Lamadrid when he would walk into the room at my appointments, but his team seem to never care if you had a good visit or not. In the last appointment I visited the office, my appointment was delayed for over 1hr of time where I never saw the doctor because I had to go back to work. I rescheduled with the receptionist (a.k.a. Daughter of Doctor who is very rude regularly – never even smiles) and I thought all was going to workout. The office manager (a.k.a. Wife of doctor) seemed to expect that this is normal and acceptable to make patient wait over 1hr.. Unfortunately, 1hr wait times for an appointment that is scheduled weeks ahead is rude in any standard. On the next appointment, I will take full blame that there was a huge mix-up on dates on my appointment card, I went on a wrong date 1 week early and then 2 weeks later remembered I had an appointment and I had missed it. As my first appointment ever missed, I was never called to remake an appointment or called the day of the appointment to check on me if I was ok. I called to reschedule and asked to speak with the office manager. When she answered the phone, she was more upset with me for missing an appointment instead of following a protocol and charging me a missed appointment fee. I completely understand that the Doctors time is important and it was never my intention to miss. I am a regular guy that works a Monday-Friday 8am - 5pm job, my work requires me to travel quite a bit and appointments for my personal health have to be planned weeks in advance. I tried to explain this to her and she seemed to disregard and told me that I needed to understand they are a doctor's office and there is no way they can know if they will run behind. I scheduled a new appointment for a Monday, 1st thing and I sadly dropped the ball and in my oversight I completely missed the appointment again. Unfortunately, this end my relationship with the practice as the Office manager stated that I was disrespectful to the practice and that it is not acceptable. During my final phonecall with Dr. Lamadrid, he spoke to me about my last conversation with his wife/office manager and that I had mentioned I would write this review and share my negative experience. He stated that it is not the right thing to do to share my experience, but I am glad that he reminded me to voice my happenings. What I can say about Dr. Ernesto J. Lamadrid is that he is a trying to care about his patients, but disappointingly his front desk ruins his opportunity.
1.0 Rating
October 12th, 2015
Negligence or malpractice?
I was wrongfully discharged after I complained about his lack of calling in perscriptions and referrals. After that he would not return any of my phone calls untill he finally called and verbally informed me not to come to my next appointment next week. He also said he would no longer see me. I never receive any written notice of discharge or why. Prior to all this his office staff had trouble billing Medicade because they were doing it incorrectly or in a timely fashon. therefore i took it upon myself to help him and his staff bill correctly which resulted in his receiving payment. Afterwards he would see me again untill the above incident. In which he discharged me for "erratic behavior" which has caused me problems during later visits to other doctors. I feel this was done vindictively because he was tired of hearing me complain about his follow up after visits . i.e. perscriptions and referrals not being completed.
5.0 Rating
November 3rd, 2012
I worked with Dr. Lamadrid. He listens to his patients. He offers them reasonable options based on their specific needs. He is non-judgemental. He is courteous, caring and makes a point to learn your name. I can honestly say having worked with him for over a year and a half I never saw him cross, angry or just plain having a bad day. He works long hours with little or no thanks and he has an awesome family. He not only sees patients that many physicians prefer not to see. He reaches into the community to see patients in the criminal system. Again clients that many other physicians choose not to see. We are lucky to have him in our community.
5.0 Rating
May 6th, 2012
Very thorough....
1.0 Rating
March 21st, 2017
4.0 Rating
November 14th, 2016
5.0 Rating
October 19th, 2016
5.0 Rating
November 19th, 2015
5.0 Rating
August 18th, 2015
5.0 Rating
March 19th, 2015