Rate Now
Share Your Experience
Have you seen Dr. Esmaeil Sebti?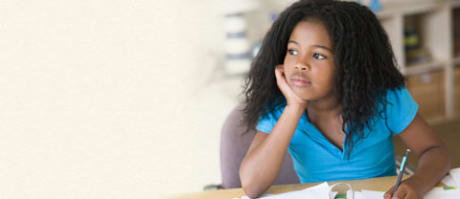 ADHD
Attention Deficit Hyperactivity Disorder (ADHD), including the different types and who gets them.
18 Ratings with 8 Comments
1.0 Rating
April 11th, 2017
Not attentive
2.0 Rating
December 13th, 2016
WHEN I FIRST STARTED GOING TO DR SEBTI HE CAME OFF AS CARING AND WANTING TO GET TO THE BOTTOM OF MY HEADACHES. ASKED LOTS OF QUESTIONS AND GAVE ME ADVICE ALSO CHANGE MY MEDICATION. THIS ALL WORKED FOR ALMOST A YEAR. HEADACHES STARTED COMING BACK. I WENT FOR MY REGULARLY SCHEDULED APPOINTMENT AND WE STARTE TALKING ABOUT THE POSSIBLE REASON. HE ASKED IF I HAD A SIGNIFIGANT OTHER I TOLD HIM I DID NOT... HE ASKED WHAT I WAS DOING ABOUT MY HEADACHES, I SAID I WAS TAKING IBUPROFEN....HE IMMEDIATELY SAID DIDNT I TELL YOU NOT TO TAKE IBUPROFEN...I DID NOT REMEMBER THAT IN OUR CONVERSATION... HE THEN HANDED ME A PIECE OF PAPER AND SAID YOU NEED TO FIND SOMEONE IN YOUR LIFE AND GET HAPPY AND GET A SECOND OPINION ABOUT YOUR HEADACHES....THE PAPER HE HANED ME WAS BASICALLY MY WALKING PAPERS....HE WAS TELLING ME HE NO LONGER WANTED TO SEE ME, OR BE MY DR.. I WAS LEFT STANDING THERE WITH MY MOUTH OPEN....WHAT HAD JUST HAPPENED. I DONT HAVE A MAN IN MY LIFE AND I TOOK IBUPROFEN...WTH.....IM STILL WONDERING WHY HE DOSENT WANT TO SEE ME. HE WAS HELPFUL AND DID HELP MITH MY MIGRAINES....JUST BECAUSE THEY WERE COMING BACK AND I COULDNT GET IN FOR A FEW WEEKS AND CHOSE TO TAKE AN OVER THE COUNTER REMEDY....I TRUELY AM CONFUSED.....
5.0 Rating
April 16th, 2016
Dr. Sebti is just plain great!! He has a casual, relaxed manner that puts you at ease while he may be discussing serious issues with you. My experience, as a new patient, was that he was thoroughly versed in my medical history sent him by a previous neurologist before he even entered the room to speak with me. I could tell that he'd read everything. He is right on target in knowing how to treat going forward. Couldn't be more pleased with Dr. Sebti.
2.0 Rating
March 11th, 2016
Don't Waste Zyour Time
I would never return to this doctor under any circumstance. He is nice one day and extremely rude another day. He kept doing what I considered unnecessary in-office tests. I was referred for loss of balance and gait disturbance and he did a carpal tunnel test which I insisted he not do. He did not respect my wishes and did it rather angrily. He kept asking questions totally unrelated to me about workers at the hospital. He took up all my time and sent me home. When I called his after hours number to find out if he completed the paperwork sent to him from Medicare, he went into a tirade about calling him on his emergency line. It was NOT his emergency line, just an after hours number. I reminded him of that, and also told him about how he took up all my office time with him that day, and I wasn't able to accomplish why I went to him in the first place. He paused for a moment, because he knew that was all true. I said I was changing doctors and wouldn't be seeing him again. I went to a great neuro in Palm Springs who diagnosed the reasons for my gait disturbance. He ordered a spine MRI, then Dr Sebti called and CANCELLED the MRI, even though he was no longer my doctor. My new neuro re-scheduled and made it clear not to accept cancellations from Dr Septi. Weeks later Dr Septi sent me a notice he was no longer my doctor, as if he fired me as a patient. Haha! Funny, but creepy.
1.0 Rating
September 16th, 2015
I would never go back.
1.0 Rating
April 23rd, 2015
Problematic
Lots of problems with this doctor.
5.0 Rating
October 25th, 2013
First Visit
2.3 Rating
March 10th, 2012
MarineMom
I was pleased with his professionalism initially. Within a few months, it appeared he was totally on the wrong track. My other doctor agreed and asked him to order MRI. He became angry & never ordered it. When I asked him, he said he ordered it. But when I called the carrier, they said he didn't. In this case, I believe the carrier because a back office worker also said there was nothing in the chart recommending MRI (when I called her). I'm much worse & terminated his services.
1.0 Rating
April 11th, 2017
5.0 Rating
October 24th, 2016