Rate Now
Share Your Experience
Have you seen Dr. Etai Funk?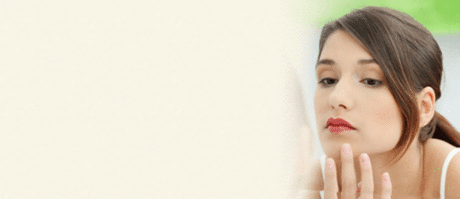 Acne
Get the important facts about acne, including the different types and what causes it.
Quality Rating
Highly Satisfied
26 Ratings with 12 Comments
5.0 Rating
October 19th, 2013
Highly recommend
I had previously had rhinoplasty and sinus surgery with another physician and was extremely disappointed with the results both functionally and aesthetically. Within months I knew my previous doctor had botched the job entirely. I spent multiple years researching to find a doctor for a revision. I found Dr. Funk and I was not disappointed. He spent time with me, addressed my issues, made me feel comfortable and was very confident he could give me the result that I was looking for. He did a very thorough exam and addressed all of my issues both functionally and aesthetically explaining how each issue could be resolved. He also did digital imaging to show me what my potential result would be aesthetically considering both the functionality issues and aesthetic problems I had addressed. He does not do cookie cutter noses and uses a very personalized approach, he looks at facial proportions to create a shape that compliments your face and features. On surgery day I was a little nervous which is of course to be expected, but after speaking with him and going over the procedure I felt reassured and confident that I had chosen the right surgeon for me. I am now a year and several months post-op and I am absolutely delighted with my results. Instead of having 10 to 12 sinus infections a year, I have had maybe 2 or 3 and I now feel a lot more confident with my nose. Dr. Funk and his staff are always available and wonderful and caring. I always enjoy my follow-up appointments and I recommend him to all of my friends an family when they ask about facial procedures. Dr. Funk helped restore my confidence and health with my revision and I cannot thank him enough. He is very meticulous and will go the extra mile. I cannot recommend him enough. I highly recommend at least having a consult with him if you are currently in the same place I was once in. I do not believe you will be disappointed.
1.0 Rating
June 26th, 2013
rude office coordinator
5.0 Rating
September 17th, 2012
You won't be sorry!
5.0 Rating
July 6th, 2012
Extremely professional & very caring
5.0 Rating
February 15th, 2012
I would like to take this moment to extend a special thanks to Dr. Funk. He is simply the greatest! For the first time after a long period, I can actually breathe easily without whistling! I really appreciate his friendship and utmost professional approach in solving my breathing problem.I am a 49 years old male and have been suffering with breathing difficulties for the past 5 years after two unsuccessful nasal surgeries. Beforehand, I sought many opinions (around 10) from well-known physicians around the Houston Medical Center before meeting Dr Funk. I established criteria in ranking each physicians abilities and willingness to care for my problem. Unfortunately, my assessment indicated that none of the physicians demonstrated a precious and complete understanding of my problem and/or how to move forward with a treatment plan. This was the case until I met Dr. Funk during Fall of 2011. From the very first visit, I came to realize that not only he is extremely sincere and caring towards his patients but very meticulous with his treatment plan. In my opinion, nothing is too important to him besides his patients welfare. While examining me, he highlighted several important surgical corrections and the associated risks that I would need to understand before the surgery would be scheduled. I was told by my wife that the surgery lasted almost 5 hours and according to Dr. Funk, my case was one of the most difficult case that he encountered in 2011/2012 (among the top 3 he said)!It has been almost 6 weeks since my surgery. My breathing has improved significantly. My septum perforation has also healed with no problem. During the last six weeks, I have visited Dr. Funk once a week. He always smiled and carefully examined me to ensure that I am on the right recovery path. His staff is great and always worked hard to get me in right of way. Overall, my experience has been fantastic and I would highly recommend Dr. Funk without any reservation. If you are looking for a sincere, energetic, talented and honest facial doc, you owe it to yourself to see Dr. Funk. In a short and in my opinion, there is no one better in Houston when it comes to nose treatments.
5.0 Rating
December 30th, 2011
Dr. Funk is great!
I went to see Dr. Funk for a functional problem that I have had nearly all my life. At first I was reluctant on whether or not he was going to insist on surgery but he didn't. He showed me the root of my problem on his screen and was so knowledgeable on my whole issue. He talked to me like a person and broke the terminology down in words that any regular person could understand. I would say this doctor was the first person to spend this much one on one time in over a decade of appointments I have had anywhere else. My issue has gotten 100% better and NO HE DID NOT PUSH SURGERY he felt that it could be treated another way and he was right. I would highly recommend him to any of my friends, family and even strangers. THIS GUY ACTUALLY CARES!!
5.0 Rating
December 22nd, 2011
What a personable doctor!
I went to see Dr. Funk for a functional problem that I have had nearly all my life. At first I was reluctant on whether or not he was going to insist ...
5.0 Rating
October 25th, 2011
JTT
5.0 Rating
October 19th, 2011
1.0 Rating
September 22nd, 2011
Expensive and ineffective; save your money
I went to see Dr. Funk for a sinus infection. I didn't realize at the time that his sinus camera and 2 shots of decongestant spray would cost $80 ...
1.0 Rating
July 21st, 2011
NOT GOOD!
5.0 Rating
February 18th, 2011
Knows his stuff
Did a great job on my son's nose surgery. I particularly went to him because he was both a board certified Otolaryngologist AND a plastic surgeon. He Knew how to deal not only with the function of the nose, but the esthetics as well. He is also very knowledgable on the facial fillers and botox treatments and does it himself, not an assistant.