Rate Now
Share Your Experience
Have you seen Dr. Eugene Mandrea?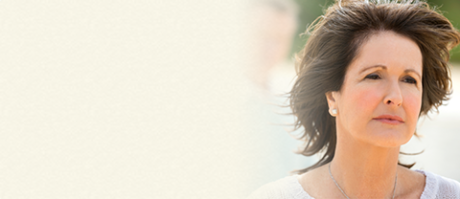 Metastatic Melanoma
The facts about metastatic melanoma, a serious skin cancer, including signs, symptoms & what happens to the body in each stage of cancer.
26 Ratings with 9 Comments
1.0 Rating
January 16th, 2017
Dr Mandrea has a very poor bedside manner. I felt like I was invisible. He didn't talk to me, just took biopsy (with shaking hands). When I asked him a question about something else, he interrupted me & dismissed my concern. My 1st visit was for a biopsy, 2nd visit was to get my results and for suture removal. Then, they wanted me to come in for a 3rd time for a recheck. Recheck for what? My $50 copay I think. They already told me everything was fine at my 2nd visit. Overall, interacton with MD and staff was cold & impersonal. He may be really good clinically, I don't know but I will not return & would not recommend this MD to anyone.
3.0 Rating
February 5th, 2016
dr mandrea is a big liar and a fraud
I went to him he gave me a botox he is old and frail he shouldn't be working he messed my wrinkles he is money hogger he charged me $590.00and he didn't do the job right and wet show him the wrinkles as it is beow my eyes he completely denied saying that he did not talk about that he is a big liar I have no prestige for him and his staff is ver rude and I will go to the American board of dermatology and try to recover my money ,you will get my curse you ripped me off my hard earned money and you atre a greedy fool who wants to rip me more shame on you a olf frail person lying you should be retire you took my pictures of wrikles and do not want to show me you are a comple fraud and you do not need to be in practice you should retire and I am goin to make sur that I should half of the refund shame on you are a disgrace are you going to take the money in your gave you pig after my treatment good bye to you and I am going to pursue this matter American dermatology board
1.0 Rating
January 15th, 2015
DO NOT VISIT DR. EUGENE MANDREA
2.3 Rating
October 10th, 2012
I saw Dr Mandrea's physician assistant. She was professional enough, but not very caring considering she biopsies my mole for cancer. I later called for an prescription for my eczema and they wouldn't prescribe anything unless I came in and they could charge me another office visit. They had already treated me for it!! Stay away from this place. They don't care about you, only your money sadly!
5.0 Rating
June 5th, 2012
Excellent doctor. Has diagnosed a skin disorder for my husband within minutes that for years had not been treated correctly. After tests, his conclusion was correct and very easily treated. My son also had the skin disorder years later and has been treated. The only down side is a long wait for appointment, but all good doctors take a while.
5.0 Rating
January 31st, 2011
I've been to Dr.Mandrea three or four times and I really like him and I trust him and trust that is rare for me.(lol)He helped me every time.I always left pleased.I was looking up his number.When I saw the other reviews and all I can say to them is I am definitely going back to Dr.Mandrea again.I can't believe the one review at all because he was so fair with the fee for me.I felt like he looked out for me and everything.
5.0 Rating
January 7th, 2011
Skillfully doctor, charming stuff
I came in for smoothbeam treatments for acne and acne scarring. After the 1st treatments, I noticed a reduction in both the existing acne, as well as any new breakouts. By my 3rd treatment I noticed a change in my scarring as well. After 5 treatments I noticed a pretty significant change in my scarring and I am very pleased with my results.
1.0 Rating
July 19th, 2010
forgetful dr, lies about billing, long waits
I started going to Dr Mandrea last year, 2009. I stopped going to him b/c the doctor could never remember my specific issues and told me he would go over some scarring with a laser resurface free of charge. When I brought this up the following visit he said it would cost me $400, I brought up that he said he would do it free last visit and he said no I never said that. 2 months later I received a bill that was 7 months old from the dr where he removed a skin tag at a cost of $180. At the time the dr removed it and said it would be "free of charge." I guess now that I know I shouldn't be surprised he billed me for this, had I known I would not have had it done and now I'm stuck paying it. Avoid this place, there are many better places to go (even in the same building). If you do go ask the dr to tape record his conversation to cya.
3.7 Rating
November 10th, 2009
Good & Bad
I've been to Dr. Mandrea several times, and he does always resolve my skin problem..but I also routinely wait over an hour to see him, even when I'm in the waiting room with 2 other people. And it's no better with his Physicians Assistants. His office staff is terribly unprofessional, discussing personal problems loudly at the front desk...but I'll probably go back because long wait or not, Dr. Mandrea really knows his stuff.