Rate Now
Share Your Experience
Have you seen Dr. Eugene Shteerman?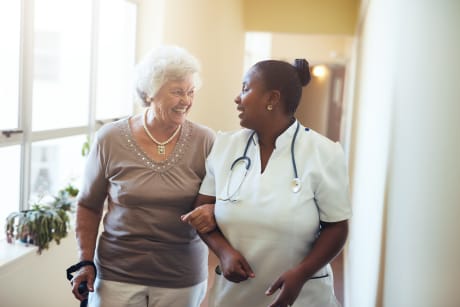 Arrhythmia
Get the facts about arrythmia, inclding the types, symptoms and causes.
23 Ratings with 16 Comments
1.0 Rating
March 8th, 2016
I would not go back to him again
DR Constantly seems to be in a rush, tense and irritated. If you do not understand what he says or have a follow up question he will refuse to respond. Does not return calls. Some office staff are pleasant others are very rude. Convinient that he can do all the testing on the spot but but being next to the dr you might get sick yourself. I would absolutelly recommend finding another cardiologists.
1.0 Rating
January 19th, 2016
Dr. Roboto
Anyone reading this steer clear of this man.I was having heart palpitations.I found this guy,went through all the exams and blah blah.Technician I believe is an android.Long story short he said my problem was due to anxiety .Average blood pressure was 130/100,Shterman very casually said its fine.Did some research this is pre hypertension.Offered me anxiety medication.I asked if valium would help?I dont know the mg it goes by he said with a smartphone near him and all the medical books.Prescribed me Xanax.I was apprehensive,but he told me my anxiety would wear off eventually with xanax-hahahahaha.Yea,well my life has been turned upside down due to his cold detached prognosis.No warmth ,like some kinda insect.Heed my warning.Yea and the dude who wrote his wife posting nonsense-yep.
2.3 Rating
February 10th, 2015
Not trustworthy
What can be said about doctor who is into testing and pharmaceuticals. Bellow 2 reviews were right, 1-very uncomfortable with tech; 2-doctor did not explain or warn at that about receptionist trying to schedule both Echo and Stess Test? would you not need to see results for Echo to consider Stress Test? Perhaps mistake or poor training of receptionist, however when I mentioned to clarify with doctor, I had to wait for "other appointments" to see food brought in by Pharmaceutical ... I left and never came back...
5.0 Rating
February 6th, 2015
2.3 Rating
January 14th, 2015
5.0 Rating
October 8th, 2014
Thank you, Dr. Shteerman!
Dr. Shteerman is very knowledgeable, professional and takes time to answer questions and explain everything. His staff are great and friendly. My special thanks to Olga and Alex for being patient with me, since I have severe anxiety. Overall I had a wonderful experience with both the doctor and his staff. I would highly recommend Dr. Shteerman and his office to anyone.
5.0 Rating
February 26th, 2014
Excellent Cardiologist
This doctor in my opinion is an excellent cardiologist. I am a registered nurse and have worked in many settings in the hospital with many different doctors. This cardiologist is professional, kind and seemed highly competent. Everyone in this office from the sweet young lady at the front desk to the sonographer that does the echocardiogram were professional and kind. I was having chest pains, palpitations and some other circulatory issues and Dr Shteerman did a thorough and complete evaluation which included all the necessary tests that are needed to rule out any cardiac problems. I highly reccommend him and feel he is kind, thorough,and an excellent cardiologist and that everyone in the office is great too!
5.0 Rating
December 25th, 2013
Great Doctor
1.0 Rating
June 21st, 2013
1.0 Rating
May 22nd, 2012
Big disappointment
5.0 Rating
December 16th, 2010
Saved from heart attack
5.0 Rating
December 11th, 2010
Qualified cardiologist in Brooklyn
We just love Dr. Eugene Shteerman! Me and my husband his patients for 6 years. He is very friendly and the best heart doctor in Brooklyn. He spends quality time with you, so as to make sure that he can take the best care of you. We wouldn't want to see anyone else. He is real Heart Doctor with a Big Heart.