Rate Now
Share Your Experience
Have you seen Dr. Eugenie Anderson?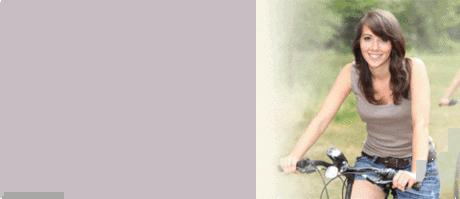 Endometriosis
Get the facts about endometriosis, including symptoms and parts of the body that may be affected.
Quality Rating
Highly Satisfied
46 Ratings with 10 Comments
1.0 Rating
August 12th, 2016
5.0 Rating
November 5th, 2015
5.0 Rating
January 9th, 2015
Patient of 31 Years
2.3 Rating
June 21st, 2013
Horrible staff
I made this appointment based on positive reviews from several sites and the close proximity to my job. I was assured when I made the appointment that I could get in and out in about an hour. I came to the appointment with my patient form completed and having sent over my medical records a week prior to expedite the process. I waited in the lobby for an hour and fifteen minutes!! Six patients checked in after me and I saw each of them go back to be seen and leave before I was treated. I asked the front desk how much longer I would be waiting/why I was waiting so long and was told they didn't know. There was no offer to reschedule no apology for wasting my time. My exam was rushed as I had to get back to work. I would not recommend this practice.
1.0 Rating
April 12th, 2013
Worst Overall Gyno Experience from Staff
I originally called to schedule an appt with Dr. Anderson to have my annual and have her check out some abnormal bleeding I was having. My appt was booked a couple weeks out, but in the meantime the bleeding got worse one day so I called and got in with her Nurse Practitioner, Luba (terrible listener). I filled out first patient info as instructed. On my second appt, which was originally booked as my annual with Dr. Anderson, I requested my annual exam with regular STD testing as per all annual exams I have had in the past 20+ years. It has always been billed as so and I only pay my co-pay. All STD testing as part of your annual is always covered by insurance, but because I didn't know the appropriate box to check on one of their forms they billed me as having problems and not as my annual for the testing and hence I had to pay $60 for the routine STD tests I've never had to pay for with any other doctor in 20 years. They were adamant that they couldn't change the billing code because I had checked a box that said both and not "wellness". Who knew!? No one told me the appropriate box to check on their paperwork and they didn't care whatsoever that I had scheduled my original appt with the doctor as my annual. Plus they were going to have to submit paperwork through my insurance to change the coding and didn't want to be bothered. I explained that I shouldn't have to pay for a mistake they made in coding and they simply didn't care! Although Dr. Anderson herself was nice, I would never recommend this practice to anyone. Luba, her nurse practitioner whom I saw my first visit, was a nightmare and Gerald called me at least twice not knowing that she had never talked to me and gave me information about having some samples for another patient. She had the wrong person on the phone and didn't even realize it til I told her. In addition, every time I call I'm put on hold for a minimum of 10 mins...over 10 to start today and then another 7 waiting n Gerald to answer the phone to ask her if she had changed the billing only to have her blame me for not checking the wellness box. I am very dissatisfied with my overall experience of this practice and staff and would never recommend or trust this place.
1.0 Rating
August 29th, 2012
Sad and disappointed
I chose this doctor despite having to drive 50 minutes across town in heavy city traffic because of her J.Hopkins schooling and 30 yrs experience plus the high ratings on this site. I have a complicated case. She entered the room with a sour face and her demeanor never improved. She cut me off several times, rushed me, and in fact I was never permitted to tell her my symptoms. She did not explain anything after the internal exam, did not make ANY comments or give any opinions, and I left very disappointed and WORRIED for my health. My pain was quite severe, debilitating, and I did manage to get that out, but she only shrugged and there was not an ounce of concern. I honestly felt like she hated me, but I kept telling myself that was foolish because we had only just met. Today after tossing and turning all night with UNBEARABLE pelvic pain, I called the office to report this and to see if I needed to be seen or go to the ER. I was not well treated, no one would tell the doctor and report back to me, I hung up stating that I would find another doctor, but that they were responsible in the meantime. I cried for 10 minutes. A truly unfortunate situation. Sorry doc, but really and truly, BAD and shameful.
5.0 Rating
August 4th, 2011
Great doctor and staff!!!!!
I just started going to this office and had seen Luba for my first couple of visits and she is amazing! She made me forget that I was getting examined with her great sense of humor. She is so helpful and patient. I now saw Dr. Anderson and she is as well wonderful!!! I am so glad to have found this office. Yes, the office may be a little outdated but when it comes to how you are treated, really, who cares! :0)
5.0 Rating
August 7th, 2010
Fantastic Doctor
3.7 Rating
August 29th, 2008
Interesting
I've been going to this office for about 5-6 years and have seen Dr. Anderson's PA Luba Terrell, a wonderful British woman with a hearty laugh and a great sense of humor that makes you forget you're at a gyno's office. However, if you have any serious problems, they are kind of blown over and I felt like I wasn't getting a straight answer. When it came down to having surgery, I met Dr. Anderson finally. She has a great reputation, and I was impressed as this mellow woman calmed my nerves and spent a good deal of time with me answering my questions. I had no doubt this woman was SMART. The only thing I HATE about their office is that it is definitely dated, with old equipment. It looks like the place is just about to fall apart. Plus, they don't pick up the phone until 9, and sometimes WAY later...they don't let you leave any messages...and they take two hours for lunch, where they AGAIN, don't answer the phone. The office is always busy, so why do they not hire more help and get out of the scummy building? I don't know. Dr. Anderson is talented for sure, and Luba is a hoot if you're in for something routine and want to have a laugh.
5.0 Rating
January 17th, 2008
Fantastic
1.0 Rating
July 30th, 2017
5.0 Rating
July 7th, 2017
Nearby Doctors

Dr. Eugenie Anderson is similar to the following 3 Doctors near Phoenix, AZ.