Rate Now
Share Your Experience
Have you seen Dr. Eva Salamon?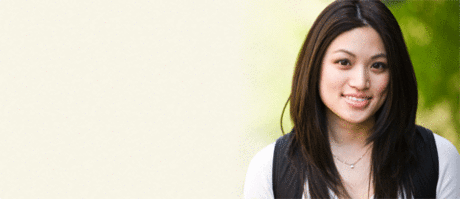 Birth Control
Get the facts about birth control so you can decide which type is right for you.
14 Ratings with 7 Comments
1.0 Rating
July 13th, 2017
Worst experience of my life.
1.0 Rating
March 3rd, 2016
Don't go to this woman!
1.0 Rating
March 1st, 2016
Worst experience ever!
2.0 Rating
September 28th, 2015
Never again
I saw her twice. She was rude and talked to me like I was stupid. I told her I wanted a new BC because my insurance was no longer covering the patch. She said if I brought a list of BC that are covered. When I said no, she rudely replied, "well how am I supposed to help you then" I also told her about some symptoms I had a week or so prior to the appointment. She said "well I can't really help you with that since it's not going on now". Horrible bedside manner. Every time someone says they are going to her, I warn them against it.
1.0 Rating
April 3rd, 2014
Find another doctor
I'm your average patient and not hard to please at all... so believe me when I say to go find ANYONE other than this doctor. I honestly don't know how she has a license. She's not even a board certified OB/GYN. I wouldn't even mind that if she actually knew what she was talking about. I've had two visits with her now. I wanted to give her another shot after the first terrible visit. I had a routine pap smear that was the most painful pap I've ever had and I've had about four paps previously. She was very rough throughout the process, which again, I wouldn't mind if that's what you need to do in order to see if I'm alright BUT she then had her secretary call after a few days saying that I needed to come in again because she somehow wasn't able to get any cells when she did it. I went through that pain for nothing. No thanks. Then on the second visit many months later (shame on me for going back), she informed me that unfortunately I had suffered a miscarriage. She talked about it like she had just read an article off the internet... it was very strange. Any time I brought up a concern, she dismissed it and said I was wrong, even though she didn't have any medically sound evidence for the things she said. She didn't push the d&c option as much as I thought she would, so I have to give her credit there. BUT after reading about other women's experience with going through a missed miscarriage naturally, I decided to follow their advice to call my doctor and ask for pain medicine. Her secretary was very rude in telling me that no one has ever called to make such a request and "did you even try ibuprofen??" but she said she'd talk with Salamon and call me back. I wish Salamon hadn't called me back. She was very rude and condescending, telling me "like I told you BEFORE when you were here, a miscarriage is tissue that is in the uterus that needs to be expelled" (Um, DUH) "and well, lots of women have gone through this and it's part of mother nature; it's going to hurt and you just have to deal with it. It's a mini labor so you'll have mini contractions. Women in labor can't have medicine and this is just like that." She went on, but you get the point. I've done my research and know that motrin, tylenol and aleve are not the only things you can take. There's just so much misinformation coming from her and it's really unfortunate. It seems she has become calloused and rude over the many years of practice and you would think with the years come medical experience and growth but unfortunately that seems to not be the case. I'm writing this because I'm as level-headed as they come and am really not hard to please but if I can help one woman avoid the stress and disaster I've had to deal with, then I feel I've done my part. I can't keep quiet. Thanks for taking the time to read.
5.0 Rating
September 4th, 2012
So far so good...
Straight forward and honest. Entire staff is professional and .
5.0 Rating
March 21st, 2012
110% Satisfied.....
5.0 Rating
April 27th, 2016
4.0 Rating
July 6th, 2015
5.0 Rating
July 1st, 2015
3.7 Rating
October 27th, 2014
Nearby Doctors

Dr. Eva Salamon is similar to the following 3 Doctors near Winter Haven, FL.