Rate Now
Share Your Experience
Have you seen Dr. Evelyn Picker?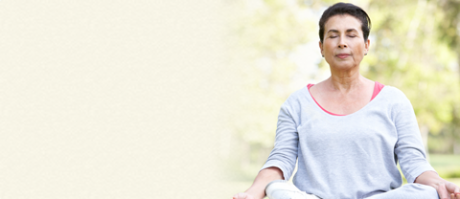 COPD
Get the facts about chronic obstructive pulmonary disease (COPD), including symptoms and complications.
Quality Rating
Highly Satisfied
36 Ratings with 16 Comments
5.0 Rating
May 2nd, 2017
Absolutely a terrific doctor
5.0 Rating
March 11th, 2017
Best doctor I've ever visited!
5.0 Rating
March 28th, 2016
Dr E Picker
5.0 Rating
November 9th, 2015
Exceptional
5.0 Rating
July 22nd, 2015
She saved my life
Dr. Picker saved my life. She is an excellent diagnostician and thinks out of the box, pulling together bits and pieces that no one else did. She is very attentive, kind hearted and sincere and gives very personalized advice and is truly the best doctor I've ever had. It is very clear she truly cares about her patients. She is the best!
5.0 Rating
February 3rd, 2014
Marcus Welby +House + Dr. Quinn
I am grateful every day that Dr. Picker is my doctor. She doesn't just listen, she hears what I say and always treats me with respect and kindness. You want your doctor to be smart-check; You want your doctor to be compassionate-check Having a doctor you actually enjoy seeing-priceless. Dr. Picker is dedicated and it shows. Her insights are right on target and sometimes verbalizes feelings I didn't know how to put into words. She saved my father from having a debilitating stroke. She diagnosed my aunt when the 5 other doctors she was seeing couldn't.
5.0 Rating
October 6th, 2013
Absolutely best experience
In the past, if you told me I would write a review of a doctor, I would have laughed. The doctors I saw stared at their computer, barely listened and made me feel like I was in a production line. Dr. Evy Picker is unique. This is the way it is supposed to be. She always makes me feel like she is truly interested in me as a person, in my medical concerns, and is commited to caring and making a difference. She thinks out of the box when she needs to, she includes me in the decision making, and I have never felt in better hands or in better health. I have referred friends, family, colleagues and the feeling is unanimous that Dr. Picker is an absolutely outstanding, smart and caring physician Thank you Dr. Picker
5.0 Rating
May 26th, 2013
Best doctor
I have been a patient of Dr. Picker for many years-I follow her wherever she goes. Being Dr. Picker's patient is like getting concierge medicine without the concierge price tag. She is dedicated and devoted, smart about medicine and about life. She has helped me through many medical and personal crises and I am always grateful for her wisdom and honesty. You can't fake this kind of sincerity. Anyone I've referred to Dr. Picker has always thanked me again and again.
3.7 Rating
May 7th, 2013
Although Dr. Picker was thorough with a brief visit, her various staff members were giving me wrong information and incorrect referrals prior to my first visit, in the middle of my many urgent phone calls, and being part of domestic violence, I was unable to find out the correct information, having moved so many times in my marriage due to psychological battery. The staff was insensitive and had me looking up my own physician numbers for referrals (which is ridiculous, when they have these numbers in their physician database]. Various members of the staff would not even return my call when I had cell phone trouble. They would never allow me to speak with Dr. Picker directly, when I was requesting referrals, and I'm SSI Worker's Disabled, have trouble understanding, and was considered handicapped by the Commonwealth during this time period with a handicap placard and wrongly diagnosed seizures. Knowing I had trouble understanding medspeak, they were not clear, and when I requested a psychiatrist, I was provided the name of a psychologist, instead. Lost patience is an understatement about how they treated a benign brain tumor survivor and BWH patient.
5.0 Rating
May 3rd, 2013
Best doctor ever
I feel lucky to have a doctor I have such complete confidence in. We always have a dialog and she hears what I have to say. She is a brilliant diagnostician and makes sure I understand the problem and what my choices are. Our relationship is personal-she makes me feel like I am the most important patient when I'm in the office but seems to make each patient feel that way. I can't tell you how many doctors were unable to diagnose my problems-Dr. Picker was perceptive and put all the pieces together, Every person I refer to Dr. Picker comes back and thanks me because they love her. Compassion, kindness, clarity, sharp, incredibly smart, nonjudgmental, wicked sense of humor, Dr. Picker is outstanding and I can't recommend her highly enough.
5.0 Rating
March 6th, 2013
Best doctor
Best doctor I've ever gone to-very smart and also very human, listens, thorough, explains, answers questions, returns calls, remembers who I am every time I go. I've sent many friends and they've all been grateful and thanked me. Always supportive and never judgmental. What more could you ask of a doctor?Thank you Dr. Picker.
5.0 Rating
April 26th, 2012
Best doctor
My doctor is great! She listens and I feel like she cares what I say. She remembers me when I see her, even if it's been a year since the last visit. She is interested in whatever I have to say, is thoughtful and shares her thinking with me. My friends complain about their doctors-I tell them mine is great. I know I always feel better after seeing Dr. Picker, whether I go with a problem or not. She should teach other doctors how to treat people-with caring, respect and she is one smart lady!