Rate Now
Share Your Experience
Have you seen Dr. Ezra Morgan?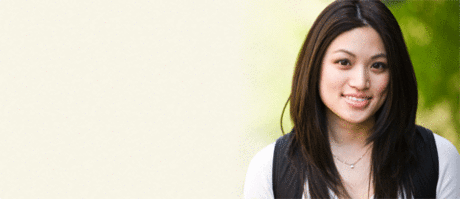 Birth Control
Get the facts about birth control so you can decide which type is right for you.
28 Ratings with 13 Comments
5.0 Rating
November 2nd, 2013
the real doctor
5.0 Rating
July 24th, 2013
The way doctors should be always,,, Great
I took my 10 years old to him. he had the patience and care to talk to me and her with professionalism and a nice bedside manner He listened and explained every detail of what was going on. My daughter loved his visit with him, and that is a plus when she usually dread doctors appointments he really was taking his time listening and asking questions.intil my doubst were dissipated I have been referring him to my friends and family . Now he is our doc!
3.7 Rating
June 14th, 2012
unfriendly staff
5.0 Rating
January 24th, 2012
5.0 Rating
September 2nd, 2011
happy to find Dr. morgan
I found Dr Morgan in my provider book. I must admit that due to the mixed reviews i had reservations but our experience with him and his office was a pleasant one. The staff was courteous and the doctor took the time with us. The wait before the visit was ok, about 20 minutes and the office was spotless.
5.0 Rating
August 29th, 2011
GREAAT DOC
1.0 Rating
June 15th, 2011
Worst doctor ever
I have never met a more arrogant and rude doctor in my life! I took my two children a boy, 2 and a girl, 5, for their annual check up and vaccines. He Really seems to be interested only about money, and treated us as if he was doing it for charity. Even then, I would think a real professional dr would not treat patients this way, especially children. We don't have insurance but did pay his fee upfront. I don't know how he can see children with that kind of arrogant, rude, mean attitude. He even said my daughter should get a shot she did not get a last dose of, when she was 12 moths old, which I later confirmed with her usual ped that it could even be harmful for her to get at this age. I don't know what those people who say he is a great dr are talking about. Unless he's bipolar. But he is treating people like customers and not patients. He is in the wrong profession. I would never, EVER recommend him to anybody even if his office visit fee is lower than others.I don't know
1.0 Rating
March 10th, 2011
DO NOT GO TO THIS DOCTOR
This doctor is very errogant! He does not speak to his patients with respect he speaks down to them. It doesnt matter if you have insurance or not, you should be treated with respect. He only cares about money, and has no manners. He is very blunt and rude. I would not reccomend anyone to go see this man! Not a good doctor at all!
5.0 Rating
October 30th, 2010
3.7 Rating
September 29th, 2010
Ok
1.0 Rating
August 16th, 2010
he can be good as long as he can see the money
The first time I went with my child, I was very pleased to see how patient he was. that time, I did not have insurance, so we paid up front. After a couple of weeks, I got medicaid (insurance) and called for an appointment. First of all they denied to give me an appointment on saturday if I want to use medicaid. I understood.Before going to the appointment I checked with people from medicaid who said they will send my child's insurance card after two weeks, but since my kid was already late for vaccins I could just give the medicaid number at the doctor's office. When I asked for the appointment, I doubble checked the information with the secretary and she said that just the number should be fine. The day of the appointment I went there, I gave them the medicaid number and when I was next to the secretary she introduced my info to the phone automated system and it said that my child is approved for the appointment and gave her some confirmation numbers... After 25 minutes, the doctor came to me saying that if I don't pay, he will not see my child. I tryied to explain him that I was told that the number was enough, but he was very rude and denied to see my child unless I pay him his $75. (He did not have any patient at that time)IN CONCLUSION: HE CAN BE A GOOD DOCTOR IF HE IS IN A MOOD.. BUT DO YOU WANT TO TRUST A DOCTOR WHO CARES MORE ABOUT $75 THAN A TWO YEAR OLD KID'S HEALTH???
Nearby Doctors

Dr. Ezra Morgan is similar to the following 3 Doctors near Falls Church, VA.