Rate Now
Share Your Experience
Have you seen Dr. Faith Esterson?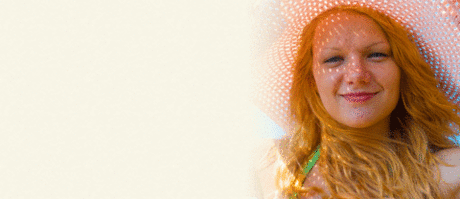 Skin Cancer
Get the facts about skin cancer, including the different types and symptoms.
33 Ratings with 13 Comments
2.0 Rating
December 28th, 2016
1.0 Rating
April 3rd, 2015
My internist suggested that I see the doctor about some concerns so I did sol. The wait time was severe to me and the staff discourteous. The doctor, herself, came in in a hurry. She did not have answers to my questions and barely looked at my concern areas. It was a waste of time and money,. I will never retuun to that office!!
5.0 Rating
November 7th, 2014
3.7 Rating
May 24th, 2013
Unsure
I was referred to Dr. Esterson by my doctor for a suspicious lesion. I was seen by the PA, Laura as a time saving measure. I feel, particularly, being a new patient ,I should be seen by the doctor I was referred to. I also felt some of the suggestions made about my skin were revenue builders only. Laura is very knowledgeable and capable, I am sure. It is scary enough to be sent to a specialist, the least that I could expect should be I would actually get to see the physician I was are referred to. I might also add, that neither the PA nor the front desk help seemed to have a clue as to why I was there the second time, or what had been done previously, leading me to believe their notes are not being read. I was asked questions by all about things that were medical and should have been in my charts. I do not believe in short cuts with my health.
5.0 Rating
April 8th, 2013
I have been going to Dr. Esterson for years and find her to be ALWAYS pleasant and willing to spend the time she needs to with each patient. That does sometimes translate into a slight wait in the office BUT it is totally worth it because she will spend just as much time with you as she needs to. Excellent doctor that I would refer to anyone needing a dermotologist!
5.0 Rating
January 30th, 2013
want to see more competitive pricing and specials
I enjoy going to Dr. Esterson, she is very knowledgeable and kind, and great at fillers. I would though like to see more competitive pricing for Botox and fillers, as well has laser treatments. I saw another doctor offer 40% off of Ultherapy. While I really would rather use her services, unfortunately I couldn't pass up the discount that was offered by the other practice.
5.0 Rating
September 26th, 2012
The wait was about 15 mins mabye 20 but every minute was worth it. Not only is the staff super friendly and professional, but the doctor is absolutely amazing! She is so sweet and caring and she can spot anything on your body that looks even a little suspicious. I would advise anyone looking for a fantastic dermatologist with an amazing staff to go to this office you will not be disappointed!!
5.0 Rating
August 23rd, 2012
Dr. Esterson is very professional and and super friendly. She reviewed everything with me making it much easier for me to understand what my problem was. Her staff is very well trained and professional as well. Loved the front desk girls, they work together very well.
1.0 Rating
March 17th, 2012
Not worth the wait
Took forever to get a visit, something like 6 months, but with the reviews, I figured I could wait until then. When I finally got there, the wait took forever, and when she finally saw me, she didn't really spend a lot of time checking out my problem. She was more or less just going to prescribe me an expensive medicine regardless of the symptoms. Anyways, she tries to act personal, but it is blatantly apparent she is trying to get as many patients through her office as possible (for monetary reasons). I was sent to a specific lab for blood work, which wasn't covered under my insurance. I'd figure an office that deals with this lab and my very common insurance plan would know whether or not it was covered, but I was stuck with the bill. Overall, if you want to feel like cattle being herded, this would be the perfect doctor for you.
5.0 Rating
February 1st, 2012
5.0 Rating
June 2nd, 2011
5.0 Rating
March 22nd, 2010