Rate Now
Share Your Experience
Have you seen Dr. Falguni Vasa?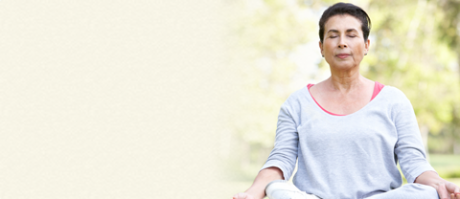 COPD
Get the facts about chronic obstructive pulmonary disease (COPD), including symptoms and complications.
16 Ratings with 10 Comments
5.0 Rating
December 30th, 2015
2.3 Rating
December 10th, 2014
Rude Office Staff
No beef with Dr. Vasa but her office staff is another story. After an incident today, I have canceled my next appt. and will never go back. I take Synthroid for which my Rx needs to be written "to allow generic substitution". This is not what the doctor would recommend but my prescription provider will not dispense the generic through mail order service. Therefore, I get the brand name at the generic price. This has been the process for the last 2 years. Well, the office forgot this on the last order and it cost me $63 when it would have been $0. When I called to question how the RX was written, the office person kept jumping to conclusions as to why I was calling and would not let me speak. When I got a bit loud so I could be heard, she hung up on me. I called back 3 times before I got someone instead of voice mail. I explained what had happened and why I had called. No apology. I advised they could tell Dr. Vasa why I would not be back. Then I called back again to cancel my next appt. Didn't want to get billed for not showing up. Again, no attempt to save a patient.
2.3 Rating
December 6th, 2013
I've been with Dr. Vasa for nearly 8 years and I'm done. While she is sweet and kind, those qualities do not override too many negatives. I always felt, as a Type 1, my appointments lacked and were literally "hands off". Only checked my feet once in all these years at my request. Our appointments consisted of her checking my test results, listening to my heart, asking if I needed prescription refills. That's it. No information on up and coming treatments, etc. My A1c is far from perfect - in the mid 7's. No real direction. The final straw is her office staff - rude and disfunctional. I've had too many sugar spikes from aggravation of being go between, between Dr. Vasa's office and the pharmacy or Dr. Vasa's office and pump/CGM companies. After being in business for so many years the office aspect should be smoother going.
1.0 Rating
July 21st, 2012
An all new low in endocrinologists.
Its such a shame to me to see a bright, talented physician like Dr. Vasa exhibit such poor patient communication, substandard decision making, and an uncomforting condescending attitude. I was forced to witness this weakness of hers last Friday from a bed inside the ER at Edward Hospital as she actually refused a request from an ER doctor to come see me regarding an ongoing issue. My wife, in a full gasping panic, called Vasas office to talk to her but she would not take the call. I called next, got sent to voicemail, left an urgent message to call the ER doc with my info... She never responded. My suggestion would be to avoid Vasa and the other two Endros in her office at all costs.
5.0 Rating
May 27th, 2012
Great help
5.0 Rating
January 6th, 2012
Great doctor!
1.0 Rating
April 30th, 2011
She seemed in a hurry and I felt she was rushing me through to get to the next patient. She also seemed arrogant. Considering how long it took to get an appointment and that I was paying for the service, I was disappointed with my visit.
5.0 Rating
December 17th, 2010
Dr. Vasas is excelent
I have been a patent of Dr.Vasas for 3 years for my Type 1 diabetic condition. Dr. Vasa is knowledgeable, professional, and empathetic but will be very direct when required (for example, A1C test trending upward, weight gain and poor glucose control, and not checking your blood glucose on a regular basis). For Type 1s, she employs state of the art methods of diabetic therapy, including insulin pumps, and real time glucose sensors. For the times that I have been hospitalized, she was at the hospital the following day addressing the situation, adjusting my insulin, and dietary requirements. Since my treatment began with Dr. Vasa, all aspects connected to my Type 1siuation have improved. It is not perfect, but I feel that I can control my diabetic condition with confidence. Keep in mind, being treated for insulin dependent diabetes is a two way street. It requires regular communication with your doctor, following the doctors instructions, and providing data to your doctor for you and your doctor to make decisions. If you dont follow your doctors directives, you have no one but yourself to blame. Doctors are not miracle-workers they are advisors. As for the Brom Street practice, the office waiting area is small and sometimes it can become warm. I have yet to encounter the staff offering a rude attitude, as described in other reviews. All of my encounters with personnel are friendly and accommodating. Only once did I encounter a problem with Dr. Vasa's staff, but I believe that this person has moved on. A nurse at Dr.Vasas practice, whose first name begins with the letter A, is exceptional.
1.0 Rating
December 16th, 2010
3.7 Rating
September 22nd, 2010
Dr.Vasa is very kind and informative. I came to her for a second opinion as endocrinology is a tough area of expertise. She answered all the questions I had and then some. I am now using her instead of my other doctor I was going to. The only bad thing I can say is that her office staff is extremely rude. They have quite an attitude when asking questions on test results or asking the Dr. to call since they couldn't answer my questions and kept responding with the same answer but with more of an attitude each time. It doesn't look very good on the practice considering how good the other Dr's I have heard are as well. If I were them, I'd revamp the front desk area and make sure they employ people who are considerate, empathetic and willing to help wherever needed. Furthermore, I think it's a rip off to have to pay to get your test results. I had to pay $3 and while it's not much, at the same time, I'm paying to get these tests done - you'd think they would be assumed as my property. If they're worried about the paper they use to copy the results then at the very least charge .10 cents per page or something.
4.0 Rating
March 8th, 2017
Nearby Doctors

Dr. Falguni Vasa is similar to the following 3 Doctors near Naperville, IL.