Rate Now
Share Your Experience
Have you seen Dr. Farhad Limonadi?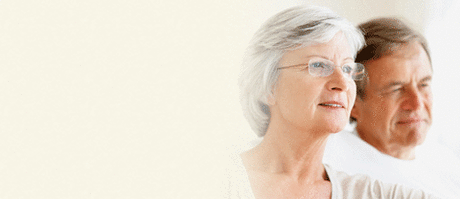 Alzheimer's Disease
Get the facts about Alzheimer's Disease, including the symptoms and stages.
41 Ratings with 19 Comments
5.0 Rating
January 26th, 2017
Extremely caring.
1.0 Rating
December 12th, 2016
HMO not a PPO
I don't think I have ever went to a doctor who DID not want to do a surgery!!! In fact he stated there was nothing wrong with me and all I needed was therapy ! After a second opinion from another DR. out of his office it was decided that i needed surgery and wondered why I didn't have it scheduled MONTHS prior !!! On of the worst bedside manners i can possibly imagine - waited the waiting room for almost 1 1/2 hours !! bad bad bad
1.0 Rating
June 10th, 2016
5.0 Rating
April 15th, 2016
Brain tumor removal in 2007 16 hr operation
The man walks on water in my books. When your a busy person like himself you sometimes have to wait. No second thoughts about here. Iam so greatful for what he did for me. He finished the removal completely after a 10 hr surgery I had in 1999 at Loma Linda Hosp. Excelent job.
1.0 Rating
June 30th, 2015
TOO BUSY FOR QUALITY PATIENT CARE
After a wait of over 2 hours, his highness saw me after I saw his NURSE operating room assistant. He rushed through the diagnosis then told me I had to have risky surgery and might be worse off as a result of the surgery. I was in a good position not to be at his mercy not experiencing great pain. Trust here is a major factor in NOT selecting him. He is very busy BUT he is also having to leave the office to rush to the hospital next door. WHY? Is he doing patch up work as a result of his hurried approach? Anyway, not on ME!
1.0 Rating
April 3rd, 2015
Beware
Terrible experiences. Chronically late. Staff could not care less. I waited two hours on the last appointment without seeing doctor. Do not feel service is personal and caring, but more like mass produced. Most hesitant to consider surgery with a business model that cares more about volume than patients. Office staff called three times to confirm appointment and request payment in advance. When in clinic, first questions from two separate staff members was requesting payment. This place seems to care more about money than people.
1.0 Rating
April 2nd, 2015
Local Businessman
Staff is apathetic. Appointments are never on time....chronically late, just spent 2 hours for an appointment. They called tgree gives to go firm and request payment. It's like they care more about packing the clinic with the maximum number of patients and collecting money. It is obvious by their actions there is a lack of respect and care for patients. One has to wonder how s delicate surgery will be handled, if routine appointed to are treated with a great jacking care.
5.0 Rating
March 27th, 2015
I
He saw my sainted Mother. He is honest & wonderful.
5.0 Rating
July 1st, 2013
Superior care and consideration for patients
After many visits to many other neurosurgeons, I was finally sent to Dr. Limonadi for a consult. Although my major problems were inoperable, Dr. Limonadi had the skill to explain everything in such great detail and with a knack for making a complex subject matter easy to grasp. I recommend him highly with zero reservations.
5.0 Rating
May 7th, 2013
My Hero!
1.0 Rating
February 2nd, 2013
Unimpressed
I had received a strong recommendation from my family doctor, and had read favorable reviews. To quote an earlier reviewer "By the time I finally got to see the doctor after such a long wait, I had the impression there must be a long wait period due to the fact that he must truly care about his patients and spend as much time as necessary to explain their ailments. Within the first few minutes of him arriving in my room I knew that this was not the case. Dr. Limonadi seemed to be in a hurry and to state that his bedside manner was lacking would be a grand understatement". I have had two successful spine surgeries with another surgeon. I was seeing him for another surgical opinion on an another issue. I've seen a couple of surgeons and have had informative and 'caring' appointments. He had little time for my questions, he didn't even look at one of the MRI's ,and abruptly left the room. I waited awhile thinking he would return with some suggestions since he had mentioned getting more imaging. Finally I left the exam room, wandered around looking for the exit, and passed the kitchen where Dr. Limonadi was having something to drink and was chatting with others. He left me and never came back. It was the strangest physician experience I've ever had. He may be technically very good, but I would never choose him for surgery.
5.0 Rating
March 13th, 2012
I recently saw Dr. Limonadi in his Palm Springs office. The staff was so helpful, even before the appointment I was able to reach someone and get my questions answered. I am very confident that I am being treated by the best there is. He spent a lot of time with me going over my MRI and showing me exactly where my brain tumor is and what his recommendations were.