Rate Now
Share Your Experience
Have you seen Dr. Farhan Taghizadeh?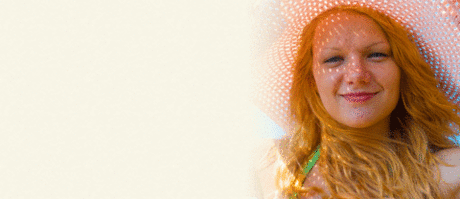 Skin Cancer
Get the facts about skin cancer, including the different types and symptoms.
Quality Rating
Highly Satisfied
22 Ratings with 9 Comments
5.0 Rating
September 23rd, 2015
5.0 Rating
August 31st, 2013
Dr. Taghizadeh is a MAGICIAN!
Unlike some other reviewers who had serious medical problems, mine was only a large and ugly sebaceous cyst in a prominent place on my cheek. Since the cyst was nearly dime-size in diameter, and probably a centimeter deep, I was sure that regardless of any surgeon's skill, I would have to end up with a very noticeable depression where it had been removed, not to mention having an open patch where the outer skin would need to be repaired. But post-surgery I was amazed to see that the outer skin fit back together perfectly, and there was no depression in my cheek at all! I have no idea how he accomplished this feat of magic, but I could not be more pleased with the result. Dr Taghizadeh was exceptionally friendly and helpful in both my initial office visit and my follow-up, as well as during our surgery appointment, devoting his full attention and time to me and to whatever questions I had. Similarly, every staff member I met in his office was superb in their patient care, and I must give special kudos to Antoinette, who went out of her way to accommodate my personal scheduling needs, and in making sure that every aspect of my experience in the doctor's office was pleasant. I cannot recommend Dr. Taghizadeh and his office staff highly enough. No other physician I've ever seen, for anything, was more attentive, friendly, and skillful.
5.0 Rating
February 20th, 2013
He repaired my ability to breathe
Due to a fracture and a poor previously done rhinoplasty combined, I had a complicated problem. Aesthetically my nose had suffered and more importantly I was only able to breathe out of 1 nostril. Dr. Taghizadeh was thorough and honest. He was attentive before during and after surgery. Having had other medical problems prior, I've had the experience to see doctors that seemed to care or that seemed to be very mechanical and cold. Dr. Taghizadeh really seemed to care to me and his actions showed that. I am a singer and lost my ability to sing due to the inability to breathe. Dr. Taghizadeh has restored my ability to not only breathe normally but to continue to pursue my dreams.
5.0 Rating
August 22nd, 2012
Fabulous doc, fabulous results
5.0 Rating
August 11th, 2012
Simply awesome!
Dr. Taghizadeh and his staff are the best! I had a nose bleed one day for 10 hours straight... after that terrible incident my follow-up was supposed to be with Dr, Criddle (who I hear is awsome too).. but I was very blessed to have been put in the care of Dr. Taghizadeh. He truly listened to me and really made sure everything was clear about my situation. (I had a devited sceptum.) Surgery was excellent... the staff at Day Surgery Presbryterian was great. But I have to give a special KUDOS to Antoinette who work directly for Dr. Taghizadeh - she pulled all the paper work and appoinment stuff together for me in such a friendly mannor. Overall... you won't go wrong gong with this doctor! Cheers!
3.7 Rating
January 30th, 2012
looking for doctor.
Still indecisive however his knowledge seemed more agreeable than other doctors. although wait time was extremely long he did have a full ofgice of patients so i look at that being a plus, he didn't rush me off quickly, he took his time to explain things thoroughly. He's number one on my list so far. Will review again if I get procedure done.
5.0 Rating
July 30th, 2010
Best Plastic Surgeon
He really cares about his patients. His concern regarding his work is based on what is best for the patient rather than what's best for his ego. There have been complications in my case, nothing to do with his work, and he has stood by me. His empathy is tremendous. I feel that we are a team because he listens, respects what I tell him and wants the best for me.
5.0 Rating
September 26th, 2008
Amazing
Dr. T has done an amazing job with my nasal reconstruction. After 41 years, I can finally breathe. I've had complications, none due to any negligence on his part, and through it all, he has been terrific. He has shown care, concern, compassion, knowledge, and a level of professionalism for which I am impressed and grateful. He is dedicated to his profession and his patients.
5.0 Rating
August 10th, 2017
5.0 Rating
August 1st, 2017
5.0 Rating
April 26th, 2017