Rate Now
Share Your Experience
Have you seen Dr. Farnaz Gaminchi?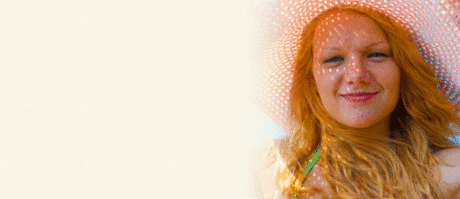 Skin Cancer
Get the facts about skin cancer, including the different types and symptoms.
Quality Rating
Highly Satisfied
17 Ratings with 10 Comments
1.0 Rating
May 7th, 2013
Stay Away!!!!!!!!!!!!!!! Rude doctor - horrible bed manners - the worst doctor ever - I came to their office to remove a fatty tumor that i had on my back in the end of the procedure I wasn't given antibiotic-ques nor did they bather to schedule a follow up - the little tumor that I had and that I had a procedure on got huge and is infected - I had an appointment today with Dr. Gaminchi and as a result of my being upset and rude she refused treatment - please do your self a big favor and stay away from this office.
1.0 Rating
May 17th, 2011
Go elsewhere
Actually, it's been a couple years but I just got a self-promoting advertisement from her in the mail. After her PA put a crater in my daughter's back - a permanent and a very "there" mark - to remove something that was nothing (didn't do the scrape to see if it was anything before scarring my daughter) - and then after the PA and the office told my daughter falsely that she would need more of the same, claiming that they could only remove one "thing" at a time per the insurance (a lie) and would need her back in 2 weeks to see about another mole - I encourage you to look elsewhere. I and my daughter contacted the office and doctor repeatedly - never heard from the doctor. The office manager at that time also lied about the insurance to us. We did report them to the insurance company (my husband is in insurance). All this office wants is money - the care for health and well-being of the patient is hardly the goal. Please look elsewhere. I know multiple patients who have left her.
5.0 Rating
September 25th, 2010
Pleased with my experience
Dr. Gaminchi was highly recommended to me by a co-worker. I was there for a full body skin exam and had 3 moles removed-I asked to get the results right away and with out any hesitation Dr. Gaminchi made sure her staff sent the moles off to the lab for STAT results and I was called with excellent news that they were all just pre-cancer and had been complete removed. Thank you Dr. Gaminchi!
2.3 Rating
September 9th, 2010
Prepare to wait
5.0 Rating
October 30th, 2009
5.0 Rating
October 19th, 2009
Best experience in a doctor's office -
5.0 Rating
October 18th, 2009
5.0 Rating
September 26th, 2009
5.0 Rating
September 18th, 2008
Excellent Doctor!!!
I saw Dr.Gaminchi after having trouble with another dermatologist. I was very happy with her and her physician assistant.She excised a mole that turned out to be very atypical and had me come back to have another mole removed by her assistant Nancy. I was worried before my appointment having read the negative review that was posted in August. However, I do understand unlike the previous opinion donor,that doctors must do what's best in terms of revenue for their practice. I believe insurance company CEO's are getting rich not doctors' anymore! I would recommend Dr. Gaminchi and her staff to any new patient.
1.0 Rating
August 9th, 2008
where are your ethics?
I am truly disgusted with this office. I made an appointment to have a full body check for any cancerous spots. I was told I needed 2 spots removed, but due to MY INSURANCE, only one spot per visit could be removed. They made an incision to remove mole 1, which required stiches and would require a second visit to remove the stiches, rather than choosing to scrape and test the mole (clever, huh? $$$). I contacted my insurance after the visit, confused and concerned as to why only one mole could be removed per visit. My insurance explained to me that I could have absolutely had all moles removed, but they only paid the doctor the maximum for the first mole removal, and less for a 2nd or 3rd mole removal. The office flat out lied to me! This was not my insurance's policy, it's their office policy to play an insurance game that only hurts the patient. Are ethics not a part of business as well?
5.0 Rating
November 21st, 2016
5.0 Rating
September 8th, 2014