Rate Now
Share Your Experience
Have you seen Dr. Farrukh Hashmi?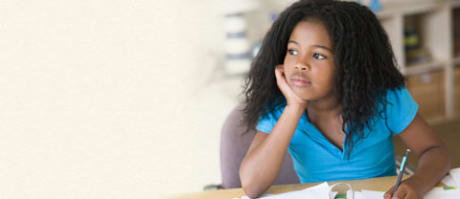 ADHD
Attention Deficit Hyperactivity Disorder (ADHD), including the different types and who gets them.
14 Ratings with 7 Comments
1.0 Rating
September 3rd, 2016
Very unhappy patient
If I could give him "0" stars I would. Dr. Hashmi acted cold and indifferent to me. I've been seeing him for over a year for medication management and have not been pleased. I don't think that he considers the chemistry balance in the brain when prescribing my medication. i think he's reckless in his prescribing practices. I have depression, he prescribed an anti-psychotic that screwed me up for a week and I only took two pills.Another time he gave me a seizure med. that's intended for epileptics, I lost 2 weeks of my life because I was so sedated I could not get out of bed. I can't trust him any more and plan on seeing some other Doctor 140 miles away if that's what it takes. My insurance says he's the only Doctor in my area that they will cover within 140 miles. DONT TRUST THIS MAN.....
1.0 Rating
February 5th, 2015
Personal experience of care from Dr. Farrukh H Hashmi M.D.
This so-called psychiatrist is cold, impersonable, and is definitely homophobic and heterosexist... He treated me cruelly in 2003, with great indifference and non-compassionate treatment...with his insistence on extra high doses of two prescriptions which caused severe adverse reactions in which I had convulsions and extremely harmful reactions. It is from this experience that I highly recommend you stear clear of this malpractice-prone egotist!!!
1.0 Rating
June 11th, 2014
Horrible excuse for a doctor
This doctor is one of the worst I've seen. He lied to me repeatedly, lied in my records about what was discussed and argued with me vigorously while misinforming me on a treatment I was interested in pursuing. Seeing this doctor was more than a waste of time, his lies and misinformation could have put my life in jeopardy had I not already done my own thorough research about the treatment I was seeking. Do not put your life or your health care in this man's hands.
2.3 Rating
June 4th, 2014
Solomiya (admin)
1.0 Rating
February 15th, 2013
DON'T SEE THIS "DOCTOR"
I arrived 10 minutes early. Waited 30 minutes before I had to ask them what the hold up was. Turns out they had me scheduled for the hour before I got there. I have to commute to get there. Then I waited another 10 minutes before he saw me. Told him about one of my meds not working and that I would like to switch. He said "that's not possible" I looked up all the research. There are multiplie other choices. Then when I tried to talk about my family history and what my possible needs are, he responded with "I'm not going to do any of that". So I asked if I could get a three month supply since I'm out of town. Again, no. His rude attitude and impersonallity had finally been enough. I told him he is definitely the wrong doctor, excused myself and proceeded to speak to the director. Needless to say I won't be going back. IF YOU HAVE A CHOICE BETWEEN DEATH AND SEEING HIM CHOOSE DEATH.HE'S NOT WORTH THE HEADACHE. Even my own family didn't like him when I brought then in to "discuss" family history.
2.3 Rating
March 3rd, 2011
Long Waits, Poor Results
Three visits to his secondary clinic, each one more than 45 minutes past the scheduled appointment time before I had to ask about my appt. Also, was directed to double my dosage of a prescription, with promise that a new prescription would be written before my next visit, as I would run out twice as fast. When I called for the new prescription, I was told that he would fax the prescription to my pharmacy. Upon arrival at the pharmacy, it had not arrived, so I waited. I received a call 30 minutes past the clinic's closing to verify my appointment in two days, and was informed that they cannot legally fax my particualr prescription, nor would they had written me one if I had walked into the clinic. Becasue of this, I have gone two days without my medication, with noticable emotional and physical upset. Appreciate the service Doc!
5.0 Rating
March 17th, 2017
4.0 Rating
December 12th, 2016
5.0 Rating
July 2nd, 2015