Rate Now
Share Your Experience
Have you seen Dr. Farshid Sadeghi-Najafabadi?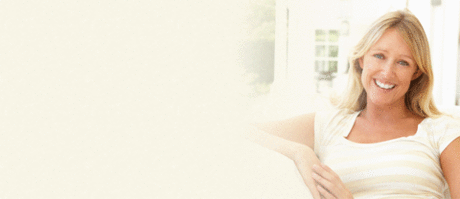 Hysterectomy
Learn about why this procedure is performed, who gets it done, and the different types of surgeries available.
54 Ratings with 22 Comments
1.0 Rating
April 16th, 2017
I don't know how many patients he needs to bill out per month to be a part of this practice, but his focus is clearly quantity not quality when it comes to his patients. Its a factory line, he claims he allows 40 minutes per patient , while his assistants book patients every 10-20 minutes. He doesn't hesitate to take a short cuts to save time. If you have multiple questions, he consistently doesn't answer them all, unless you step up and press him. I had two issues when I first saw him, explaining the extreme paid I had. He addressed the other issue with an exam and then giving me a script for antibiotic's, then said good by and never addressed the other issue. I told my wife, I guess its nothing to worry about. Wrong, a year later, it was a bigger problem.
2.0 Rating
March 13th, 2017
Dr. Sadeghi was furious when I chose to go to CTCA when my cancer returned@
Dr. Sadeghi was my urologist for a couple of years. He yelled at me over the phone when I decided to go to CTCA when my cancer returned! He also said he was better than the Drs at CTCA! Ironically, he now works for them! He also have me a treatment for bladder cancer, because he "knew by looking at the tissue it was cancer. I didn't find out until months later that the lab report came back saying it wasn't cancer! He had no intention of telling me, until I asked! Ironically, about 3yrs after, he now works at CTCA! I am a retired RN, and his behavior was unacceptable!
5.0 Rating
May 19th, 2016
5.0 Rating
November 24th, 2015
Dr Sadeghi is great at what he does. He is very knowledgeable and smart. His interest is in patient care . He gives you his full and undivided attention answers all of questions without any rush. He typically does have a wait time but who wouldn't wait for a GREAT doctor. The best care comes from the doctor everyone is willing to wait and see. The front office staff can you use some help. But everyone else is great. I highly recommend him to any family.
1.0 Rating
November 9th, 2015
gp elsewhere
2.0 Rating
October 14th, 2015
5.0 Rating
January 28th, 2015
Dr. Sadeghi is the BEST!
I come from a family of MD's and am very particular. I have been blessed to be in the care of Dr. Sadeghi. I couldn't say enough wonderful things about him.
5.0 Rating
March 23rd, 2014
5.0 Rating
September 26th, 2013
One of the best in the State!
Dr. Sadeghi thoroughly reviewed test results going back one year and was able to make informed decisions regarding mom's cancer. He assembled a top-notch surgical team and took necessary precautions. He takes his time to listen and has been instrumental with follow-up. Mom is alive today because of him. I cannot say enough good things about him.
5.0 Rating
April 24th, 2013
A doc to see and prevent your death
As a second opinion referral for serious cancer, Dr Sadeghi was NOT second in his review of my cancer and its need for immediate removal. He was very courteous and professional. He discussed the results of doing nothing and the outcome of immediate surgery. The seriousness of my situation was shared by him. He immediately ordered the hospital surgery team for 6 days after my office visit. A year later I am fine. He saved my life. We laughed together in the hospital a few days post-op. He is a great doc, especially when your life depends on it.
1.0 Rating
July 19th, 2012
would never recommend
my mother was one of his patients and the care he gave her was terrible. She had vaginal cancer and during the time she was under his care he never did a biopsy until it was too late. I don't care if her cancer was rare. Isn't a specialist supposed to be well informed? He never showed one ounce of concern. My mother just died!! I would never recommend this doctor ever!!
3.7 Rating
July 4th, 2012
Hes good just sucks on follow ups
Yes i did experience the same thing after my procedure also. I was giving a procedure to find out if i had cancer and i didnt get the results to like 6 months later no lie. He is a good doctor when you are in his presence but once you leave its like you not even living to him. He does need to follow up on his patients more i mean come on you are a doctor.