Rate Now
Share Your Experience
Have you seen Dr. Fathima Kabir?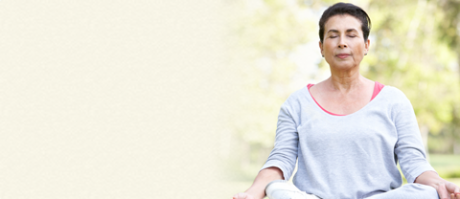 COPD
Get the facts about chronic obstructive pulmonary disease (COPD), including symptoms and complications.
30 Ratings with 17 Comments
1.0 Rating
June 3rd, 2016
Lack of communication. Very difficult to get in contact with for questions, concerns, or refills on prescriptions. This is especially frustrating when taking a very important, time-sensitive medicine. Medicine refill was cancelled due to misunderstandings about insurance and process of switching doctors, but was never notified about this cancellation. Do not return messages, have to keep calling until someone answers. Very dissatisfied with the care the staff showed for problems.
1.0 Rating
March 24th, 2014
Does Not Return Calls
I liked Dr. Kabir upon my first visit and follow up visit to get test results. However, I had extreme difficulty getting ANY responses to my phone calls. This involved side effects, new medicine not working properly, and needing different medicine. Finally, after being promised that I would be called back 3 different times that week, I called the after hours number. The doctor on call did not work at the same office but, he took time to listen and, even though he didn't know the situation, he followed up with one of my other doctors to let him know that the new medicine would not conflict with my other meds. He called in the prescription but, Dr. Kabir was suppose to call me on Monday to tell me how to wean off another medicine. It is a week later and she never called. I have NEVER left a doctor because I was unhappy. I hope this review helps others because I feel that her lack of response is dangerous.
1.0 Rating
February 12th, 2014
Don't bother
Insulting, judgmental, looked down upon general practitioners, was condescending, over all rude, uncaring and cold. One of the worst doctor experiences I have had in the last twenty years. Also do not schedule near anything else you need to do because no matter what her site says.... you will be waiting awhile.
1.0 Rating
October 24th, 2013
Horrible, UnCaring and Non-responsive.
Dont waste you time Dr. and staff are Horrible, Non-responsive and extremely UnCaring. I had fallen in my garage then went to wake imaging for XRays. I called the office 4 times telling nurse that I had fallen in my garage and hip was locking up could the Dr. please take the time and look at my recent X-rays. Well 3 weeks passed and not one response. I found another caring Dr. in the interim and waited to see if Kabir would return my calls. WELL guess what - she NEVER DID - Gee thanks allot Dr. (and I use that term lightly) for your concern and care of an existing patient. My experience says Do not use this Dr.
5.0 Rating
June 18th, 2013
I have been going to Dr. Kabir for about 1 1/2 years. I moved to NC from NY 2 years ago and had to find a new Rheumatologist. As a matter of fact she knew of my former Rheumatologist in NY. That made me feel very comfortable. Dr. Kabir takes the time to listen to me about how I have been feeling over the last 6 months. We discuss all of the medications that I am presently taking and if they are helping me. I would definately recomend her to my family and friends. Her staff has always been very friendly and courteous with me.
1.0 Rating
May 27th, 2013
Rude staff and dismissive doctor
The staff was very rude and did not care about the patients. The doctor was okay, but misdiagnosed me twice. After the first misdiagnosis, she was very dismissive of my concerns and wrote them off as due to being a college student. I am no longer a college student and I still have the same problems. I will never go back to this doctor and I will never recommend her.
5.0 Rating
August 28th, 2012
K Moeller
I first saw Dr Kabir about 5 years ago. She diagnosed me with Fibromyalgia & prescribed medications. I felt very comfortable with her & found her very competent in her profession. She took the time to listen & I felt that she truly cared about my health, Physical & mental condition. I would highly recommend her.
1.0 Rating
July 6th, 2012
Still no diagnose
I went to Dr. Kabir a few months ago for arthritis in my hand. Her nurse at the time was very professional and Dr. Kabir was kind and spent adequate time with me. However, I was ticked off because when I went for my appt. they said they didn't have all of my files that 'their office' was suppose to request so the Dr wasn't able to review my xrays prior to the visit. After the visit I immediately went and got the xrays, etc. and hand delivered them to the office. I waited a bit and called back only to find out the front desk never gave her the xrays, etc. From there it was around and around and telling me the Dr was going to call me soon and they needed addt information to the point that they finally said, 'come back in a month'. But I said the heck with it!! I wouldn't recommend this office at all.
2.3 Rating
March 5th, 2012
The staff in this office are awful. Rude, haughty, they seem to relish inconveniencing patients. I was made to wait for over fifteen minutes, then was asked--incredibly--"Do you have an appointment?" The staff are the reason I sought another doctor. I detailed the situation in a letter to Dr. Kabir but received no response. It occurs to me that perhaps the office staff intercepted the letter and she never read it.
3.7 Rating
June 27th, 2011
Dr great staff very unprofessional
i have gone to dr. Kabir for awhile now. She is very knowledgeable and helpful during visits. Her staff is the complete opposite. They seem to be very uncaring and will not return phone calls. They seem to have the attitude that patients work for them rather than the other way around. I really love Dr. Kabir but am seriously thinking of changing drs due to this issue.
1.0 Rating
February 24th, 2011
Do not waste your time with this doctor
Nearby Doctors

Dr. Fathima Kabir is similar to the following 3 Doctors near Raleigh, NC.