Rate Now
Share Your Experience
Have you seen Dr. Fawzy Salama?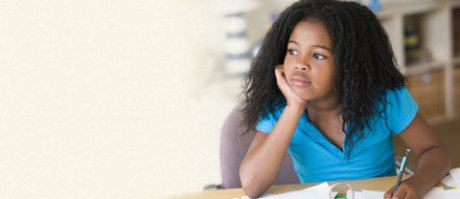 ADHD
Attention Deficit Hyperactivity Disorder (ADHD), including the different types and who gets them.
54 Ratings with 10 Comments
5.0 Rating
May 18th, 2015
Accurate Diagnosis!
Had a nerve problem for two years enduring the pain and misdiagnosis. The meds other doctors prescribed did not help. My internist recommended Dr. Salama who listened to my symptoms and immediately showed me on the computer all the info I needed regarding my condition. He gave me the proper meds which my present neurologist agrees with, and I must say he was professional, informative and always gave me a complete exam. I am so sorry he is no longer with the group. If I knew where he presently practices I would continue as his patient. I agree there was a long wait but he spent a good deal of time with each patient which I for one certainly appreciated!
5.0 Rating
March 31st, 2015
migraine sufferer
5.0 Rating
March 9th, 2015
1.0 Rating
June 4th, 2014
WORST SO-CALLED DOCTOR EVER! QUACK!
-Waited over a month for an appointment -Waited over an hour to be seen even though I arrived early for my appointment -Was immediately treated rudely, abruptly and dismissed/brushed off -Absolutely out of line- RUDE, CRUDE, DISRESPECTFUL, NASTY, FOUL SMELLING OFFICE (Like salami) -Paid no mind at all to why I was there - insisted on asking irrelevant questions and tried pushing prescriptions on me without even knowing what my reason for being there was -WORST EXPERIENCE EVER - NEVER BEEN TREATED THIS WAY IN MY LIFE -Should NOT deal with the public or have ability to write prescriptions - probably has some connection to a Pharmaceutical company - call him pill pusher not doctor -Rushed me out the door-just interested in collecting his co-payment - no help, no care, no concern involved -DESPICABLE -No class
1.0 Rating
June 4th, 2014
WARNING: Dr Fawzy Salama is a BAD Choice for a doctor!
Dr Fawzy Salama Is terrible! , He was VERY Unprofessional,Rude and he Misdiagnosed my problem entirely,As a matter of fact he never even addressed the issue I was seeing him about. VERY UNPROFESSIONAL. But,what really bothered me the most was he insulted me with a un called for comment ! Out of all the things I experienced with Dr Fawzy Salama heres a whole list: Long wait time, Totally rude,he never introduced himself,he never asked "what can I do for you?" or "what brings you here today?" , He never examined me correctly !, He asked many unrelated questions as to why I was there(example-my neck has an injury ,He wanted to prescribe anti depressants! & sleep medication ! ), a couple of times he asked the same questions more than once!(unrelated questions to my issue!(example-do you sleep ok?..are you stressed ?.. do you sleep ok???? ) I totally agree with the other people here reviews, this quack don't deserve to have a License! And he should treat people with respect & dignity. He had Bad manners. * indicates field is required What else can you tell us about your experience? Click to select ratings below
1.0 Rating
June 21st, 2013
1.0 Rating
May 8th, 2013
dump
Sat down, looked me in the face and said quote" IM NOT GOING TO BE YOUR DRUG DEALER DOCTOR" .. He didn't even go threw my records he just down talked my MRI and treated me like a drug addict because im in my mid 30's. Write some more methadone and more drugs to people doc! Just forget the ones who do need it, JOKE
3.7 Rating
October 27th, 2011
The Truth on DR.SALAMA
1.0 Rating
November 18th, 2010
drug pusher
This Doctor is looking to get patients addicted to very serious medications I left with prescription for 4 zanax DAY 2 TYPES OF PAIN MEDICATIONS THAT TOTALLED 12 PILLS MORE A DAY TOPPED BY AN HEAVY DUTY ANTI DERESSANT, I WAS ON NO MEDICATION WHEN I GOT THERE SUFFER FROM NO TYPE OF PAIN AND WAS CERTAINLY NOT DEPRESSED,MY SYMTOMS WHERE FLOATERS AND EXTREME HOT FLASHES, AFTER TAKING HIS MEDICATION I FOUND MYSELF PASSED OUT ON A FLOOR IN MY HOME.RUSHED TO THE EMERGENCY ROOM.
5.0 Rating
February 26th, 2017
5.0 Rating
February 25th, 2017