Rate Now
Share Your Experience
Have you seen Dr. Felecia Dawson?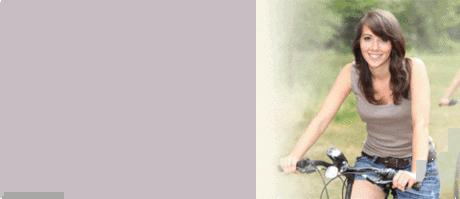 Endometriosis
Get the facts about endometriosis, including symptoms and parts of the body that may be affected.
26 Ratings with 9 Comments
1.0 Rating
March 23rd, 2017
50 Shades Of Stay Away
She will bully you and humiliate you. My experience was so bad, it could have been in a movie. She was really annoyed that I brought my medical records, which I'd thought would be helpful. So the appt began with her instructing me that I'm not allowed to speak AT ALL about my medical history... only what's happening RIGHT NOW. I made the "'mistake" of referring to a symptom I'd previously experienced, because it was relevant to my current issues - to which she replied (actually she shouted this at me): "I SAID WE ARE NOT GOING TO SPEAK ABOUT YOUR HISTORY. YOU SEEM TO HAVE A LISTENING PROBLEM." I was shocked and nearly speechless at this point. After berating and insulting me as I attempted to describe a terribly painful condition, the pelvic (and anal) exam was MUCH more uncomfortable than usual. Talk about feeling awkward and vulnerable. I received zero compassion and zero help from this doctor. Left feeling utterly violated.
5.0 Rating
March 10th, 2015
Atlanta's Finest
Dr. Dawson has been my OB GYN for over 20 years and she is truly an expert in her field, she is a very knowledgeable and helpful professional because of her teachings I learned how to care for my mind, body and spirit, literally, and in her words. Now at 43 years old, I rarely have to see any doctor other than preventative care.
1.0 Rating
February 1st, 2014
Former patient
It's been 7 years since this doctor delivered my first son. In search of a general practitioner with some holistic credentials I thought of Dr.Dawson and long story short have been led to post this review. Please do not ever go to this doctor or be manipulated by her "holistic wise-woman" approach. She is far from what a traditional or holistic doctor should be. My first pregnancy was absolutely the worst experience ever. I was rushed into a cesarean section without being given an opportunity to even think about having a choice in this. I was literally pushing my son out as I was getting injected with all kinds of morphene in order to get the surgery. She was brutally cold. I realized this even more so when I was blessed with a true healer for my second pregnancy. If in search of a wonderful midwife who understands and appreciates both western and non-western medicine look up Intown Midwivery. Their integrity and understanding is truly rare to find in the medical world where everything is about a dollar. All in all, please consider your mind, body, and spirit when entrusting your health with this doctor.
1.0 Rating
October 23rd, 2013
This so called Dr is very rude and lack the intergrity of what a Dr, suppose to have. She has this CULT like way about her where she expects everyone to eat and take care of their bodies the way she thinks they should. She think because people eat natural or go holistic that they are better than or will live longer than others who choose not to live that particular lifestyle. Last time i went to her, she made me feel like i was less than human and she didnt even seemed concern about my situation. I walked out of her office feeling hopeless and alone. This woman need to relinquish her degree over and stop practicing because she is the scum of the earth and if you dont believe me, just visit her. She has her staff acting just like her uncaring and all about money. I didnt want to give her 1 star, but its required.
1.0 Rating
September 30th, 2013
Terrible Doctor
She and her staff are extremely rude and nickel and dime you. They are unprofessional. Dr. Dawson misdiagnosed me with a condition and even made me sign up for a surgery that literally could've ruined my chances for childbirth. After getting a second opinion from another doctor who strongly recommended that I not go through with the surgery, they charged me $100 which they refused to waive for canceling it three weeks in advance. Stay away from these people!.
5.0 Rating
March 19th, 2013
1.0 Rating
February 8th, 2011
JustWantGoodHelp
I was referred to this office by a friend who knew I was looking for a holistic gyn. This is an unfortunate draw for those who need quality care and have issues that require more attention from her. However, other, more healthy women may benefit from her prevention tips. Her bedside manners lack - seriously! I read positive reviews of her past - don't know what happened, but she may need mending to get back to that.On my first visit, she made me feel that she didn't want to touch me by her facial expressions. I know she's been in the business a long time and has seen it/them all but the personal touch is missing. Her callous demeanor prevents women who need her expertise from getting extensive gyn care. I hope it's not that she's overwhelmed by the "Ob" portion of her title and spending less time rebuilding others.
1.0 Rating
May 8th, 2010
yuck
4.0 Rating
October 16th, 2016
5.0 Rating
August 21st, 2016
3.0 Rating
July 26th, 2016
Nearby Doctors

Dr. Felecia Dawson is similar to the following 3 Doctors near Atlanta, GA.