Rate Now
Share Your Experience
Have you seen Dr. Felicia Jacob?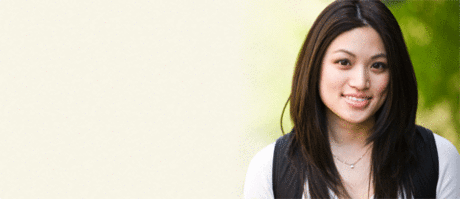 Birth Control
Get the facts about birth control so you can decide which type is right for you.
32 Ratings with 15 Comments
5.0 Rating
February 15th, 2016
I really like Dr. Jacob. She always has time to talk to me and explain what she is doing and why she is doing it. Never had an issue with her at all. But her front staff is AWFUL!! Since her office moved new faces have appeared, a lot for the better. But the one that is at the front desk when you come into the office is a pip! She is rude and just down right mean! I have heard her yell at patients about matters that need not be discussed in a waiting room! Ever heard of HIPPA violations? Only real complaint I have is , I had an appointment for my yearly check up scheduled in August, got a phone call and was told the appt. needed to be changed because Dr. Jacob would be out of town that week. I said no problem. The soonest my new appt. could be set for was DECEMBER! That was nearly 4 months later! As I said I like Dr. Jacob, but sometimes I want to rethink this practice.
5.0 Rating
September 9th, 2015
1.0 Rating
April 24th, 2014
Solid C-
Doc is fine. Front desk person is rude and unprofessional. But don't try to get in to see the dr. on short notice, won't happen. Wish there were a zero for the stars.
5.0 Rating
April 8th, 2013
THE BEST DOCTOR EVER
DR JACOBS IS THE BEST DOCTOR IN THE WORLD
1.0 Rating
February 6th, 2013
not my best choice
I called to speak to the Doctor in regards to a medication issue that had been prescribed to my wife which had caused her to physically pass out within a half hour of taking and causing severe nausea and vomiting. As the husband I called this doctors office and attempted to explain to whoever answered the phone. When I told them that the medication was for my wifes Fibromyalgia which is one of the health issues that this office has been treating my wife for for years I was told by the person in the office that my wife had been prescribed the medication for restless leg syndrome (??????), I informed this person my wife does not have restless leg syndrome I was then told that the last appointment that my wife saw the doctor for was for restless leg syndrome not fibromyalgia. I asked the woman to check the records and confirm that she had my wifes file at this point the person at the office become rather rude and I politely informed them that someone "needs to get their head out of their bottom" as this was not the first time that wrong information medication and treatments had been documented. Follow up 5 months later my wife made an appointment and arrived and was rudely told in front of a waiting room full of people and a drug rep that she had called and cursed and yelled at an office staff member and that my wife had transfered care out of their office. My wife had no idea what was going on and broke down crying to me out in the car. I proceeded to go into the office and was politely told that my wife had been the person who had called 5 months earlier I explained to the women that it had been me who had called and no vulgar language was used on my end, I was told it was written there fore that is what had happened, and my wife was no longer a patient (blessing in disguise ?). Final note on subject this office can't even transcribe a phone call correctly let alone medical information and medical history, so patient beware.
5.0 Rating
October 16th, 2012
5.0 Rating
June 21st, 2012
Good Doctor
2.3 Rating
August 13th, 2011
Dr Jacobs is a good doctor, however as others have mentioned-you are only as good as your office. Office workers are DEFINITELY not patient friendly and are horrible at relaying questions for doctor. I like the doctor, but am going to find a new one dur to rudeness of office staff-not nurse, but staff.
1.0 Rating
June 15th, 2011
You get what you get and you do get upset
1.0 Rating
May 10th, 2011
The incompetent doctor who doesn't seem to care!
I wanna see my doctor Jacobs a few weeks back. I thought the office visit went fairly well and was scheduled for a follow up visit after some tests were to be done. The doctor cancelled my appointment due to leaving town. I was told to wait another 2 weeks for an appointment. While waiting for my rescheduled appointment I was in severe pain from my gout so I called the office to ask the doctor a simple question. I needed the prescription that I was waiting for to get my relief and could not wait another 2 weeks. In their incompetence they called in a prescription for Augmentin an antibiotic which will in no way help gout. When I dared to call back and complain and question the incompetence I was told not to come back. I would never recommend this doctor.
5.0 Rating
November 10th, 2010
5.0 Rating
March 31st, 2010