Vitals cannot verify whether or not this professional is currently practicing. We recommend that you attempt to contact the provider to verify their status. Please email us at support@vitals.com if you have any additional information.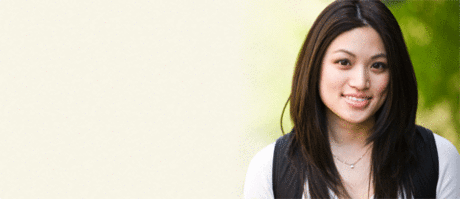 Birth Control
Get the facts about birth control so you can decide which type is right for you.
23 Ratings with 11 Comments
4.0 Rating
October 11th, 2016
1.0 Rating
August 24th, 2016
Now out of Business
1.0 Rating
July 23rd, 2016
Rotten doctor
1.0 Rating
May 23rd, 2016
Bad experience
1.0 Rating
May 20th, 2016
I hope this is read by Dr Lewis. I called to see if I could get in office late today because I wasn't feeling well & thought I needed something more than over the counter meds. As usual I got the answering service & left a message. Then I called back cause I hadn't heard & got the answering service again & was told they sent message to dr Lewis. At 4:00 I called & explained that I needed to see her before the weekend & was ask to hold. Lady came back & said they just found out that they no longer provide service for dr Lewis. So all this time I have been waiting. I am not very happy. For over a year she has not had steady office help. She works the practice alone. No office help. I tried to give her the benefit of the doubt but for over a year like this is enough. Never can get her office & now can't even get an answering service. I hate to change dr's & start all over , but what choice do I have. Sorry dr Lewis, your a nice person but the service from the office stinks.
1.0 Rating
April 19th, 2016
Been calling for over a week now... just get the after hours message... called the answering service... no call back.... send email... no response....
2.0 Rating
January 30th, 2016
The good and the bad
I have been a patient of hers for sometime now. When I first started going to her she had two office employees, then went to one employee who was over worked. Next thing I noticed every time I went there, a new person was at the front desk. As a doctor she has her good points and her bad points. Now days labs may or may not be drawn properly. Some lab samples never make it to the labs and have to be redrawn again. In the beginning each patient was given a copy of their lab results without having to ask for them. Now days, she cannot find the lab results in the computer without spending half of the visit looking for them. Now days the patients do not get copies of their labs. She is good with her diagnostics; however, getting prescription refills and/or paperwork completed is another thing. At the present time I am waiting on a prescription for diabetic strips to check my glucose levels. She had submitted the prescription; however, for the wrong strips. Pharmacy sent a request over a week ago and still has not been corrected. The first of the year rolled around I had changed insurance companies, so changes needed to be made for my refills. When my prescriptions were renewed with the new mail order pharmacy, only half were transferred over. I have been unable to get them added to the new mail order pharmacy. It took two visits to her office before the new mail order pharmacy was set up properly and I ran out of my medications in the meantime. The first time she set it up with the wrong mail order pharmacy. I feel if she would get good office help and have someone organize her office it would run smoothly. As it is, either the phones now go to an answering service or you get a recording that the office is closed, yet it should be open. If you want anything you have to physically go out there, hope you can grab her attention as she is now working alone with no help. She cannot continue running an office with no help and no organization. As it stands at the present moment, I am currently looking for a new internist if things don't change quickly. If they don't change, I expect to go out there and find the doors locked and no one there. I tried calling yesterday, Friday and all I got was an answering machine with no way to leave a message. This is not how to run a practice. When I first started going to see her, her office was always full of patients; now days there might be one, or none. If anyone is there, they are there trying to get some paperwork completed or copies of something that was to have been sent to other physicians. Now that she is working alone, the cleanliness of the office is also not as it should be. Trash cans full, floors not cleaned, etc. She cannot do it all and it shows from the paperwork not being completed down to the housekeeping not being done. Yes, she can be a good doc, but she really needs good help and organization. I am sorry I cannot give her a 5 star review. She is a very likable and knowledgeable person. She has always taken time to answer questions. If she would get organized and have a competent staff I would continue going to her. But as it stands now, I am looking for a new doctor. It has gone from very good, to bad to worse because of no competent staff.
1.0 Rating
January 8th, 2016
Can anything be handled correctly
I have Dr Lewis twice and both times I have been let down. The first time I had to return so they could draw specimens again because they didn't do the job correctly the first time. The second time that I seen Dr Lewis I couldn't get her office to send the results to my surgeon. After the surgeon's office and I had called several times, I had to go to Sr Lewis' office in person and wait on her to see me again. I will not be back at this office ever.
5.0 Rating
June 14th, 2011
I WAS AT MY END!
I can not say enough about Dr. Felicia Lewis after going from doctor to doctor and having misdiagnosis after misdiagnosis I was frustrated and at my wits end I knew that i didnt feel well but didnt know why I found Dr.Lewis she was very detailed and determined to get to the cause and a diagnosis (the correct diagnosis) long story short she saved my life. She is very caring and extremely knowledgeable and takes her time with you during your visit to insure that your healthcare needs are met.
Nearby Doctors

Dr. Felicia Lewis is similar to the following 3 Doctors near Ennis, TX.