Rate Now
Share Your Experience
Have you seen Dr. Ferial Abood?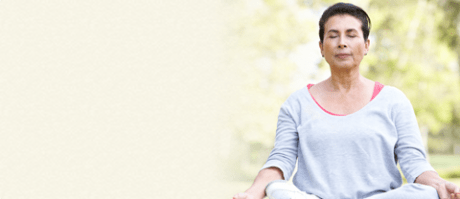 COPD
Get the facts about chronic obstructive pulmonary disease (COPD), including symptoms and complications.
30 Ratings with 11 Comments
5.0 Rating
March 4th, 2016
Recommend
3.7 Rating
June 21st, 2012
worth the wait
3.7 Rating
May 15th, 2011
Martinez
2.3 Rating
April 13th, 2011
Undisclosed Patient
2.3 Rating
February 9th, 2011
Patient
I guess this Physician does try, I had seen her one time and was surprised with the long wait.Another Physician had thought she would be a good physician to make a patient Dr relationship with, however she is rather more like convintional Dr's that are not as open minded.It also took hours in the office to wait, however it was very busy.she may be a good Dr for some and not others just as any other Physician she is a typicial General Internist who is not as open minded as some more modernized Dr's.The Dr does try..
1.0 Rating
November 4th, 2010
Dr Kimmel
I referred a patient to this Physician hoping that she may know how to treat the patient with her extra training on HRT.The Physician ignored what the patient had been sent for even though a letter had been provided to treat only specific conditions.I wanted to see if this Physician would assist the patient with his problems and issues, however the Dr went way off topic and ordered tests that a conventional Physician would order who knows little or nothing about HRT in males.This is a very young male and suffered Chronic Orchitis when resulted in conditions that need to be treated.I understand my former patient waited for an a good 4 hours in her office.I advised my former patient that he needed to find another Physician as this one did not sound to meet his needs.When he requested his medical record that was also denied which is unacceptable to the Hippa guidelines, this is an MD who is an internist, so no reason should the Physician or the office have denied such records.This Physician is very unorganized and has been sanctioned by the state of NM for not keeping record of her hours, she knew she was in the wrong, she had no reason to retain an attorney either.This Physician came From Jordan then she went on to Oakland for her residency in Internal Medicne and also did a fellowship for cardiology.She has had extensive training and is a member of the A4M as well as another Physician who practices with her.It is quite a waste when you try to work with a Dr who does not want to treat the patients conditions for which he had gone for.Also when I called the office staff even the insurance they claim not to provide medical records to the patient.As far as I am concerned as an MD this patients Medical Records from this Physician go in the paper shredder, he should not have waited as long as he did in the first place.This Physician should have treated this patient and assisted him wit HRT knowing he has been on it for years, also his Family Dr thought at one time it would be helpful to see this Physician for his Musculoskeletal issues, however she did not even read the records to know what he was being seen for.I advised the patient to file a complaint with the insurance company in the event she try's to collect money for this visit.I did not turn this Physician into the medical board for providing the patient with such poor level of service as well as ignoring the letter from me to provide the patient with HRT as he needed a Physician closer to home.She is a great Dr however it sounds like if she is treating elder adults, colds, cuts, burns scrapes, cardiovascular problems.However as far as treating male patients who have had hormone issues in starting in the teens to early 20's makes it very difficult.It is as if the Physician had read she would have known why he was seeing this Dr.Dr Abood I fear for her medical soul if she does not improve her practice.I would never send a former patient to this Physician ever again.He had rather Fly out of state to see his regular Physician than go see her.After seeing the lab requisition she had provided to him that was way off scope to his former treatment.I should have just had the patient find a regular Family Physician in the area.To my shame I sent a much needy patient to a Dr that had no clue what the patient needed and did not like that he had pimples on his face which was a result of the type of work he does.He just had a very good lab requisition from his current Physician the prior month as I will repeat he had even told her that he had just had lab work done.I let the patient know he did not need to do the lab requisition at this time as he had just done it, perhaps in about 6 months to a year it may be helpful, however I do not see any reason for ordering tests that had just been ordered and she had no medical necessary reason to do this if she had read the patients chart and the additional records that he had brought with him.Anyway she be be a great Physician I will say again for other conditions however would not meet my former patients needs.I will get off my soapbox and wash my hands of this.Just because of her extensive traing and education she still had the traditional American brainwashed Physician mind who looks to not go off of how the patient feels, but just numbers for the long and the short of it.Good luck Dr abood
2.3 Rating
October 11th, 2010
we were hoping to expect a better Dr considering all of her training, however she is not as good as expected, it was a excess wait trying to get into see this Physician.This Dr practices more like an old School traditional Physician.She has taken some training that should allow her to be more knowledgable than the average Dr.It is also very complex to try and get an Appt with this Dr, it took around 3+ months for them to even call back to schedule an appt.
1.0 Rating
August 31st, 2010
This office is very difficult to try and get into, also the staff is not very professional with myself or family members.One min she took my insurance the next she did not.I was very unahppy with the service that the office provided as well as the medical services rendered at this location.This is about the worst Physicians office I have ever seen.
1.0 Rating
August 13th, 2008
3.0 Rating
December 31st, 2016
Nearby Doctors

Dr. Ferial Abood is similar to the following 3 Doctors near Alamogordo, NM.

Dr. Stefan Korec

Hematology and Oncology, Internal Medicine, Medical Oncology, Hematology

Alamogordo, NM 0.01 mi