Rate Now
Share Your Experience
Have you seen Dr. Fermin Stewart?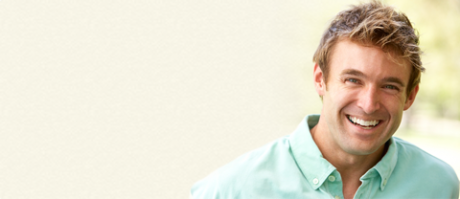 Seasonal Allergies
Get the facts about seasonal allergies, including the different types, symptoms, and doctors who treat it.
Quality Rating
Highly Satisfied
46 Ratings with 20 Comments
1.0 Rating
September 19th, 2017
Awful
This was the worst experience I have had at a doctor and it left me in tears. I kept getting very painful sore throats only when I had a cold, so I went and saw him. He didn't even get a background, just started talking about how the stomach was like a blender, etc. His answer to my 3 painful sore throats in the last year was to stop eating dinner and only have it for special occasions. Also, I was pregnant(2nd) and he told me that some women use it as an excuse to eat whatever they want.
1.0 Rating
August 11th, 2016
Insensible Personnel
Basically I had a good experience with Dr. Stewart. The reason for my rating is becase 2 weeks after my visit, I called the office to talk to the doctor. My call was attended by a lady named Christine. I mentioned to her I wanted to talk to the doctor because I thought I may have something else, different from its diagnose. Without asking how I feel, and what my case was about, Christine said the doctor will not change his diagnose, and suggested I may go for a second opinion. I tried a couple of time to explain to her what I meant, but basically she never allows me to talk and finish my statement. She was nasty, arrogant, and sarcastic. I begged her several times to let me speak, but she insisted on giving his opinion without considering mine. He was insensible.
5.0 Rating
September 9th, 2015
Two Thumbs Up So Far!
1.0 Rating
June 22nd, 2015
Unbelievable
I have been having vertigo for 7 weeks now, and issues with my ear. I was hoping to get some answers with this doctor. Instead, I got a condescending attitude, and instead of listening to what has been going on, immediately, before even examining me, told me my problem was from reflux and that I should stop eating dinner (I was amused and incredulous to see he has been telling people this for quite some time in these reviews). When he finally went to examine my ears, he said, "Well, lets see how much damage you have done.". He has NO compassion, and made me feel humiliated and acted like I brought this on intentionally. His attitude was VERY judgmental. I also saw several certificates stating he has been trained in liposuction...not sure why an ENT would do lipo, except to make more money. I would not recommend this doctor.
1.0 Rating
June 18th, 2015
Rude
3.7 Rating
February 12th, 2015
Rude office staff
5.0 Rating
January 10th, 2015
One of the best doctors around.
5.0 Rating
January 5th, 2015
2.3 Rating
December 19th, 2014
Maybe I was catching things on a bad day. The wait time was 2+ hrs, the experience with the doctor felt rushed and pressured, and I did not really feel like I was getting all of the information I needed to make a good decision. I decided it was best to take my ear issues elsewhere, and I can say that I now have a very positive experience to rate this against.
1.0 Rating
June 27th, 2012
Won't return my phone call after I left message I was in pain
I visited this doctor and waited over 1 hour my first visit. He prescribed a cat scan and I went. Diagnosed with sinusitis and inflamation in all sinus areas. I was experiencing vertigo when I tilted my head. He put me on a medicine that is $119.00 for a small bottle of nasal spray. Days later the medicine is not helping and now I have extreme vertigo and can't walk it's so bad. I called and nearly 24 hours later have not been given a call back. I would not recommend this man to anyone. He has a slight attitude and is a little cocky.
5.0 Rating
July 26th, 2011