Rate Now
Share Your Experience
Have you seen Dr. Firas Bridges?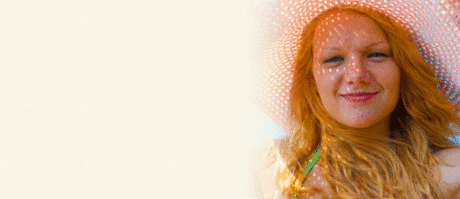 Skin Cancer
Get the facts about skin cancer, including the different types and symptoms.
35 Ratings with 18 Comments
5.0 Rating
April 11th, 2017
DR. FIRAS H.: PHENOMENAL SURGEON AND HUMAN BEING
The good doctor saved my life. At seventeen I weighed 94 lbs. At my high school senior masquerade ball I was chosen the prettiest senior. But life wasn't what I wanted and I lost control. When I met Dr. Firas I was 265 lbs. In less than a year I was down to 149, but anemic. I went to a doctor who gave me so many vitamins I gained 40 lbs. Please help me.
1.0 Rating
December 15th, 2016
Terrible
5.0 Rating
May 19th, 2015
5.0 Rating
July 28th, 2014
Great man
5.0 Rating
April 30th, 2014
Nurse
Dr Hamdi changed my life for ever. I use to weigh 387 lb. I had gastric bypass and I lost 205 lb. I love Dr Hamdi he is a great dr. He is always there for me. I never had to call more than once and I will get him on the phone. When I go to support group everybody there loves him. He changed a lot of people lives. His a great man. One of his pts told us how he saved her life when she came to the emergency room. She had a lap band put in by anther surgeon. He was called because she had nausea and vomiting and her surgeon told her to go home she has no problem. But DR Hamdi told that she have a slippage and she need to have an operation or her stomach will die. And sure enough he was right and he removed her band. Dr Hamdi I want to tell u that u have a great bed Side manor .
1.0 Rating
March 21st, 2014
I strongly do NOT reccomend
As a health care professional myself after my visit with Dr. Hamdi for a bariatric surgery consultation I felt he made me evry uncomfortable and all I could say is I felt violated/uncomfortable and did not have a good feeling. I also felt he was very condescending and acting flirtacious instead of serious. i will not be going back.
Doctor's Response
I have never seen this person or treated her.
5.0 Rating
February 5th, 2014
Great doctor
He is a great man I love him. He has never been arrested and he never been convicted . I love this surgeon and whoever write bad things about him stop because you are hurting other pts .
5.0 Rating
November 27th, 2013
Great Doctor
5.0 Rating
November 13th, 2013
Changed my World
I went through 4 months of preparation. It sure if which surgery todo. I never felt he pushed me in any direction. I did extensive research ands decided the bypass was right for me. I had a difficult times shushing after the surgery and felt I may have regretted it. Him and His staff were so supportive and helped me . They worked with my other doctors to make sure we were all in the same page as far as procedure and treatment. He was very knowledgeable with any questions I had. Helpful. Concerned. Took time to deal with my concerns. It wasn't a get in, get out like most crystal run doctors are. I had questions about a Taking other medical steps and he led me to the right doctors. I'm very disappointed he has left Crustal Run. It's hard to trust another doctor with such a life changing move. He definitely helped me find myself again through this surgery and I am ever so grateful. I am more healthy than I've ever been in my life. All my vitals are NormAl. That's never happened to me. I'm off all my meds and only take vitamins. I feel great. I have my life back. Thank you
5.0 Rating
October 29th, 2013
Worlds Best Gastric Sleeve DR!!!
From the very beginning doctor Hamdi let me no i was in the right hands with him. I had a gastric sleeve done 7/8/13 and to date 10/28/13 I've lost 90pds. There was never a question he or his staff couldn't answer. I'd recommend him to anyone who is thinking of having this surgery done. Thank you doctor Hamdi for changing my life.
5.0 Rating
October 27th, 2013
5.0 Rating
October 11th, 2013
Settlement does not mean guilty...
I only met Dr. Hamdi once, he has since left Crystal Run abruptly, I don't know why. But coming from a legal angle, people DO receive settlements even when the other party is not guilty...doctors will settle to avoid litigation, bad publicity, its cheaper to pay out in the beginning then to go through litigation which costs money and then trial..more money, then settlement..more money and then malpractice insurance rates go up..more money.. and just because a person might make a bad decision personally/morally, does NOT mean they are a bad person/surgeon..and we don't know the whole story..we've all made bad choices, typically no one finds out about them..imagine your embarrassment if the world found out about everything you said or have done that you're not so proud of..don't be so quick to judge people, unless of course you're perfect..and I'm doubting that...seriously... ;~)