Rate Now
Share Your Experience
Have you seen Dr. Floyd Odom?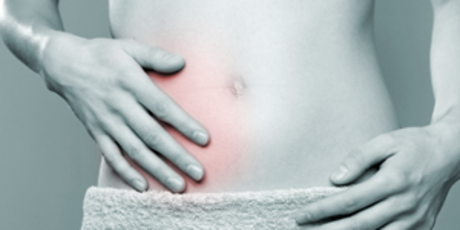 IBS
Get the facts about Irritable Bowel Syndrome (IBS), including symptoms, what exacerbates it, and doctors and specialists who treat it.
25 Ratings with 6 Comments
1.0 Rating
January 22nd, 2014
I went scheduled an appointment and they saw me right away. I first met with Dr. Odom in his office to discuss my symptoms that had been occurring for several months. I shared my concerns and fears of what I knew about rectal bleeding. He was very personable so I was relieved that I had found a doctor who could clear this up for me. (My PCP was very concerned about my bleeding and recommended a colonoscopy). He said there was no reason to rush into a colonoscopy. I went into the exam room and began cold sweats. The table is very odd and you lay flat on your stomach and it hoists your buttocks up. His nurse was very kind and supportive. Anyway, after the exam he told me that it he didn't see anything that concerned him. I went home. My husband wasn't sold as I continued to have more bleeding. After about a month, I called Dr. Odom and his friendly staff got me in right away. He examined me and again I began to cold sweat. He assured me there was nothing to worry about. Never really offered me a reason for the bleeding but said maybe a hemorrhoid. Since I never had hemorrhoids, I accept it and moved on. Okay, an internal hemorrhoid, I can deal with that...... I left and continued to bleed. I called Dr. Odom's office after about another month of heavy bleeding and he again said there was nothing to worry about. I asked him about a colonoscopy and he said it wasn't necessary. I continued to bleed and went for my yearly woman's exam. My OB/GYN did not like what I had told him and gave me the name of a doctor to schedule an appointment with immediately. I went to the appointment within 2 weeks met the doctor and he immediately scheduled a colonoscopy. He said bleeding from the rectum with no signs of hemorrhoids is a red flag. I was terrified. Needless to say they removed a 4 cm polyp and a 1 cm polyp from my colon. If I had waited much longer, I may not be typing this. As much as I liked Dr. Odom and trusted him, he let me down.
1.0 Rating
November 4th, 2012
Don't see this doctor for hemmorhoids
This doctor spent a total of about 4 minutes with me. He asked me nothing about my history of hemmorhoids, how long I have had them, how often they flared up, if they have been typically smaller or larger and he told me nothing of the causes, ways to prevent, different treatment options, nothing. He told me I had hemmorhoids and the only way to get rid of them was with surgery and it would be very painful. When I specifically asked him about other treatments I had heard of he said none of them worked. He then sent me off to review my insurance coverage and scehdule my surgery with someone on his staff. I have a relatively mild case of hemmorhoids that was flaring up at the time I saw him. He offered me no alternatives for medicines that could relieve my symptoms or less invasive, less costly procedures. But then, he is a surgeon and that's how he makes his money. A huge waste of my $60 copay.
5.0 Rating
March 23rd, 2011
5.0 Rating
February 3rd, 2011
5.0 Rating
May 11th, 2009
my family has used this doctor satisfactory
5.0 Rating
April 20th, 2017
5.0 Rating
April 20th, 2017
5.0 Rating
April 20th, 2017
5.0 Rating
June 17th, 2016
5.0 Rating
May 11th, 2016
4.0 Rating
March 30th, 2016
Nearby Doctors

Dr. Floyd Odom is similar to the following 3 Doctors near Dallas, TX.