Rate Now
Share Your Experience
Have you seen Dr. Francis Clark?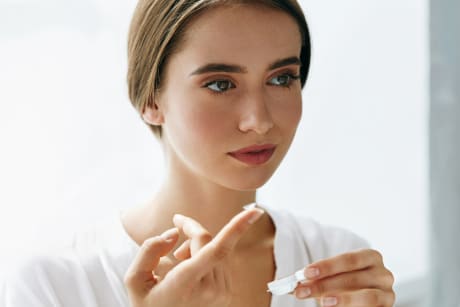 Contact Lens Care
A complete overview of what you need to know about your contact lenses.
Quality Rating
Highly Satisfied
469 Ratings with 372 Comments
5.0 Rating
September 16th, 2017
Imagine my surprise when I find after an exam by Dr Clark that I don't need cataract surgery. I had just seen a local ophthalmologist a month previous who not only led me believe it was imperative, but I needed to spend thousands of additional personal money as I was a unique case and it would be safer. Not happy with the 1st surgeon. Will spread the good word on Dr Clark.
5.0 Rating
September 8th, 2017
This kind caring physician saw me in the middle of the evening when I was having severe eye pain Fortunately my sister is a patient of his and gave me his number after my own physician told me to wait till morning I will be forever grateful and I am reassured that there are still physicians like Dr. Clark in. Practice
5.0 Rating
September 3rd, 2017
He always gives me the bestest of care for over 20 years. Saw me through strokes, eye pain, glaucomi, and finalyy cataract surgery. I now see the bestest I have evar seen. He treats me very wel and makes me very happy.
5.0 Rating
September 2nd, 2017
5.0 Rating
September 1st, 2017
5.0 Rating
September 1st, 2017
I want to agnowledge and sing the praises of Dr Clark who has patiently and professionally given my husband with a brain injury the kindest best care over the last 15 years, He always treats him as a person and includes him in the discussions and treatment plan. This is not seen with any other doctors, anywhere. Others could learn from Dr Clark bedside skills.
5.0 Rating
August 31st, 2017
Dr Clark and his staff truly understand the meaning of kind dedicated medical care. This is the best I have even been treated by a medical practice.
5.0 Rating
August 28th, 2017
Dr. Clark is all around excellent. He exceeded all of my expectations. He was very thorough in every aspect of the procedure, from the initial evaluation through the surgery and recovery period. He patiently explained everything in detail and completely answered all of my questions. I would recommend anyone who have eye needs to schedule an appointment with Dr. Clark.
5.0 Rating
August 27th, 2017
Here it is a Sunday afternoon and I just received a follow up phone call from my new eye Doctor, Francis Clark. He inherited me and my eye problem from a goof up by a previous surgeon. His new treatment is working well. I so appreciate this doctor and his unheralded dedication.
5.0 Rating
August 22nd, 2017
Dr Clark is extremely knowledgeable as well as very patient. I have had several eye doctors refuse to answer my questions, one even walking out of the exam room without answering my question. Finally, with Dr Clark I have found one who actively listens to me, with the result that my eye problems are now fixed.
5.0 Rating
August 20th, 2017
Just an all around great doctor and person. He called me on a Sunday afternoon just to make sure I was improving.
5.0 Rating
August 19th, 2017
I am not one to write reviews but this doctor deserves to be recognized. My ophtomlogist confirmed my suspicions that I needed my lens removed for my nasty cataracts had hardened. Next thing I knew he turned into a car salesman, barely examining my eye but spinning my head with all sorts of "packages". And I liked this doc for the last 10 yrs of seeing him. I was recommended to DR Clark by my pastor and friends. Bottom line: I only need the lense covered by my insurance.