Rate Now
Share Your Experience
Have you seen Dr. Francis Pecoraro?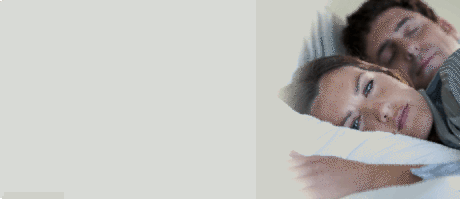 Insomnia
Get the facts about insomnia, including the different types, who gets it, and what causes it.
62 Ratings with 19 Comments
1.0 Rating
September 12th, 2017
Rude an needs a reality check
Rude, rude jerk. I have been under this doctors care for the last couple of years an after seeing his PA's I felt I needed to see the doctor that is supposed to be seeing me an he knew nothing of my file an told me to shut up an after i told him that he was going to listen to me he grabbed his stuff an stormed out an than cut my meds I have so many issues with this place an I am not going to sit back an be quiet this place an these doctors have wasted 3 years of my life an well we as patients do HAVE rights especially when your doing things properly as n not in violation of thier "contracts" they make it all about those evil pills an not about your overall care an the wait times are horrible horrible the staff is rude an they have been bought out 3 times in the last couple years an the PA's don't stay long...hmm makes you think, why??
1.0 Rating
February 20th, 2017
Stay Away!
5.0 Rating
December 22nd, 2016
Excellent compassionate doctor
Dr Pecoraro has injected my back twice and yesterday he was kind enough to fit me in to his overbooked schedule. It was the end of the day and I was in agony. He was wonderful, gentle and kind. He is not only very skilled but very compassionate. It's four days before Christmas and this is the best Christmas present ever. Very grateful. Thank you!!
5.0 Rating
December 22nd, 2016
My Hero!
Dr. P treats me with respect, compassion, and professionalism. His applied knowledge has provided me with ongoing relief to the chronic pain I developed following a Spinal Injury. His care allows me to continue working towards a full recovery, even when my determination pushes my limitations. Truly a Godsend!
1.0 Rating
November 16th, 2016
I am a 71 year- old male who has been physically injured, due to the injections administered to me by Dr. Pecoraro for back pain. Prior to the injections, I was a healthy male with minimal limitations in my daily physical activities. After the injections, the area became inflamed and infected. I currently have nerve damage, unsteady gait, walk with a limp and have frequent leg spasms. Upon trying to follow up with Dr. Pecoraro, I received a letter saying he no longer wanted to see me. Besides his malpractice and mistreatment of his patients, he hides from his victims. BEWARE.
4.0 Rating
May 27th, 2015
Pleasantly Surprised
Today was my first time to see this Dr. Until now I had only seen his PA. I had to reschedule due to the office accidentally scheduling me on a holiday. That was not an issue, things happen. In any case, when I rescheduled I was told I would need to see Dr. Pecoraro. I checked his reviews, which did not read many positive entries, so I was quite concerned. Cutting to the chase, I must say my visit was pleasant. He does seem very busy but considering they were 2 hours behind, it is quite understandable. His demeanor was stern, to the point with time as a clear factor, what you would expect from a Dr faced with a daily flood of patients, patients that abuse medical treatment and those who actually need pain relief and the need to weed through such madness. He listened, asked relevant questions and did a good check on me and my function being that it was my first visit with him. My current medication treatment was continued and new less medicated options were suggested for more invasive treatment for the near future. I learned of some new options for my treatment and left the office without some major incident, so all in all, this was a great visit. My suggestion to anyone coming in to see Pecoraro, be respectful, don't whine and give a sob story, just tell him what you are having trouble with. Be clear about your issues.
1.0 Rating
March 24th, 2015
5.0 Rating
March 6th, 2015
Best Doctor I've Ever Had
2.3 Rating
November 19th, 2014
Not a Fan
5.0 Rating
August 30th, 2014
Where Did These Negative Reviews Come From?
After reading these reviews prior to my procedure, I was prepared for a rude, arrogant, "get it done and over" doctor and an unpleasant experience all around. NOTHING COULD BE FURTHER FROM THE TRUTH! To begin with, I arrived five minutes ahead of my appointment time at Ortho Wilmington, was greeted warmly by the staff and taken right at my appointment time. I chose to not meet with Dr. Pecoraro. prior to my procedure. Since I had been referred by my Orthopedic Surgeon with specific instructions from him, I felt it not necessary to meet with someone I was predisposed not to like much. Upon entering the room, he introduced himself and got right to work. I was getting a cortisone epidural in my spine, and I admit to being a little uptight about the whole deal. While undergoing the procedure, I had a vasovagal episode where my blood pressure suddenly dropped and I was in danger of passing out. Dr. Pecoraro and his assistant Lauren immediately responded to my distress and kept me calm and reassured through the last few minutes of the procedure, then quickly addressed the low blood pressure issue. This was not my first experience with vasovagal syncope, but Dr. Pecoraro was the first doctor to take the time to explain to me what happened and why. Contrary to the low ratings and complaints that I read on this site, I would rate Dr. Pecoraro and his assistant Lauren higher than a four-star if I could. They were both so efficient and at the same time so genuinely caring. I realize it often takes several shots to relieve pain like I have; and although I truly hope I don't need another one, I know that if I do, I will be better prepared to handle my tendency for vasovagal episodes and I can depend on Dr. Pecoraro and Lauren to get me through again if needed. THEY ARE A WONDERFUL TEAM!!!