Rate Now
Share Your Experience
Have you seen Dr. Francisco Barrera?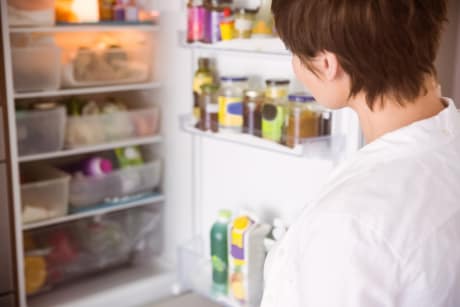 Binge Eating Disorder
Get the facts about binge eating disorder, including symptoms, causes and related conditions.
38 Ratings with 14 Comments
5.0 Rating
March 2nd, 2017
Great Physician
5.0 Rating
November 10th, 2015
If you want a good and caring doctor....you found him.
Dr. Barrera may run late for your appointment but it's because he takes time to listen to his patients about thier ailments never cutting you off, interrupting or rushing. He takes his time to know you and explains in detail what care he is going to give you. Been with this doctor for over 15 years and now my children are his patients. He's the best.
1.0 Rating
June 25th, 2015
Excellent Dr., Extremely poor office staff and phone lines.
Dr. Barrera and PA are excellent, however, the office staff are on the completely different end which patients have to deal with primarily most of the visit and calls. To get into the office phone lines is near impossible and when you do, the staff leaves you on hold, when someone calls on the line they are asking what it is you need and put you back on hold only to have another person come on the line and ask you all over again. I do not recommend this doctor's office also due to so many various other issues in which I would not have the time list them all on this post.
5.0 Rating
May 11th, 2015
Outstanding
1.0 Rating
February 18th, 2015
RUDE RUDE RUDE! ENTIRE Staff will keep you holding on phone for 45 mins just to ask a simple question. Or better yet when u just show up to receive some help they keep u waiting longer then an actual ER would. This is by far the worst treatment ive ever witnessed for my own family member. This office and receptionist especially Do Not Care about treating people w dignity and common decency. If u like to wait for rude robots then this is ur doctor.
1.0 Rating
December 30th, 2014
2.3 Rating
May 29th, 2013
2.3 Rating
April 17th, 2012
Heart pain
Went as a walk in with chest pain at ten am and it's 2:05 . I went in for severe chest pain and they had the nerve to tell me to go eat lunch and come back and they would be ready to see me! They sent me away with chest pain! No EKG not even checked blood pressure! If something happens to me they need to be held responsible. What kinda office sends a patient with severe heart pain to lunch? Not only is the staff rude but this dr stinks.
1.0 Rating
March 19th, 2012
It has never been hard to get an appointment because we are willing to go in as a walk in. Having worked in a doctors office before I know that means the wait will be long and there is little chance of seeing the doctor himself. However, I do expect to see doctor when we do have a scheduled appointment. My children have been assigned to this doctor for many years and I don't think we have ever met the doctor himself. My main complaint however is that after we see PA, there is no follow up regarding labs or X-rays. Just this last week my daughter had X-rays to make sure she didn't break her wrist. Wrist still swollen and hurts. Called doctors office Thursday (2 days after apppintment)
2.3 Rating
October 6th, 2011
Staff
1.0 Rating
September 9th, 2011
Find a physician you can get in to see when sick!
I rarely go to the doctor unless I am really sick. My initial visit with Dr. Barrera was for a physical to establish myself as a patient over one year ago. I became very ill and tried to get an appt., which was not available for weeks out or 3 days away to see a PA. Walk in was an option if I wanted to wait to see the PA, which I did. Four hours later, I finally saw the PA for about 5 minutes. He asked some of my symptoms, gave me a general prognosis and sent me on my way. I believe some of my symptoms were severe and shared this with a family nurse. She asked if the PA took any swabs/samples or blood tests, which I responded no. Here I am days later, still getting over this illness, with a lighter pocket book, wondering why I wasted my time. I was also interested to hear from another patient in the waiting room that she had been going to Dr. Barrera's office for over two years and had never met the doctor even though she went every six months to renew some medication. The wait time to see Dr. Barrera was so long that she always saw the PA and always had a long wait. I understand appointments are important, but how can you schedule an illness??? I am changing physicians!
1.0 Rating
July 21st, 2011
Dont come here!
I swithced to this doctor and it was the biggest mistake I made! I had made an appointment to be seen and the staff there just sucks! I was on hold for about 10 minutes before they came back on. The girl was just laughing and eating while she was setting my appointment and then she set the date for 3 weeks later. I told her that I was feeling ill and needed to be seen before that and she said that is too bad but im gonna have to wait! Unprofessional! I go to the appointment 3 weeks later and they tell me its the wrong date and I missed my appointment and have to reset for 2 weeks later. I go to that appointment and they say I missed it AGAIN and have to reset it for 2 weeks later. I call the day before the appointment just to confirm and before the girl on the phone even started to talk again, I said let me guess, I missed my appointment and she said yes I did. I then told her that I have one of their business cards with appointment date and time on there and she said that it wasnt her problem I am missing my dates. That was it! This office is charging your insurance for the days you are "missing" so I would stay away from this place. I have an appointment card that has the date and time clearly marked on it and they still say im in the wrong.
Nearby Doctors

Dr. Francisco Barrera is similar to the following 3 Doctors near San Antonio, TX.