Rate Now
Share Your Experience
Have you seen Dr. Frank Arian?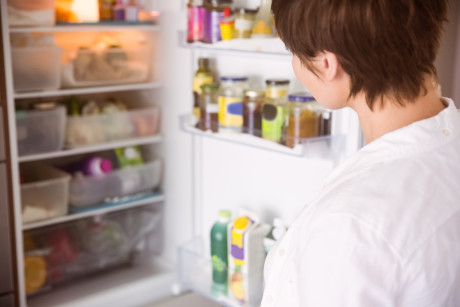 Binge Eating Disorder
Get the facts about binge eating disorder, including symptoms, causes and related conditions.
Quality Rating
Highly Satisfied
108 Ratings with 92 Comments
5.0 Rating
September 8th, 2017
Went in for a physical and he saved my life
Dr. Arian performed a routine physical on me. I go to the gym regularly so my general health was perfect and my lab work was excellent. The very last thing he did was check my heart beat and he discovered an abnormal heart murmur. He even let me listen to it and explained to me what i was hearing through the stethoscope. He gave me the name of a cardiologist at Eisenhower hospital to have it checked out. Sure enough it was serious Mitral Valve insufficiency caused by a flail leaflet. It was caught just in the nick of time. The cardiologist was impressed and said most doctors don't act on murmurs or miss them entirely. Next thing I know I am having open heart surgery to fix it the problem before it could damage my heart any further. So now instead of having a serious heart problem in my fifties (I'm in my forties now) I am back on the same life expectancy arc as everybody else my age.. And expect to be back to normal activity in another month. Thank You Dr. Arian! You really made a difference.
5.0 Rating
June 19th, 2017
Dr. Arian saved my life.
He suspected I had osteomyelitis after I had been sick for several weeks during the Christmas holidays and he sent me for an MRI that literally saved my life. I had an abscess on my C2 and C3 vertebrae that had burst and poison was headed toward both my head and my heart. I had maybe four days left to live. It was a wild 4 months but I survived and although I do have some nerve damage I am not paralyzed and most importantly I am alive because of Dr. Arian. My dad started to see Dr. Arian as well and absolutely adored him because Dr. Arian listens. And he is a family medicine Doctor who understands that environment and all these other things can have an effect on someone's health. I rave about this man every chance I get
5.0 Rating
April 12th, 2017
The best primary physician I have ever had.
5.0 Rating
September 29th, 2016
Writing a review because it deserves it! The staff here is great! More than accomadating. The office itself is really cool. It has an army surplus that contains practical and neat accessories. You won't have much time to snoop around as there is hardly ever any waiting time. I've been going to Dr. Arian's office for about a year now and his scheduling is so well done, I feel like I'm his only patient.
5.0 Rating
August 6th, 2016
I never had a family MD, just made appointments as needed with any doctor with an opening. I stumbled into Victory Physicians one day with a cold and I have been going to Dr.Arian for about 8 years now. His office is comfortable with endless amenities. You won't spend much time in there though as his appointments are scheduled perfectly. Sometimes I forget I'm not the only patient.
5.0 Rating
July 14th, 2016
Dr Frank B. Arian, # 1 in Palm Springs, California
Excellent Doctor. Usually patients don't take the time to rate their doctors. However in this case "A good Doctor" should be mentioned. Dr Frank Arian has been my family physician for over 10 years, He has a great staff too. Words like Caring, Knowledge, A sincere approach to one's health, all describe Doctor Arian. When admitted to a hospital, I always insist that Dr. Arian be advised also. He is one of those doctor's that you don't find anymore..........
5.0 Rating
July 7th, 2016
Hands down the greatest experience i have had. The doctor actually listens and talks with you unlike many other offices where you're talking to a wall. About 5 minutes of wait time but it was fine as there is a store in the office with all kinds of useful and fun stuff.
5.0 Rating
June 30th, 2016
Compassionate service
Dr. Arian & Josaphina (his office assistant), have made my life much better. I moved to Palm Springs and needed a new MD, on line I found Victory Physicians. The Dr. attends to every patient with sincere interest and concern. He has a great knowledge of medical conditions and can focus on your need quickly and address it . It is an old fashion small office, run efficiently, and with heart.
5.0 Rating
May 10th, 2016
Thankful for a wonderful doctor
first when you call Josifina she will do what ever she can to accomodate you. With Dr. Arian- I spent years trying to get a specialist to treat me for my condition Dr . Arian beleived in me as a person ( not just a number in a cattle call office) and fought for me. When you spend so much time going to Dr. to Dr. and when other doctors make you feel like what you have is not real, Dr. Arian does. After the surgery what Dr. Arian knew all along was confirmed in spades!!! If you are sick and need help you CAN NOT find a better doctor!!
3.0 Rating
May 10th, 2016
5.0 Rating
April 7th, 2016
Awesome
5.0 Rating
March 9th, 2016
Great experience.
Nearby Doctors

Dr. Frank Arian is similar to the following 3 Doctors near Palm Springs, CA.