Rate Now
Share Your Experience
Have you seen Dr. Frank Crantz?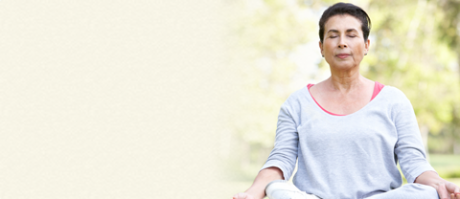 COPD
Get the facts about chronic obstructive pulmonary disease (COPD), including symptoms and complications.
33 Ratings with 24 Comments
5.0 Rating
February 11th, 2016
I adore Dr. Crantz. After our first meeting I was nervous about returning because he basically called me out on my stuff. Every follow up appointment he has been kind and takes time to answer ALL of my questions. He calls you with lab results, not a nurse, and answers any questions about those results. He cares about his patients. Bottom line, if you're looking for a doctor to stroke your ego and not call you out on your poor health habits, he is not for you. If you want a brilliant doctor who will be a true partner in your care, go to Dr. Crantz. He is exactly what I needed and I'm healthier for staying with him.
5.0 Rating
August 25th, 2015
Mr
Dr. Crantz continues to be a leader and innovator in endocrinology and internal medicine with his commitment to root cause analysis and continuing research/education. My personal thanks to him for his dedicated efforts to dive deep into the numbers and respective causal relationships to properly diagnosis issues and concerns.
5.0 Rating
June 18th, 2015
Superior knowledge
5.0 Rating
April 2nd, 2015
Very Prompt
I really appreciate the promptness of Dr Crantz and his staff. He's always on time and doesn't leave you waiting in the exam room after the technician has performed the initial workup. He also calls the next day with the results and any change of plan. Overall, I have been very pleased with the care I have received and have referred my patients to their practice.
5.0 Rating
March 18th, 2015
The Spock of Endocrinology
Like Lt. Cdr. Spock from Vulcan, Dr. Crantz is all about logic -- it's all in the numbers of your blood work. That being said, it seems to be the trend these days with endocrinologists. Your T levels have a wide range of what is considered "normal" -- if you're right at the min or max fringe of that range, you're considered to be doing fine. But most of us with thyroid issues know that how you "feel" can be dramatically different if you are at the low or high end of the "normal" range. I will give Dr. Crantz credit for indulging me in wanting to try different thyroid medications and experiment with dosages until I found one that made me feel like "my normal" self (even though my T levels were always in the "medical normal" range. It can be a long process to find the brand and dosage that works for you, but it is worth it to wake up and feel like yourself everyday. All in all, Dr. Crantz is a good combination of the Vulcan science officer and the human; like Spock, he is both. At first he may baulk at your suggestions of changing your brand or dosage because "your numbers look good", but he always agrees to let you try. Because of this willingness on his part, I stick with him and feel very safe and confident being a patient in that very logical and pragmatic mind of his. Dr. Crantz, may you live long and prosper.
5.0 Rating
February 23rd, 2015
One of the best endocrinologists you'll find
Dr. Crantz has a no nonsense approach approach which takes a few minutes to adapt to but he is one of the best in his field I have ever seen. I drive 100 miles each way to see him and have been with him for years. In all the years I've been seeing him I believe he's only been late one time which is incredible given the record of most doctors. The fact that he has his own lab, right on premises, saving me valuable time and money traveling to another location is unheard of. I don't know of another doctor that offers this. His office manager and staff have gone WAY beyond what is normally required in dealing with what has to be the worst insurance company on the planet. They and Dr. Crantz spent a lot of time, away from their busy schedule, to straighten out a mess created by the insurance company. As long as I'm physically able to travel I'll keep going to Dr. Crantz.
5.0 Rating
February 13th, 2015
Dr. Crantz visit 2/13/15
5.0 Rating
January 30th, 2015
Retired
I have been a patient of Dr. Frank Crantz for about 25 years. He is a very caring and concerned physician who wants the very best for his patients. He is one of the few physicians who calls the patients himself to give them test results, etc. He is more than willing to try to answer patients questions and keep them informed of things that can improve their health. I have had very good results as a thyroid/diabetic patient from going to this physician. Although I moved to an area about 100 miles away from his office location, I continue to go to him for follow-up visits. I highly recommend him to someone who is looking for an excellent, caring and capable endocrinologist. His office staff is also always very friendly, capable and helpful. It always seems easy to make an appointment and they are very prompt in seeing patients on time.
5.0 Rating
January 13th, 2014
Outstanding Patient-Centered Care
I was fortunate to have been referred to Dr. Crantz following my retirement from the military. He quickly accurately diagnosed my condition and prescribed the proper course of treatment. I remain a patient 11 years later. He is patient-focused, in a direct and professional manner. I find his office to be highly-efficient and well-staffed - with labs and pharmacy refills managed effectively. He does an excellent job in keeping my general internist updated. I am grateful to be his patient and recommend his practice without reservation.
5.0 Rating
December 7th, 2011
I've been a patient for at least 8 years, during which he has monitored and treated my thyroid condition, and determined when the thyroid needed to be removed. He seemed to have an uncanny ability to understand precisely when surgery was needed. I fully trust his knowledge and judgment, and have recommended him to many of my friends. I am very grateful that my physician recommended him.
5.0 Rating
November 29th, 2011
Dr. Frank Crantz is my Endocrinologist. He made an early and correct diagnosis of my hyperparathyroidism and made an early appointment for me with a leading surgeon. I had a follow up for the surgery and test results and was highly pleased with the overall attention I received from Dr. Crantz. I cannot rate his bedside manner since he was not the syrgeon and it was outpatient surgery.
5.0 Rating
November 28th, 2011
Dr Frank Crantz (One of the best)
I consider myself fortunate to have an endocrinologist as skillful as Dr. Crantz. For the past twelve years I have been diagnosed with low thyroid, (Hashimoto's Disease) and high calcium levels following treatment for Non-Hodgkins Lymphoma. Dr. Crantz always takes the time to go over the many tests needed to follow my care. Each time I see him I feel confident that I am receiving the best medical care possible. I am never shy in questioning Dr, Crantz and his responses are thoughtful and directly on point to my concerns. I have frequently recommended Dr. Crantz to others needing an endocrinologist.
Nearby Doctors

Dr. Frank Crantz is similar to the following 3 Doctors near Mc Lean, VA.

Dr. Harvey Rubenstein

Diabetes Management, Endocrinology, Diabetes and Metabolism, Internal Medicine

Mc Lean, VA 0.01 mi