Rate Now
Share Your Experience
Have you seen Dr. Frank Culicchia?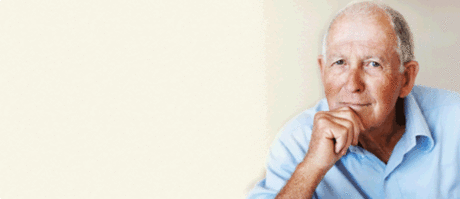 Parkinson's Disease
Get the facts about Parkinson's disease, including symptoms and how the disease progresses over time.
Quality Rating
Highly Satisfied
37 Ratings with 12 Comments
1.0 Rating
February 17th, 2016
Incompetent, Past his Prime, BUTCHER
He botched my brain surgery. He cut my head wide open to remove a tumor and it's still in there today. He removed a portion of my skull, threw it away and covered this info all up. He's completely incompetent in my opinion. He's old and still performing surgeries like they did long long ago. I contracted a MRSA Staph infection then he completely abandoned us. If you research him there are several lawsuits out against him. People died horrific deaths because of his incompetence.
1.0 Rating
April 25th, 2015
I'm told he's talented, but I haven't been able to find out
I was plagued with a lightheaded type of vertigo for four months when the second doctor I was seeing recommended the Culicchia Neurological Center. I was told that before I could see a doctor I would need to go through a battery of tests. It was their "protocol". I agreed and was given an appointment about a week or two later. The first test was a hearing test, that I passed. It was quick and expensive. There were other tests, but they couldn't be done that day. I needed to come back in two weeks for the next round. That consisted of seeing another technician who basically only asked questions. I was told to come again in a month when they had a spot for me for the final test. The first two tests pointed to my ears and hearing as being fine. The problem appeared to be something else, but I was told I still needed the final test before I could see a doctor. Remember that I am suffering with dizziness and nausea during this entire time. I pleaded to see a doctor sooner, but NO WAY. I ended up going to another specialist that same week who figured it out then and there. The folks at CNC, as I said, have a "protocol" which I didn't realize was code for money mill. Believe me, their priority is not your's. I'm not even sure Dr Culicchia is aware this is going on. If you do read this, you need to have a long chat with your administrative and technical staff. If you're aware of this, you need to have a long chat in the mirror.
5.0 Rating
December 15th, 2014
It has been many years since I've seen this doctor. He did carpal tunnel surgery on both my hands and I've been satisfied with the results.
3.7 Rating
May 1st, 2014
Surgery for benign Tumor
Dr. Culicchia did my surgery and at first told me that he removed the entire tumor. On my 2nd follow up visit, he told me parts of the tumor were not removed which resulted in multiple MRI's and continued MRI's every year forever. I believe he is a good doctor but did not tell me the truth about the complete removal tumor upon discharge from the hospital and the following visit. I believe there are other hospitals that have MRI's machines in the operating room so if parts of the tumor is missed, the MRI is done to see if complete tumor is removed. If not, they can go back in and get it out without having to have another surgery. I would not have another surgery at a facility that does not have a MRI in the operating room.
5.0 Rating
September 8th, 2013
5.0 Rating
August 21st, 2012
Dr. Frank Culicchia is an Extraordinary Doctor/Surgeon! He communicate beautifully with his patients and inspire an absolute trust....My Family and I have an immense admiration and gratefulness towards him!Merci Infiniment Docteur for giving back my sight and "joie de vivre"
5.0 Rating
January 31st, 2012
Benign Brain Tumor
Dr. Culicchia removed my brain tumor three months ago. I would have to say without a doubt, the care I received was far above anything I would have imagined. The doctor and his staff are excellent! My outcome was remarkable. Dr. Culicchia would be highly recommended by me to anyone experiencing cranial problems.
5.0 Rating
May 22nd, 2011
I'm thrilled this man did surgery on me.