Rate Now
Share Your Experience
Have you seen Dr. Frank Filiberto?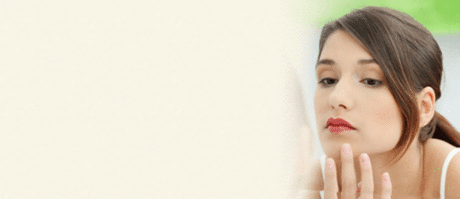 Acne
Get the important facts about acne, including the different types and what causes it.
47 Ratings with 25 Comments
4.0 Rating
August 17th, 2017
knowledgeable
5.0 Rating
February 22nd, 2017
Performed a life changing procedure with a needle to the nasal cavity.
5.0 Rating
September 15th, 2016
Ms.
5.0 Rating
March 24th, 2016
3.0 Rating
November 24th, 2015
5.0 Rating
April 16th, 2014
most comfortable ive felt in a doctors office.
5.0 Rating
February 5th, 2014
Dr. Filiberto has been my plastic surgeon for 10 years. I am 63 years old and everyone thinks I am in my 40s. I have had my face,neck upper and lower eyes and liposuction done by him. I absolutely love his office and feel it has a much better atmosphere than most doctors offices. The staff are always friendly and offer you coffee or drinks the minute you walk in. Their relaxation room is so cozy and makes me feel at home. His office is beautiful and comfortable and makes me relax the minute I am there. I was offered so many ways to help get my procedures financed. I ended up with a NO INTEREST loan which allowed me to get all the things done I wanted. I feel so much better about myself now and I get noticed again by lots of men as I did in my younger days. I absolutely love the look he gave me and his personality made it fun and relaxing.
5.0 Rating
April 14th, 2013
Great Doc!
Dr. Filiberto has been my doctor since I was a young boy. One time a chiropractor in the area told me I was lop-sided. This was wrong and Dr. Filiberto stood up for me. He is a very caring person who is highly intelligent and skilled. If you want a talented doctor who delivers results, he is your man.
5.0 Rating
February 23rd, 2013
Awsome Facelift done by Dr Filiberto
DR. Filiberto is a great Doctor he did a very good job on my neck, and lower facelift he also fix my big drupy ears lol scars are not noticible at all !!! I'm a 61 year old who had my procedure done on 2009 and my neck and lower face lift still looks great... accidents happen's and its not all The Doctors fault sometimes our body reacts on different ways it can happend to any body with any doctor is how you take care your self in the healing process and how your body reacts. Im defetenely looking foward to have more procedures with the Doctor Soon. God Bless Him !!!
1.0 Rating
September 2nd, 2012
I visited the office of Dr. Filiberto to get a 'weekend face-lift'. I am 50 years old and thought I would treat myself, and expirience a younger me.I was not very pleased with the treatment at this Dr.s office and never plan on going back.His whole clinic is completley unprofessional and I was not at all satisfied with my results.I have friends who have gotten lifts with other doctors in Florida and have gotten rave results. I on the other hand saw no real difference. My skin was tightened slighty, I still have baggy skin and the skin that was tightened was mostly around my eyes.It was over-done though and now I look of a more asain descent.I only hope that the next Dr. that I go to, whom I have set up an apointment with next week will be able to help me.
Doctor's Response
If you are unhappy with your results Dr. Filiberto would like to make it right. Dr. Filiberto takes pride in his work and makes a point to address any concerns with all of his patients at no charge. If your complaint is valid he will fix the problem with no charge. Please call our office for an appointment so we can evaluate what is making you unhappy and take care of it for you.
SHOW
5.0 Rating
August 28th, 2012
Excellent Dr.
5.0 Rating
August 2nd, 2012