Rate Now
Share Your Experience
Have you seen Dr. Frank Genovese?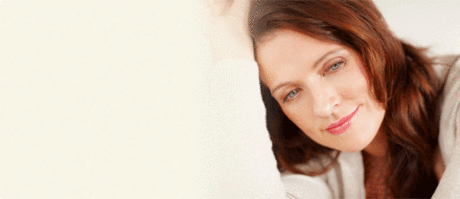 Epilepsy
Get the facts about epilepsy, including the different types, symptoms and causes of the condition.
32 Ratings with 13 Comments
4.0 Rating
July 26th, 2016
5.0 Rating
February 9th, 2016
I went to Dr. Genovese as a referral and was in a lot of pain. I was his first patient of the day and he came out to get me instead of me having my name called. He looked at my MRI and explained it to me. He also printed me a copy of the report. I was so afraid when I arrived but went home with a whole new attitude. I will see him again when surgery is necessary.
5.0 Rating
August 17th, 2013
The finest surgeon.
5.0 Rating
July 9th, 2013
BACK SURGURY
I GIVE HIM A 5 STAR HE SOLVED 53 YEARS OF PAIN WITH NONE ONLY MINOR HEALING PAIN HE WWAS POLITE AND VERY THOROUGH
1.0 Rating
April 27th, 2013
He does not know my problem
5.0 Rating
April 5th, 2013
1.0 Rating
December 4th, 2012
DO NOT go to Frank Genovese
I am a 32 year old female healthy I was referred to Frank Genovese at Ellis Hospital when I started experiencing consistent Sciatica pain. They did an MRI, Dr, Genovese read the MRI in front of my husband and I and was extremely caustic short and down right rude. I was trying to tell him what I was experiencing with pain and he said "thats not what I asked you listen to what I'm asking you." He then stated, PT, shots or surgery you pick. My husband was very upset by his manner but we decided to follow his advisement being he is the neurosurgeon and we are not. I went to PT in Ellis Medical Arts building for about 2 mths and no progress. The PT at Ellis is amazing too bad Frank Genovese is terrible. I then decided to have another neurosurgeon take a look at the MRI, whereas the second dr stated that I actually had no discs at my L5S1, they were completely degenerated. He was looking at the same MRI as Dr. Genovese. We have done our research and asked around and found a couple of other patients who have had awful results with Frank Genovese. Stay away from him he needs to retire. I've found the best Neurosurgeon on the capital district. Always get the second opinion it makes the difference!
5.0 Rating
November 1st, 2012
couldnt be more pleased
1.0 Rating
September 27th, 2011
Not Impressed
My husband broke his back in Syracuse, we needed a Doctor in Albany and was referred to Dr Genovese by are PCP. VERY disappointed. The appointment was a waste of time. My husband doesn't need surgery so I guess we were just wasting Dr Genovese's time as he seemed to be in a hurry to leave. He would not write any prescriptions or fill out my husbands paperwork for work - told us that was our PCP's job. He would not even write a prescription for a pain medication until we could get in to see our PCP(told us to call our MD to have them call a prescription in which by the way you CAN NOT for controlled substances) Our PCP agreed that it was ridiculous that he would not fill out any prescriptions or work release as he is the back SPECIALISTS and therefore referred us to someone else. Don't waste your time.
1.0 Rating
January 13th, 2010
1.0 Rating
December 10th, 2009
Terrible!!!