Rate Now
Share Your Experience
Have you seen Dr. Frank Kennedy?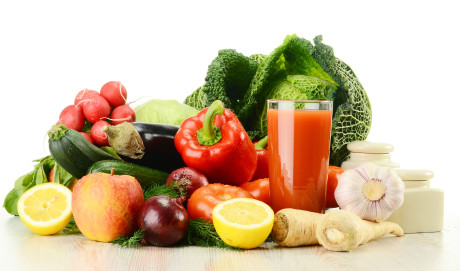 Type 2 Diabetes
Type 2 diabetes is a chronic disease in which your body is unable to maintain a normal blood sugar (glucose) level.
Quality Rating
Highly Satisfied
7 Ratings with 6 Comments
5.0 Rating
May 12th, 2016
Best experience.
5.0 Rating
July 12th, 2014
Dr Kennedy is one of the best doctors I have ever seen. Not only is he very knowledgeable, but he takes the time to listen and was very responsive to my needs. He is one of the only doctors I've seen in the last 30 years who was willing to refrain from making assumptions, run the appropriate tests and knew how to evaluate them to find out what was really happening with my body. He is very good at explaining information in ways that non medical professionals can conceptualize, and he treated me with a level of respect and compassion that in my experience is very rare. Including at Mayo. He also provided a referral to another departments for a rare disorder and did everything he could to facilitate getting me the care I needed. Unfortunately, my experience there was very different. Even at Mayo, he stands out as an exceptionally fine physician.
5.0 Rating
March 26th, 2014
Patient, understanding, knowledgeable.
Unlike the previous reviewer who clearly seems to have his own misconceptions of Mayo and Dr Kennedy (all physicians are salaried at Mayo and sell you nothing but often give you advice you rather not hear). I was like that when I was sent to Dr. Kennedy because of poor control of my diabetes. I was using an insulin pump and he and his wonderful staff showed me how to use the pump correctly and to think as he said "like a pancreas". We have met many times since our visit first and he keeps me motivated and always looks at my pump download as well as my record book. He also diagnosed a heart condition I did not know I had and referred me to an excellent cardiologist. He is one of the best doctors I have ever known. I appreciate all his help and knowledge!
1.0 Rating
March 18th, 2014
Not representative of Mayo's Reputation
Considering the condition I was suffering from and have survived - I have a first hand understanding of where I am and what I did to get here. The manner in which he presents himself is more akin to a salesman who wants to sell you packages or classes that will line is pocket. He didn't look at any of my numbers, any of my vitals; nothing. Commenting about my grave illness... later on when he did look at my numbers... he paused, yet still continued. When questioning him about his decisions - he is extremely aggressive in response and harsh. Not listening and... sadly, even in his own field of practice - key areas that one should know about, he got wrong. I'm glad I have changed from him to another skilled doctor. If you have a desire to exacerbate your condition - please, schedule an appointment with him. He will sell you a class, maybe even a car, and waste your time. If you do want to get better, save yourself the time, and trip to Mayo. I have never been so disgusted by care at Mayo. And he is the shining example of why Mayo is turning average.
5.0 Rating
November 24th, 2010
Great doctor....
Dr. Kennedy has always been very kind, compasionate and a great listener. He takes what ever time is needed when I come to his office. He makes me feel as if I am his only patient even though I know he has many patients waiting to see him each time I am there. His help with understanding my diabetes medications has been invaluable and he moticates me to do my very best in not only controlling my diabetes but my overall health care. He is one of the best doctors I have had the privelege to see.