Rate Now
Share Your Experience
Have you seen Dr. Frank Schreck?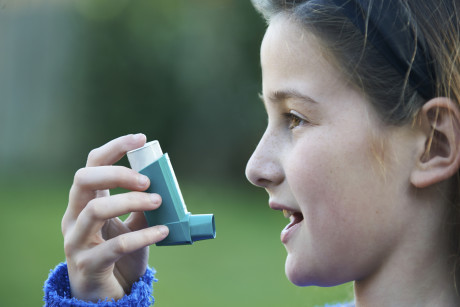 Childhood Asthma
Get the facts about childhood asthma, including the causes, symptoms and complications related to this condition.
20 Ratings with 8 Comments
5.0 Rating
June 4th, 2016
4.0 Rating
April 1st, 2015
A Truly Nasty Man
He has a horrible bedside manner. Abrupt, insensitive & disrespectful to the extreme. I almost felt abused by the time I was walking out. Also he doesn't listen to any concerns you may have, instead he spends his time rolling his eyes, chomping on a pen, sighing, making impatient movements, and making passive aggressive comments about your child. He also won't touch your child to examine him/her unless prompted. He might have 31 years experience - as he will remind you at every opportunity so that he doesn't have to do his job- but I don't trust his judgement or opinion in the slightest.
1.0 Rating
March 24th, 2015
poor service
My daughter had a fever that lasted more then 24 hours, so we decided to call her doctor and ask if she could be seen. We explained to there triage all of her symptoms, and that we were leaving for vacation the following week and they said not to worry unless her temperature was 104 or higher. At this point we decided to get a second opinion. We called our friends Pediatrician and they said to bring her in right away. She tested Positive for Flu and strep throat. I am glad we did not take the advice of Orchard park pediatrics. This is not the only reason we have decided to take our children to another practice. We have given them many chances and time and time again they have failed on all levels. I think they have taken on more patients than they can handle. At this time my recommendation would be to find a practice that cares more about treating your children then answering to their bosses ego. My final decison was made very easy for me when the doctor actually asked me "Who I thought I was to question his expert diagnosis" I didn't think to say it at the time but I should have said her concerned father. I hope this helps in your decision selecting your child's new doctor.
1.0 Rating
March 13th, 2013
Should have license taken away
I went in for a well check for my kids. Dr. Schreck did a 2 minute physical on all the kids. He even charted that my one son was healthy even though he has had a fever the past couple of days and was diagnosed with an upper respiratory infection by another MD. insisted on pushing the Gardisil vaccine on my daughter who is 12. i decline this vaccine kindly but he became belligerent with me telling me that I needed to educate myself and if I know something different then to educate him. I then told him that I didn't have to give him a reason and that No means No! "This conversation is over" He then told me that he would tell me when the conversation was over and that was his office! I am in the process of finding another pediatrician. Never in my life has this ever happened to me.
2.3 Rating
October 16th, 2012
Appaling
I brought my two year old daughter to Dr. Shreck to check her ears for an infection and it was the most appaling experience from a pediatric doctor. Without any kind of warming up to her, he had her lie on the table and literally put his entire hand over her face and turned her head to look in the ear. When he let go, there were red marks from his fingers on her cheek for the rest of the day!!! He was so abrupt with her that she was screaming and crying. I cannot believe that a doctor of children would not have more gentility and patience. I, of course have switched practices and I now have to deal with her fear of doctors.
5.0 Rating
January 15th, 2011
Consistent Care
5.0 Rating
June 15th, 2010
We've been with Dr. Schreck for 21 yrs. He always gives us staight up answers and treats us with respect and care.
2.3 Rating
April 7th, 2009
sick kids