Rate Now
Share Your Experience
Have you seen Dr. Frank Young?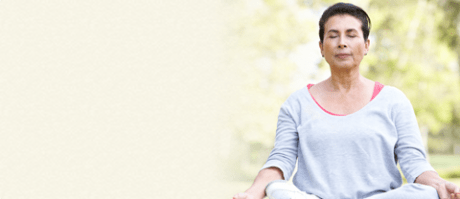 COPD
Get the facts about chronic obstructive pulmonary disease (COPD), including symptoms and complications.
31 Ratings with 10 Comments
1.0 Rating
October 26th, 2016
Very arrogant would not ever recommend
5.0 Rating
August 20th, 2014
Great Dr.
Dr. Young has been my primary care provider now for several years. He is very courteous and prompt. His staff is excellent, also. I love being able to do all my labs and tests there. Due to some severe health issues, I have seen Dr. Young many times in his office and in the hospital. I am very satisfied. He is a caring and knowledgeable professional.
5.0 Rating
December 11th, 2013
Great Dr.
He doesn't take my new insurance, so while researching new doctors and reading their reviews, I decided to read Dr. Young's review. Very surprised by some, but it looks according to the date, that one person did a majority of them and gave bad stars. Probably one of "those" patients. Anyway. He and his staff have always gone out of the way for me. He has always followed up with me, gone over labs with me, never seemed rush during visits. Love having the labs right there. Very upset I am losing him as a Dr due to change in insurance...and to think our president said we could keep our Dr. I guess we can, just have to pay the whole thing out of pocket!
1.0 Rating
July 17th, 2013
1.0 Rating
July 17th, 2013
1.0 Rating
July 16th, 2013
Avoid Dr. Young!
Dr. young was one of the most arrogant & misinformed physicians I have ever met. He acts like patients are a waste of his time, and avoids talking to them at all costs. I had very little confidence in the medical decisions that he made, and I have not met another patient that did. The other doctors at this office are good, but avoid Dr. Young.
5.0 Rating
March 25th, 2013
"A" Experience
Dr. Young has been my primary physician for several years after he was recommended by a co-worker. I have been very satisfied by his staff (appointments made/changed, his nurses provide prompt assistance with prescription adds/changes). Dr. Young has ALWAYS spent time with me discussing my overall health and well-being and has followed-up by telephone on several occasions. The office is well organized and I have rarely spent more than 10-15 minutes waiting for services. I highly recommend Dr. Young and his staff.
1.0 Rating
February 12th, 2013
2 hours
I have been seeing Dr young for a few years now. and up until the last couple of months i have been pleased with him...i went to a med stop over the weekend with pain and swelling in the back of my neck. I had orders to follow up with my doctor, i was pleased to hear that they could see me the next day at 2:00PM. I arrived to my appointment on time, and proceeded to wait over 2 hrs to be seen. Acceptable for er visit when you don't have an appointment, but not a doctor's office when you do have one. After sitting there the first hour and a half i walked to the front desk to see my name crossed off along with about 15 others, that had already been seen and gone. i'm looking for a new doctor now.
1.0 Rating
June 15th, 2012
1 review
2.3 Rating
June 8th, 2012
Surprised but No Loss
Getting in and out is quicker than most and its great to have a lab right there. As for as diagnosising, out of the past three years, I did most of my own diagnosising and when I was truly sick and needed his help he smuggly smiled and seemed to pass me off. He is young and is nice but he never gave me copies of my labs or discussed setting goals to lower bad labs. If you are looking for someone who is going to follow your health labs closely and empower you it won't happen with him. He's nice but I was not impressed with his abilities.
5.0 Rating
March 13th, 2017