Rate Now
Share Your Experience
Have you seen Dr. Megyn Busse?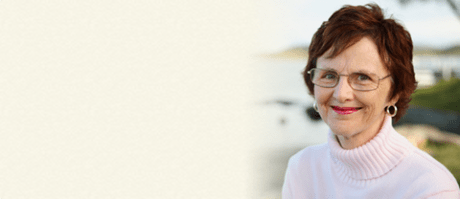 Diabetic Macular Edema
Get the facts about diabetic macular edema, including the different types and the doctors and specialists who treat it.
38 Ratings with 11 Comments
1.0 Rating
April 18th, 2017
Never Again
The office is so cluttered with toys and a collection of dolls that it is dirty and just creepy. From the waiting area, to the reception area to the two exam rooms, it is just filled with toys and Barbies and dolls and old desks even. This might be a good time to mention also that I thought we were going to see a male doctor, but the person who saw my child goes by the name of Megyn not Franklin. The whole experience was just not good and well, weird. I'd rather drive farther to see another doctor than to repeat that experience.
1.0 Rating
August 4th, 2015
Plays Political Games Instead of Provides Care
We've gone to Dr. Busse for five-plus years. Today, at our annual checkup and not before, we were told Dr. Busse wouldn't accept our insurance because we purchased it on the exchange. Denying children care is not an appropriate, or even humane, tactic for making a political statement especially when that child - his patient - has no input into the decision. What other bills passed by Congress might he disagree with that will give him the right to deny care and discontinue treatment? It's a slippery slope when businesses let political beliefs dictate business protocols - something I think Dr. Busse would be especially sensitive to. What's ironic is before the Affordable Health Care Act was passed my son couldn't get coverage because it was classified as a pre-existing condition. This is a doctor who cares more about making asinine political statements than providing care to children. Parents should consider if this is the kind of person they want treating their child.
5.0 Rating
December 22nd, 2013
Excellent Doctor
1.0 Rating
October 17th, 2012
Rude Staff!!!!
5.0 Rating
September 18th, 2012
Would definitely recommend this doctor! cant write enough how great he is!
My 4 yr had to go through surgery 3 times. 2 were from a previous doctor. She had bleeding from both eyes all the way home..2 hour drive. too much to list all the bad that happened. When Dr. Busse did the 3rd surgery..we had no problems at all. Its been one year and no problems at all. She looks perfect. I never had to worry about bleeding eyes or any issue at all. Im glad I found doctor Busse!
5.0 Rating
November 30th, 2011
a lot you need to know....
I'm a pretty uperclass guy with pretty high expectations, especially when it comes to the care of my kids. I was referred to Busse's office. When I walked in I was absolutely shocked. The staff area looks like somethign otu of a hoarders episode. There were TONS of toys all over the place and I thought they seemed quite dirty. The staff was terribly unfriendly. I waited over an hour after my appointment time when they finaly called me back. When I got back there I was impressed by how he interacted with my child and he seemed very knowledgable. While I was in the waiting room I called 2 very close friends who are both very successful eye doctors. Both said this was one of the top 3 child eye doctors in town. they said he's one of the few that accepts medicare which may explain why the patients and the cleanliness of the office wasn't what I expected. Not an excuse but just not what I was used to. they could still take better care of the place. The more interesting thing I think you need to konw is I understand from a woman in the waiting room that Dr. Busse is undergoing a gender change. The entire time he talked abotu his wife and 2 teen age kids. I honeslty couldn't tell if he was a man or a woman. It was all very strange and I can only imagine a lot of the kids that go through there would have a lot of questions. You need to know what you're in for before you walk in and do your homework to make sure you're prepared. I was looking for an excuse to walk out but i'm glad I stayed. He did a great job on my child and I foudn him to be extremely friendly, etc. I've read some strange reviews on him and I'd say non surprise me. end of the day, i'm glad I saw him.
5.0 Rating
November 2nd, 2011
Excellent Doctor
I really love taking my two boys to see Dr. Busse. He is extremely knowledgeable and had good bedside manor when we had surgery with him this last September. I was a nervous wreck having to take my 2 year old in for surgery; but Dr Busse was very helpful with answering all of my questions and putting me at ease. The staff was excellent. He has a very nice play area for the kids with tons of toys and even video games. The wait can be a bit long, but he is a really good doctor and the play area makes up for it. He is a very sweet and gentle man, and I was very impressed how well he communicated with my two children. I would recommend him to any of my friends.
5.0 Rating
November 2nd, 2011
Patiens Mom
1.0 Rating
May 26th, 2010
Stop and run away - FAST!!
This guy is really not all there! I would not even recommend him for you pet rat. Qith NO warning, he sprayed my 7 yr. old in the face and got really mad when she shut her eyes and hollered! He insisted there was no way she was seeing "double" - and all he did was have her read an eye chart and spray her in the face! When I asked him why he said that, he just repeated himself - no explanation. Although his BODY was facing me, the whole time he spoke, his head was turned facing a blank wall. He looked at the wall, spoke to it, and gestured to it, like there was someone there. . . When I moved to try to get eye contact, he would quickly move his head to prevent it!He dressed in full Operating garb, even to the head covering, concealing his ponytail.
3.7 Rating
March 25th, 2010
It's too bad his front office is so difficult...
2.3 Rating
May 26th, 2009
RUDE STAFF!!!!!!