Rate Now
Share Your Experience
Have you seen Dr. Franklin Rose?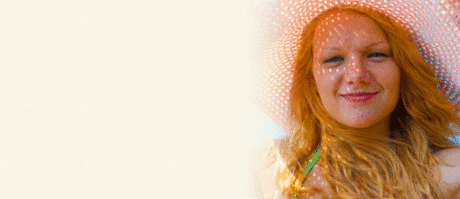 Skin Cancer
Get the facts about skin cancer, including the different types and symptoms.
Quality Rating
Highly Satisfied
68 Ratings with 34 Comments
5.0 Rating
June 29th, 2017
Wonderful Surgeon!
5.0 Rating
June 29th, 2017
Wonderful Surgeon!
5.0 Rating
May 16th, 2017
Thrilled with Results!! Thank You Dr. Rose!
Having my breasts done by Dr. Rose was one of the best decisions I've ever made. He is truly an artist and a master at what he does, and I could not be more pleased with how my breasts turned out! I was in my early 20's when I first went to to Dr. Rose for help. I had very small breasts (flat chested) measuring 32AA. Dr. Rose immediately made me feel comfortable with his bed side manner, as he listened carefully to my goals, and he provided counsel in what would be best for me. After the surgery, I was more than thrilled with the results! I was amazed! I now had beautiful full breasts that were soft and looked so natural! Too beautiful to be real!! My new bra size was 34C or 34D depending on the bra. Years later, despite the fact that I hadn't had a single problem, I had my breasts redone. Amazingly, and despite the fact that I'm older now, I'm just as thrilled as I was the first time!!! When I lay flat on my back, my breasts flatten out just like normal breasts, they just mimic exactly what natural breasts do. No one would ever know that my breasts had implants. It is my understanding that how the pocket is cut to insert the implant can make all the difference in the world, and Dr. Rose has mastered how to cut the pockets to give the most natural look. Dr. Rose used the memory gel gummy breast implant and went under the muscle. I have very thin skin and I haven't had any ripples or anything, just all natural looking full healthy breasts! I would never go to anyone else, and neither will my friends after seeing his work. If you are thinking about getting your breasts done, Dr. Rose is the doctor to go to and the only doctor I would trust!! My friends joke that I have the most beautiful breasts in the world! Thank you Dr. Rose for doing an Amazing job! I couldn't be happier!!!
5.0 Rating
March 10th, 2017
5.0 Rating
February 3rd, 2017
Dr. Rose is my hero!
5.0 Rating
January 26th, 2017
THE BEST EXPERIENCE
I would absolutely recommend Dr. Rose to anyone interested in getting a Mommy Makeover. He was thorough during my consultation & he and his staff calmed my pre-surgery nerves with such style & grace. I instantly trusted Dr. Rose, and his staff was extremely professional & caring. Before my procedure, I was able to speak with another patient who recently got a mommy makeover. This was SO impactful & helpful. I now understand why he is continually rated one of the top plastic surgeons in Houston. I am BEYOND happy with my results. Thank you Dr. Rose for a life changing experience!
5.0 Rating
April 1st, 2016
My life changing visit to Dr. Franklin Rose:
I lived a long time carrying some heavy lady assets! My back has paid the price and I made the move to get a well deserved lift. My Ladies have a new lease on life. I am more confident and can finally wear clothes that I have never been able to wear.The fact that I can do bra-less is AMAZING!!!!!!!! Thank you Dr. Franklin Rose. He is one of the most popular Plastic Surgeons to many Reality Stars and Celebrities and he's located in Houston, Texas. I've talked to women from California and beyond that travel to Houston just to see him. Got my girls lifted over Thanksgiving and I'm in LOVE with my new body ** the freedom to not wear a bra is amazing ** I think every woman is like a Ferrari. You always want to keep it up to speed. Dr. Franklin Rose at the luxurious Utopia Med Spa in Uptown is the magic man … #ItsYourBodyYourBusiness
5.0 Rating
March 29th, 2016
5.0 Rating
March 28th, 2016
I went to see Dr. Rose for a mommy-makeover after seeing the great work he did on a local radio dj (Theresa from the Buzz). I'm so glad I went to see him! I am now able to wear tight fitting tank tops with out looking like a busted can of biscuits! He removed all of my extra pregnancy fat and lifted my breasts. I even look better than I did in my teen years!
1.0 Rating
February 10th, 2016
Lower eyelid surgery not needed
Dr. Rose recommended a lower eyelid surgery at a discounted rate when scheduling breast implant surgery, when I asked if botox would help the wrinkles under my eyes. In 3 meetings prior to surgery he explained how he would tighten the skin a little and there would only be an incision under the lash line. There was never any mention of removing fat or that scars would extend from outer corner of each eye (even when I asked about scaring). I now have deeper wrinkles from fat being removed, a white scar and tight vertical crease in each outer corner. I know now that I didn't need this surgery and feel absolutely stupid for doing it. Dr. Rose should have recommended I try botox or fillers before recommending eye surgery. Most plastic surgeons agree a lower bleph is NOT for removing wrinkles and nowadays most make an incision on the inner aspect of the lower eyelid to avoid an external scar. I didn't have loose baggy, or crepey skin at all, but now I do.
5.0 Rating
April 6th, 2015
Nearby Doctors

Dr. Franklin Rose is similar to the following 3 Doctors near Houston, TX.