Rate Now
Share Your Experience
Have you seen Dr. Freddie Bennett?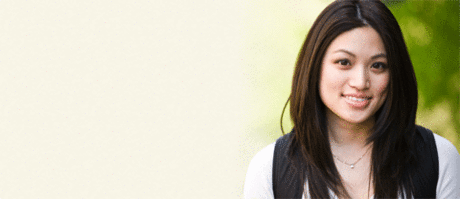 Birth Control
Get the facts about birth control so you can decide which type is right for you.
24 Ratings with 15 Comments
1.0 Rating
May 24th, 2017
Patient Profiling. I recorded the conversation.
First some backstory... I have been working twards my ambitions to become a social worker however have hit a road block in regards to college due to what I believe may be an un diagnosed learning disability or some other issue that is affecting my brain to not process numbers. My insurance did not cover the expensive cost of psycho-educational diagnostics so I started making phone calls to find a family practice doctor who might be able to refer me for my screening. I called Dr. Freddie James Bennett MD's office. The lady on the phone politely told me that they accept my insurance and that they had appointments available within the next couple weeks. That was great because I needed to get this taken care of before fall classes started so that If I did have a disability, it would be accommodated under the law. Then she asked me if I was currently prescribed any medications. I informed her of the one medication that I get prescribed by another doctor which is a narcotic. Her demeanor changed as she informed me that they don't take patients for that. I explained to her, that I was not making this appointment in regards to any medication request or any issue that pertains to this medication in any way. I explained to her that I intended to make the appointment to get a doctors opinion on a possible learning disability or some other issue that prevents me from using numbers in any form at all. She told me that he does not deal with any testing of this nature. I told her that that is okay, because I was only making the appointment to see if I could get a referral to a doctor who did do the testing so that my insurance would cover it. She told me that she would have to call me back tomorrow. During the call she had put me on hold for a few seconds at a time to ask questions about what I was telling her. Remember, she has just told me that they accepted my insurance and that they have spaces available within the next few weeks. I have on recording the whole conversation and It is clear her change in tone, demeanor, and that the reason I was being denied the appointment was because I get prescribed a narcotic from another doctor. This is discrimination against people with certain health conditions, conditions that were not even valid for the purpose of the appointment, a purpose that is honorable by the way. This is called patient profiling. Doctor's offices who do this are unlikely to give fair, un discriminatory treatment to a patient who has already been 'profiled'. If she called me back i would not make the appointment after this. If you are prescribed any medications for main or are from a minority group, I would not schedule an appointment with this doctor.
2.0 Rating
June 8th, 2016
Not happy but have no choice
I am now on Medicare and have to see Dr. Bennett because no other doctors in this area are taking new Medicare patients. Dr. Bennett is not a bad doctor - he is just a referral service for other doctors. In all the years I have been seeing him, he has never listened to my heart or lungs, has only taken blood once, and is usually not there anyway. You are limited to only 3 problems you may be having. If it happens to be more than 3, you are told to make an appointment to come back. Everyone in the office is extremely nice and Dr. Bennett and Lisa Paul are very kind and attentive people as well but the level of care is simply substandard.
2.0 Rating
December 18th, 2015
2.0 Rating
November 7th, 2015
Not happy with Dr Bennett or Tina Paul
If you have any thing that is major wrong don't go to him or Tina Paul you may get wrong diagnosis. it is mainly Tina Paul and they make mistakes on your records and WILL NOT CORRECT THEM. THEY WILL ALSO NOT FILL OUT ANY PAPERWORK THAT YOU MAY NEED TO HAVE FILLED OUT FROM DR BENNETT AND THAN IT GOES BACK TO IS IT FILLED out WRONG
5.0 Rating
April 9th, 2013
Dr Bennett, his staff, and Nurse Practitioner Tina Paul are wonderful. I was on state assisted insurance when I started going to Dr Bennett and when I was able to get my own insurance I continued to go to him. He is professional, attentive, honest, and thorough. Tina is the only nurse practitioner I have ever known who makes me feel comfortable with seeing her. I highly recommend this practice.
1.0 Rating
March 28th, 2013
I have been going to Dr. Bennett's office for several years and have found it to be a pleasant experience up until recently. Now, when I go in, the woman (doctor? practitioner?) that sees me is rude and condescending to me every time. I am not sure whether it is because I have a child and am not married, or that I am on state assistance right now, or what, but I always walk out of there feeling like I will never go back again. I was under the impression that doctors were here to help us, not to make us feel as if we are stupid or that we are 'less than'.
5.0 Rating
September 12th, 2012
Wonderful
I have been going to Dr. Bennett since I was a teenager. I am now 40. I left and came right back. In my experience 9 times out of ten if you are accused of doctor shopping you are guilty of it especially if upsets you so bad. I've never had him say anything disrespectful to myself or my husband. He was so kind that when I didn't have insurance I paid the $100 to see him. I told him I couldn't pay to have my prescriptions filled until the next time I got paid. He went up there and got my $100 back and told me to go get my prescriptions!!!!!
1.0 Rating
August 6th, 2012
5.0 Rating
June 21st, 2012
Dr. Bennett was great
5.0 Rating
April 24th, 2012
friendly caring staff
1.0 Rating
March 5th, 2012
Not Happy
The wait time and ease of appointments is good. However, once you are in you are hearded through like cattle. They put a limit of three things you can discuss with the doctor. In 2 years of going I NEVER recieved fasting blood work. I was sent from one specialist to another for every aliment, being told that was more than he could provide. I felt as if I was brought back time and time again so they could charge my insurance for nothing. I have changed doctors and I will never go there again.