Rate Now
Share Your Experience
Have you seen Dr. Fred Bressler?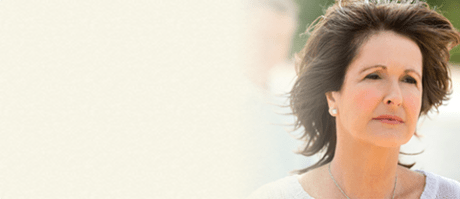 Metastatic Melanoma
The facts about metastatic melanoma, a serious skin cancer, including signs, symptoms & what happens to the body in each stage of cancer.
38 Ratings with 16 Comments
5.0 Rating
January 3rd, 2016
Love Dr. Bressler
1.0 Rating
August 26th, 2015
1.0 Rating
July 22nd, 2015
1.0 Rating
June 26th, 2015
Dr Bressler chopped off my nose tip
Dr Bressler happened to be my worst nightmare. He shortened my nose and removed my nose tip and left it shapeless, blunt, round and wide. He also placed unnecessary amount of grafts in my nose (which we never discussed). he was supposed to add a graft to one side only. I honestly never came across a doctor who blatently lies to your face about what he did to my nose. He did things that specifically asked him not to do, however he imposed his own idea of aesthetics on my face (which he lacks). Clearly he ruined my nose, as i no longer have a nose tip and a wide bridge. . I went into surgery for improvement, not for my ethnicity and unique features to be erased. I did not go in to look different, but that is what i received. He will forever be a con in my book. Please beware
5.0 Rating
April 6th, 2015
Dr.Bressler Just preformed a Rhinoplasty Surgery on me 13 days ago. He cam highly recommended by a friend and plus i read really great reviews by him. From the start until now i have been amazed how wonderful he is and his whole staff. Down to the consultaion they nailed it on what i wanted done to my nose, i booked an appt within 30 days. The day of surgery the whole team made me feel so relaxed that i wasnt even nervous going into surgery. The recovery time was great!!! i was not in pain at all not even a little the brusing and swelling was minimal. i am 13 days post op and i couldnt be happier with the results im seeing so far i know its going to take months before seeing my true results. As of now im still seeing him twice a week. all in all i give him 5 stars!!!! and i highly recommend him.
1.0 Rating
February 17th, 2015
worst outcome
Dr Bressler performed my rhinoplasty in 2014 and the results were nothing but terrible. He left my nose deformed and now i have breathing issues as well. He offered to fix it, but i could never trust him to fix what he ruined. I should have chosen Dr Funk in the first place. Dr F has better aesthetics. Stay away from this doctor.
5.0 Rating
February 6th, 2015
Rhinoplasty
I was referred to him by a friend who got a rhinoplasty done by him. Her nose looked amazing. I went in for a consultation. He was the only doctor I talked to, bexcuse I knew I wanted him to be the one to do my rhinoplasty immediately. He did such an amazing job. It looks so natural. I haven't had anyone who was able to point it out! And everyone that knew I was getting it done absolutely love it. I am so happy with my results
5.0 Rating
April 27th, 2014
Highly Recommended!!!
After doing a lot of research I chose Dr. Bressler. He's doing my revision rhinoplasty in a few weeks. He and his office staff are all very nice and I like it that he takes time to listen. He truly cares about his patients. I really feel comfortable with my decision. I'm so excited!!!
5.0 Rating
January 23rd, 2014
Revision Rhinoplasty Consultation
Dr. Bressler has a reputation as being one of the best physicians in Houston, that's why i chose him! I saw him for a revision rhinoplasty consultation as I've been unhappy with a previous rhinoplasty by another physician and felt I could have some improvement. He was friendly and I felt at ease at my appointment. He was very straightforward, answered my questions and concerns. He's a very kind and friendly doctor, as well as his other employees. Becky did my imaging and she's sweet and very helpful, and Jay who works the front desk is nice. Overall an outstanding experience with Dr. Bressler and his staff. I know who is doing my revision rhinoplasty! Can't wait!!!!!
5.0 Rating
January 22nd, 2014
Excellent Physician and staff!!!!
I went for a consultation the other day since I have a deviated septum. This was my first appointment at their office and I was nervous. First of all let me tell you that I Valet Parked which made my visit easy in and easy out. There is ample garage parking however, Valet parking is a nice added plus!!!! I was immediately put at ease when I met Jay who is his front staff. I also met Becky his nurse and also felt a connection with her too. Very easy to talk to!! Dr. Bressler has a great attitude and is highly knowledgeable and regarded in his field and considered one of the best. I knew that I made the right choice by going to him. He made me feel very comfortable and had taken time to discuss with me my concerns. I definitely recommend Dr. Bressler!!!
5.0 Rating
December 11th, 2013
Revision Rhinoplasty Consult
The receptionist/manager greeted me upon arrival and was friendly. However, I found it a big turn off "no no" when the nurse first sat down to talk with me why i was there, and then asks me why do i want a revision and that she didn't see anything wrong with my nose aesthetically. Then i met with the Dr. and think he's super nice and smart. He told me he could fix my problem and to come back in a year to discuss again. Oh and hey this is about "ME" not anyone else. I WOULD HAVE APPRECIATED THE NURSE KEEPING HER COMMENTS TO HERSELF. For that reason i'm not going back. She ruined my feelings for having it done by him and I know he's a top doc.
1.0 Rating
July 13th, 2013
rhinoplasty Consult
I met with Dr. Bressler to discuss a rhinoplasty. His assistant did the imaging with me and not the doctor. I did not feel comfortable in my consult as he seems big headed and he thinks he is the best facial plastic surgeon. After my consult with Dr. Bressler, his office has contacted me several times to ask if I am ready for my surgery. I will call you when I'm ready and if I decide to choose you.