Vitals cannot verify whether or not this professional is currently practicing. We recommend that you attempt to contact the provider to verify their status. Please email us at support@vitals.com if you have any additional information.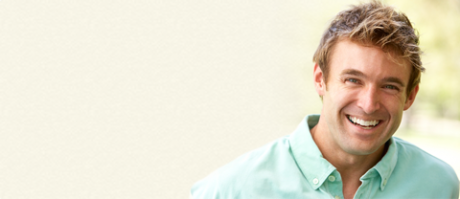 Seasonal Allergies
Get the facts about seasonal allergies, including the different types, symptoms, and doctors who treat it.
6 Ratings with 3 Comments
1.0 Rating
May 25th, 2016
Rudest Doctor I've Ever Had Because I Would Not Buy Hearing Aids
I went to see why I couldn't hear and to have an MRI. He and Costco confirmed that I needed hearing aids but wanted to rule out a tumor. He cancelled first appt and had to wait 3 wks to see him for MRI results. He never got MRI results but said he didn't need it because he can look at film himself and see what's wrong. He was reluctant to tell me what was wrong with me. He said it must be vascular. Costco needed him to sign forms for a hearing aid and he got madeand walked out on me because I was buying hearing aids from them at a less expensive price. He said "don't come back to me when your ear has pus and is draining....go to Costco for help". He is obviously after money only. If you buy hearing aids from him, he dismisses you. This man obviously needs to retire because he can't handle rejection and thinks he knows it all.
2.3 Rating
January 19th, 2015
Don't buy a hearing aid from these people.
1.0 Rating
June 7th, 2013
Looking for your next ENT? Keep looking.
* Three appointments, different times of day, repeatedly one-hour wait followed by a visit of maybe 10 minutes, max * Staff does not return phone calls, whether you wait patiently well past the promised "1-2 days for non-urgent calls" or give up in desperation and hit *0 while listening to the interminably long outgoing message -- when leaving messages in a desperate attempt to get some kind of answers, be aware that (1) your message more than likely will be misunderstood no matter how clearly you stated the question (e.g., I left a message with a question about the specialist to whom I'd been referred, only to find that when I tried in vain to get in touch with the nurse after waiting four days, she had left a note saying, "We don't handle those things, you have to go see a specialist for that" (!?)) * If you are thoughtless enough to - egads! what *will* these blasted patients think of next? - read up on your symptoms and what they might suggest, be prepared to be alternately talked down to and brushed off with little or inaccurate info about the factors under consideration [see RateMD reviews from other patients in '07 and '12 who had the same experience] * Lab tests will be referred to an excellent lab just around the corner, far more patient-friendly and helpful than any medical staff at Owens Ear Center -- but don't count on the doctor having actually obtained them or looked at them before you arrive (and that one's not just me, either - see RateMDs for others with same experience) * When referring to a specialist, does not consult with that specialist before having the other doctor's office call the patient, causing delay and (at least in my case) confusion when the specialist claims not to be needed and refers to a different, less-specialized facility with no explanation -- gave me cause to doubt *both* doctors' advice * The one question at right I couldn't answer: "Accurate Diagnosis" - at this point, who can say? * Really should consider getting a tattoo of "you may just have to live with it" so as not to tax his vocal cords
5.0 Rating
November 9th, 2016