Rate Now
Share Your Experience
Have you seen Dr. Frederick Lemley?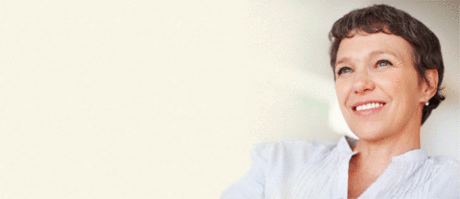 Fibromyalgia
Get the facts about fibromyalgia, including the symptoms and conditions that may be related to it.
32 Ratings with 9 Comments
1.0 Rating
July 24th, 2016
Foot/ankle
I went to him @ Dewitt lication. I injured my foot and knee after tripping/stepped in pothole. He was not the least interested in where the Pain was. Didnt even Touch my foot . Sent me in for X-ray ..he came back in and said"you have Arthritis". Did not like his attitude nor did I like the fact he wasnt listening. NEVER WENT BACK
1.0 Rating
June 13th, 2016
Guy is a jerk. I injured my foot and went to see him about it. Said there was nothing wrong I was just getting older and had arthitis. Patted me on the shoulder, smiled and walked away. Had another dr look at my xrays and he told me there was no arthitis in my foot. I agree he is all about the money. Doesn't listen and smiles at you and send you on your way. Run from this so called doctor
1.0 Rating
February 19th, 2016
Just a surgeon.
1.0 Rating
June 23rd, 2015
GET AWAY FROM HIM. If you cant run - hop. crawl. ..fast.
My insurance company told (suggested) me to get away from him when I called to relate my experience and my concerns after a horrifying week - they urged me to make formal complaints. My surgical technician brother told me to get away - FAST. So did my family. So did everyone I told my horrifying experience to. Has never shown me a single image (Xray or MRI) of whats wrong. Never even bothered to tell me what the problem is. Annoyed if you ask a question. Dead eyes and a stare to communicate 'are you done yet?" then often doesn't answer or even acknowledge you just asked a direct question. Lied about the procedures long term effect. Flat out lied about a few things. A surgeon. Lying to a patient. Thank goodness I finally smartened up and started calling family and friends to see if what was going on was normal, and researched the proposed procedure myself which was like PULLING TEETH to get out of him and even then - I was given a vague term and have been trying to piece it together on my own - my brother helped with that. I still don't really know and haven't seen any proof. Looking for another opinion now. Say I do need surgery. Surely not going to be this guy. Uses his looks and demeanor to intimidate you into doing as he says (ahem - surgery!). No questions allowed, no explanations will be given.
1.0 Rating
January 26th, 2015
Considering a second opinion
After my primary care physician did an x-ray which showed nothing, then ordered an MRI which showed that I had a piece of metal in my ankle (they called it a "metal artifact") I was sent to Dr. Lemley. He raced in the room, made a quick glance at my ankle and sent me down the hall to get a shot of cortisone and get fitted for a boot. When I asked him about the "metal artifact" that the MRI showed, he answered, "oh, you had an MRI? Do we have it?" My doctors office had sent it over the prior Friday (my appt was Mon). He was rude and very "know it all" without considering anything that the patient (me) had to say!! My follow up is tomorrow...am trying to find another Dr. today!
1.0 Rating
August 1st, 2014
Happy with Dr Lumley, F. R. work.
5.0 Rating
April 15th, 2011
I have been Dr. Lemley's patient for over 3 years now and have always found him to be pleasant. I have a serious ankle injury and he has worked with me every step of the way to try and make my situation the best it can be. No he is not warm and fuzzy but he is honest and I have always appreciated it. He is extremely knowledgeable in his field and comes highly rated by other orthopedic doctors.
2.3 Rating
December 20th, 2010
Couldn't have cared less
This doctor was abrupt, dismissive, and seemed to not give a darn about me or my condition. I went to him because of chronic pain in my ankle but as soon as the idea of surgery was off the table, he couldn't get out of the room fast enough. The entire SOS practice is run like a factory. Patient care is runner up to efficiency and record keeping. PAs and NPs do most of the work. I would never go back there.
5.0 Rating
September 21st, 2009
5.0 Rating
May 26th, 2017
Nearby Doctors

Dr. Frederick Lemley is similar to the following 3 Doctors near Syracuse, NY.